Fun and Valuable Family Time at LEGOLand Discovery Center
Hello, everybody! Yesterday, we went to LEGOLAND Discovery Center. I am really excited to share our wonderful experience and tell you about how we spent some family time together.
Going to LEGOLAND was a good opportunity to get to know each other and strengthen our family relationships. We love doing things together, like watching movies, playing board games, and going on field trips, and this was no exception. :) Doing things together is a great time to work as a team, develop character traits like fairness and patience, and just have fun.
This was our first visit to, courtesy of LEGOLAND, and we look forward to many more. The staff was nice and helpful, there was fun for our whole family, and we had plenty of time to explore.
Now I want to briefly share 5 of the activities that we did together on our trip, so you can know how to better plan to go to LEGOLAND with your family:
Rides – My favorite was called Forest Ranger Pursuit. We got to ride in tiny little cars, and we raced each other around the track. (Our mom went for a ride with us, too). We also went on the Merlin's Apprentice ride, where we went on MagicBikes, which lifted us higher as we pedaled more. Remember to include your whole family in activities.
4-D Cinema – We went to the 4-D Cinema, where we got to see some LEGO movies, and experience it with 4-D glasses. We got to feel rain, snow, and breeze special effects, and the sound was excellent (it made us feel as if we were really there).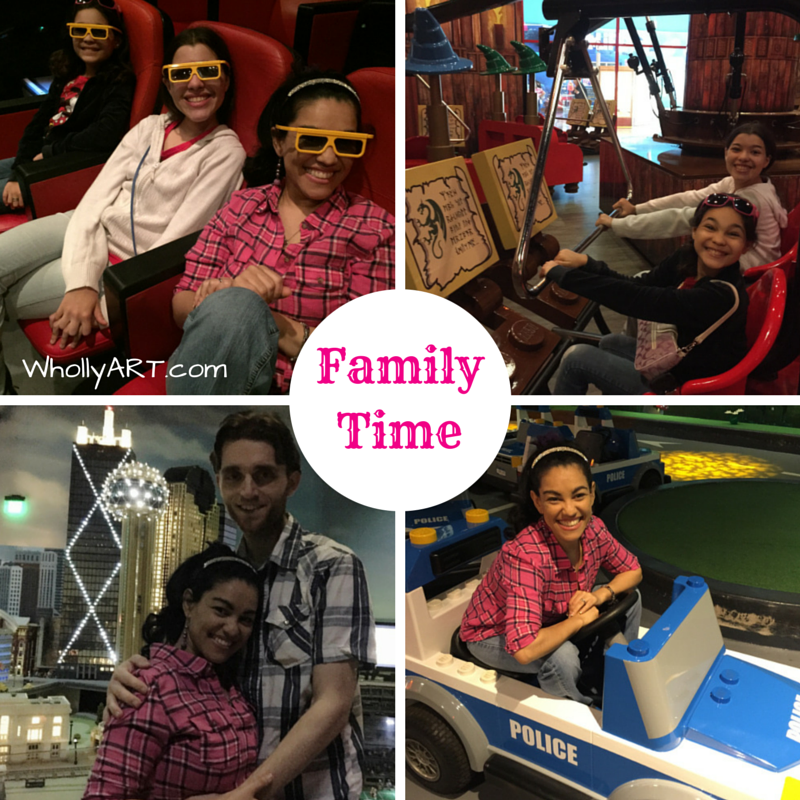 Miniland – In Miniland, we could see DFW in LEGO size, including the airport and Downtown Dallas. My dad proposed to my mom inside the reunion tower, so they took a picture next to the LEGO version. We love cherishing memories together. What are some of your favorite family memories?
Ninjago Training Camp – At the Ninjago training camp, my favorite activity was going through the laser maze. We all went in and tested our skills. Incorporating exercise with fun is important to be healthy and happy.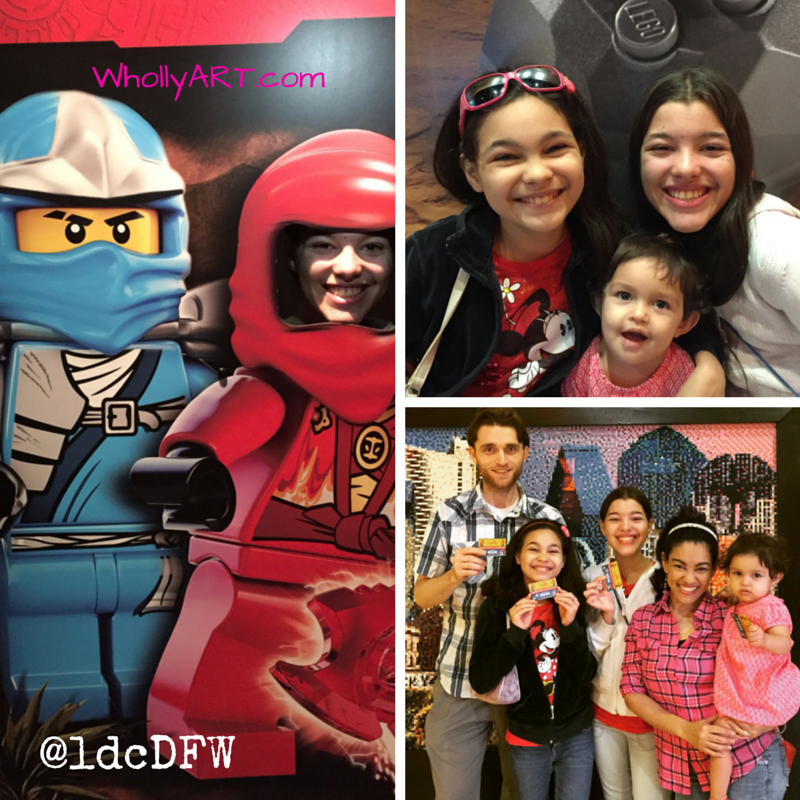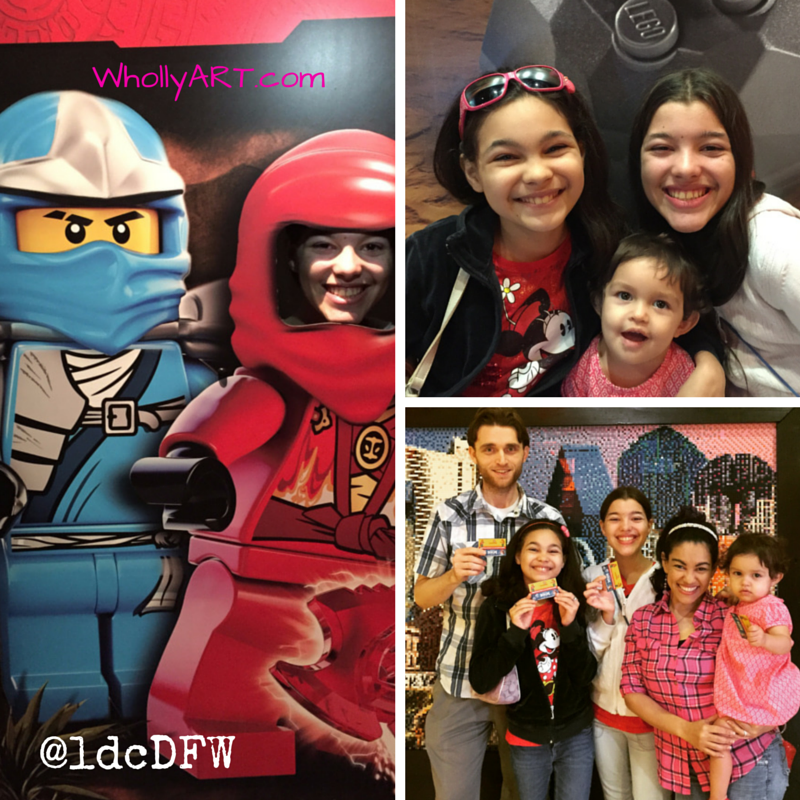 Karaoke – We spent some of our time in the Princess Palace building some castles with legos, and singing karaoke to some of our favorite songs. We also danced together. Dancing and singing is a good family activity because you can share meaningful songs, and learn lyrics, and then make up some dance moves.
Our time at LEGOLAND was enjoyable for our whole family, and we want to give YOU the opportunity to have some fun with your family and spend some meaningful quality time with those you love. We are hosting a giveaway, where you have the chance to win 4 LEGOLand Discovery Center Tickets until 04/20/2015. Be on the lookout if you win!
We made some happy memories, and hope to go back again soon for another fun LEGOLAND trip. How do YOU spend time with your family?
[elisha]