52 Fun Ways you Can Stay Physically Active
Today I'm going to talk all about fun ways you can stay physically active. In For the Strength of Youth, a pamphlet given to all the youth 12 and up in my church, it says, "Eat nutritious food, exercise regularly, and get enough sleep. Practice balance and moderation in all aspects of your physical health."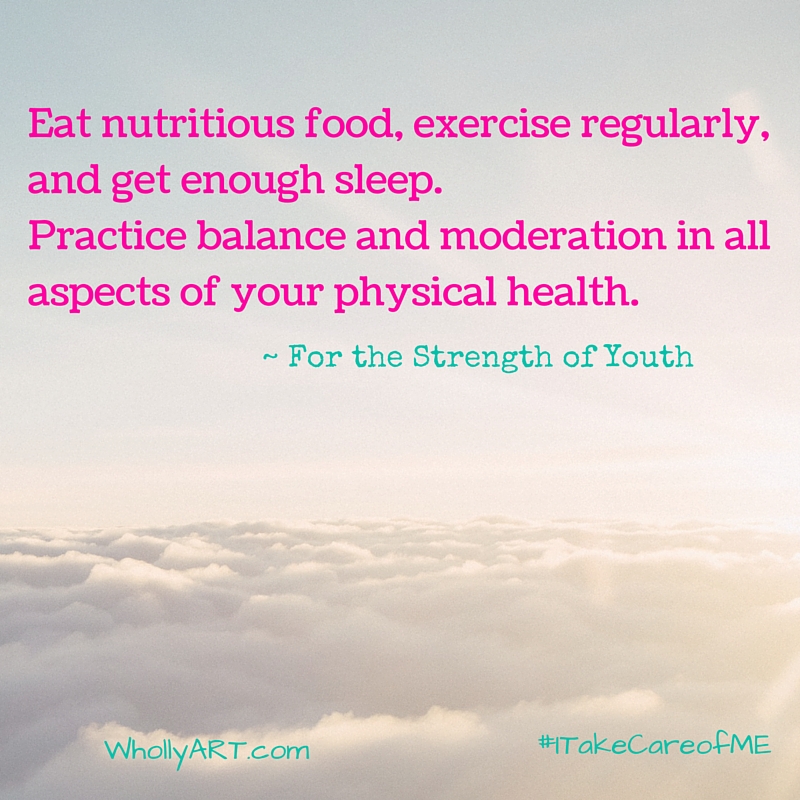 Exercise? Exercise, in my own words, is the act of staying active and healthy. You do not have to go to a gym or lift weights to be fit, there are many other ways you can stay active, healthy, and strong.
Before I jump into how you can stay physically active, I want to clarify why it is important to exercise regularly. I believe that it is important to our Heavenly Father (God) that we take care of ourselves. He gave us our bodies as a gift. Some good effects of physical health include:
Better concentration and ability in school (and college, later on). You can do better in studying, tests, and writing.
More ability to do your favorite activities and hobbies.
Greater ability to make choices. Taking care of ourselves helps us be wise and make the best choices for our future.
So if this year you are looking for something to do other than lay on the couch and watch TV, here is a list of 52 fun ways you can stay physically active:
Walk around your neighborhood and explore places you've never been before. You can also bring a camera to take pictures of the cool things you see.
Master a new skill! Learn how to dive, try a new trick on a skateboard, ride a unicycle, or do a new gymnastics move.
Learn a traditional dance from another country. Try bachata or merengue from our country, the Dominican Republic.
Build or make something for your home. (Are you more of a builder? Make a bookshelf or bird-feeder. If you like creating, make a painting or knit a scarf.)
Walk or ride your bike someplace you usually drive. Even better – memorize the directions to that place and back to your house!
There's nothing like a good old-fashioned game of hopscotch. You're never too old for hopscotch. (Just ask my mom LOL)
Organize a photo scavenger hunt with your friends. (You take photos of certain objects, and they have to find it.) See who can get to the finish line the fastest, and give out "prizes".
Play tag, then play different variations of it. (Freeze tag, hide-and-go-seek tag, shadow tag, and even friendship tag.)
Go to a local recreation center find out what programs they have. If you find one that is interesting, ask your parents about signing up for it.
Make a treasure hunt by writing clues on sticky notes and placing them in your home, yard, or neighborhood, and then it leads up to a prize. (For a birthday, you can make it lead to a birthday present)
Do an activity scavenger hunt, make a list of activities each team has to do. (Sing a song to a stranger, find a common last name at a cemetery, or climb a tree.)
Host a 30-minute dance party. (You can also throw in some karaoke. Our dad just got a karaoke machine, and we absolutely love singing and dancing to songs.)
Pull out some jump ropes and learn some new tricks.
Have a hula-hooping contest. Think it's too simple? Try putting your arms up, walking, or turning around while hula-hooping. You can even try hula-hooping on your arm (be careful, make sure everyone stands a good distance away from you).
Make an obstacle course. Do 5 cartwheels, run to the tree, crab-walk to the swings, make up your own steps.
Make up your own sport or blend two sports together!
Build a fort or a tent using blankets and chairs, then pretend to camp out in it.
Play charades backwards. One person guesses, and the rest of the group acts out the clues.
Lend a hand with household projects and do some chores. Paint a wall, load the dishwasher, learn to iron or do your own laundry, etc.
Learn a game from another culture and teach it to your family. Research where your ancestors came from and learn some games from that country.
Have a water balloon or snowball fight
Pick some fruit at a local farm or help get the groceries
Go hiking or camping
Build a sand castle, a snow fort, or make a block tower
Plant a garden (with an adult's permission and supervision) and take care of it.
Go swimming. Learn how to dive, try different strokes, or play sharks and minnows.
Find videos of fitness activities you like (yoga is one of my favorites) and follow along at home.
Rearrange furniture. (When we moved several months ago, I helped hang up pictures and put up the curtains.)
Stretch while reading or listening to a book or lift weights while watching a movie.
Make bread by hand (I like making homemade pizza!) and chop vegetables
Go to a museum or another cultural center.
Jump on a trampoline.
Race your friends or siblings up the stairs instead of taking the elevator or escalator.
Take up ballroom, the Texas two-step, folk, or another type of dance.
Help someone in your neighborhood clean up their yard or pick up trash at a park.
Organize a mini Olympics for friends that live in your neighborhood.
Race a friend around the school playground or around your neighborhood.
Help build in your community, such as a new play area in a park or school nearby.
Participate in a fundraising run.
Give piggyback rides and pushes on the swings to little kids in your neighborhood. You can babysit, too.
Make a sock puppet theater (my mom had puppet shows when she was littler)
Rake leaves for neighbors.
Volunteer to take your neighbor's dog for a walk, or visit an animal shelter or humane society.
When it gets snowy, shovel snow from driveways and sidewalks. If it doesn't snow where you live, make sidewalk chalk drawings.
Wash windows (at least the ones you can reach without a ladder).
Organize and participate in a car wash.
Weed gardens and flower beds.
Clean up your room as fast as you can.
Carry in the groceries. (My sister and I almost always help out with groceries. It's a lot of fun.)
Take out the trash.
Get the mail.
Ask a parent if you and a friend can walk around a mall 2 or 3 times (PS- without stopping to shop! It's called window shopping.)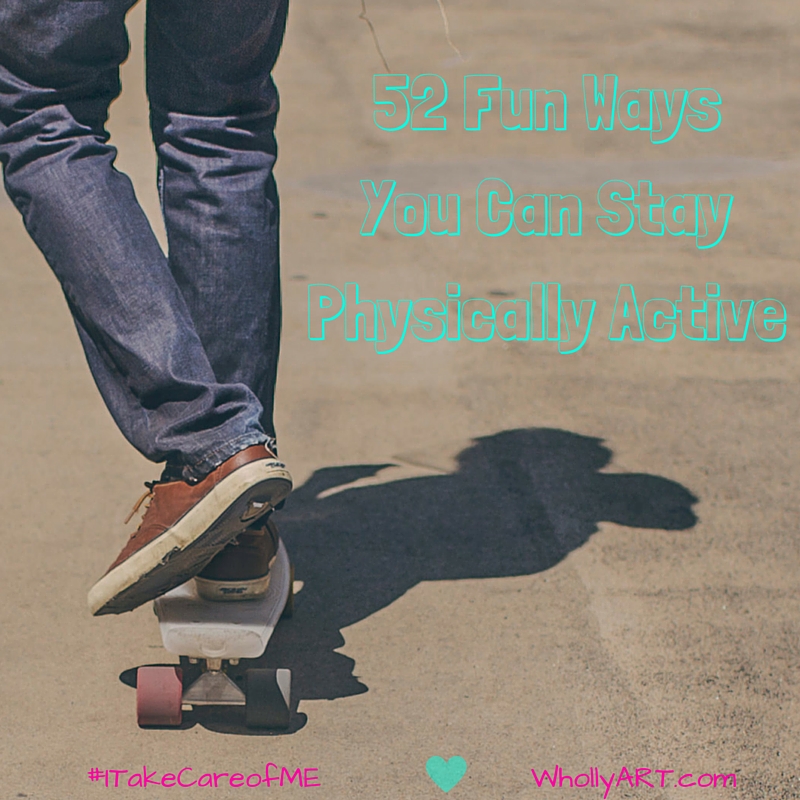 Remember that before, during, and after all these activities, drink plenty of water or coconut water to keep yourself hydrated. Our bodies lose water when we sweat, meaning that we need to refuel.
I also encourage you to munch on healthy snacks. I love homemade trail mix with raisins, almonds, cashews, and dried cranberries, fresh fruit (my favorite are bananas), and homemade Popsicles (my mom makes the best orange juice Popsicles ever!)
Do you have any other fun activities to add to my list?
[elisha]