Inspire a Love for Science and Explore the World Around You

I have always been drawn to technology. As a teen in the 21st century, it's something you grow up with and see everyday. Being homeschooled, I know that it can be useful, helpful, and entertaining. I seldom go on any trips without taking my trusty computer with me, and my mom always comes to me with advice when her phone or computer isn't working.
However, nowadays, I see more and more kids and teens who seem to be glued to their phones 24/7. We don't go outside, explore, or adventure as much as we used to. It's always TV, social media, and advertisements shoved in our faces, and it isn't healthy for us, but also, most of the time, doesn't foster a love for studying or going out into the real world. 
My mom has raised me with a passion for exploring the world and being in tune with what goes on around me, and I've always been drawn to nature, learning, and experimenting (almost to a fault!). It can be easy for me to lose sight of how important it is to reconnect with the things that matter most, and learn while doing so.
Thankfully, there are many things you can do to unplug, and recharge. I love finding a balance where you can have fun and be yourself while learning important skills and lessons that you can use in your life.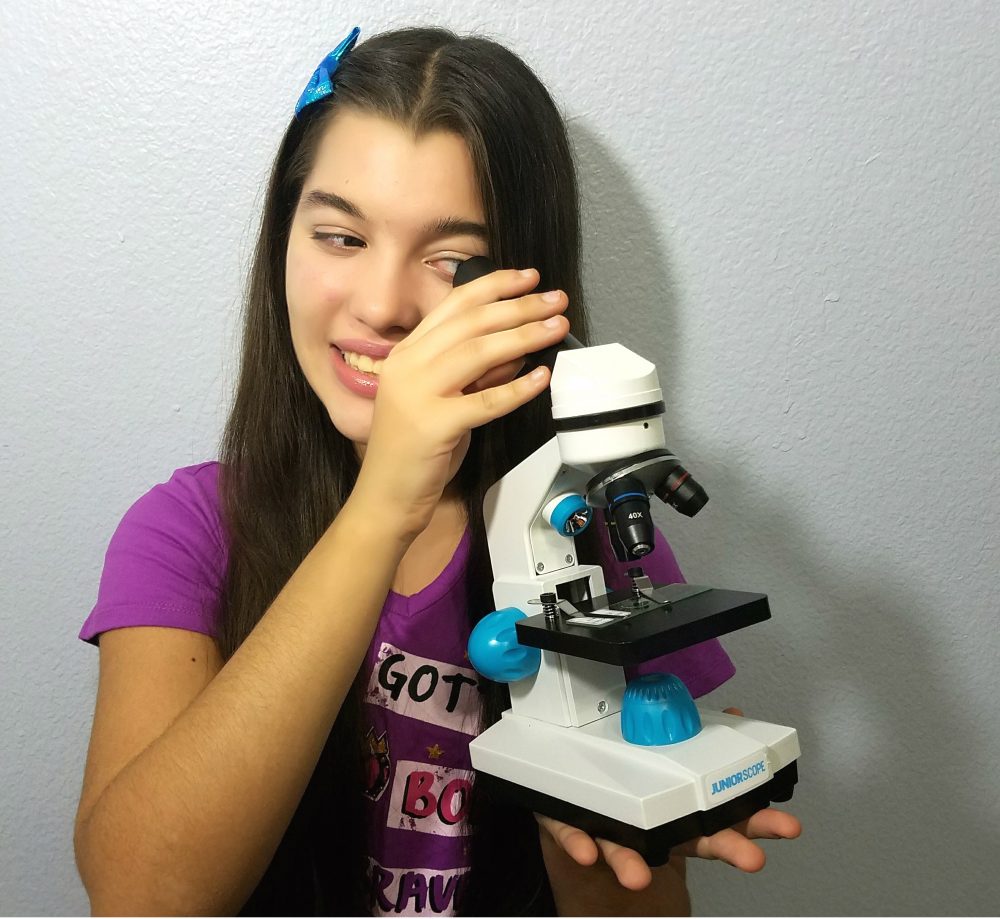 I love all my subjects in (home)school, but I have to say science is the one that helps me connect to the natural world the best and brings out the explorer in me. I recently received one of my life-long wishes, which was to have a real microscope that I can use for my studies in science and experiments.
The Omano JuniorScope Microscope is gorgeous! I've got to say I was so excited to open it and explore all the features. It's high quality, easy to use, and it has all the features of a regular microscope, although it's battery powered (great for traveling!) and kid/teen friendly.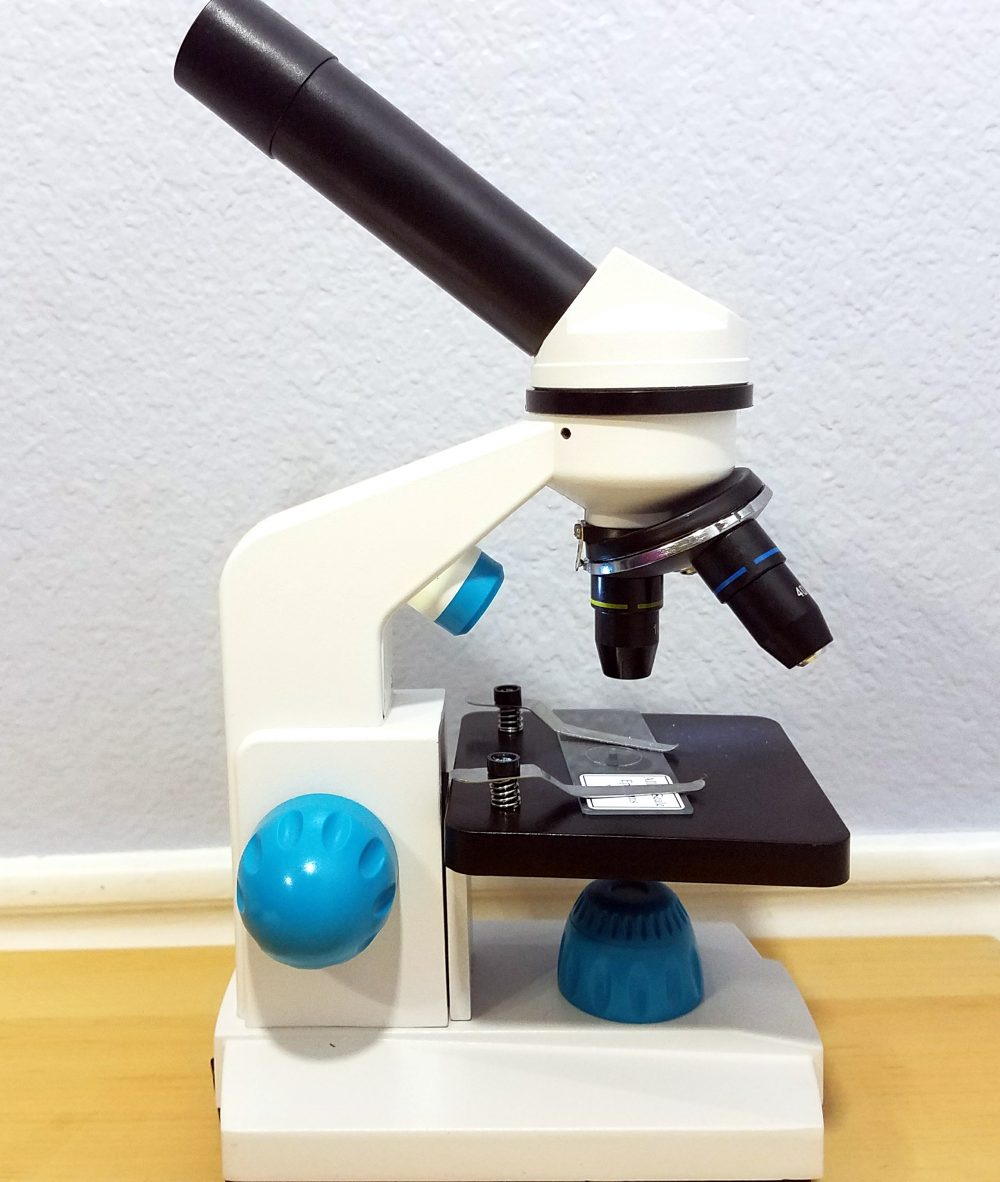 I'll be able to empower my inner scientist (she's one of my awesome alter personas, btw) to ask important questions, discover, and have fun in the process. It's a win-win for everyone, because while you'll be having fun, your parents, who I'm sure always encourage you to go outside and do something other than stare at a screen, will be happy for you.
Who knows, maybe it will even spark the logical, organized, and detective side of you, helping you solve problems, and even love science. 
Even though I do not advocate for video games, I know many people who play them, and they can be detrimental, time consuming, and they are not educational. Using the JuniorScope, you can learn valuable STEM skills that you can use throughout your life, whether or not you become a famous scientist.
With the holidays coming up, we are all checking our lists (and checking them twice!) but I'd like to tell you your list isn't complete without the Omano JuniorScope Microscope on there.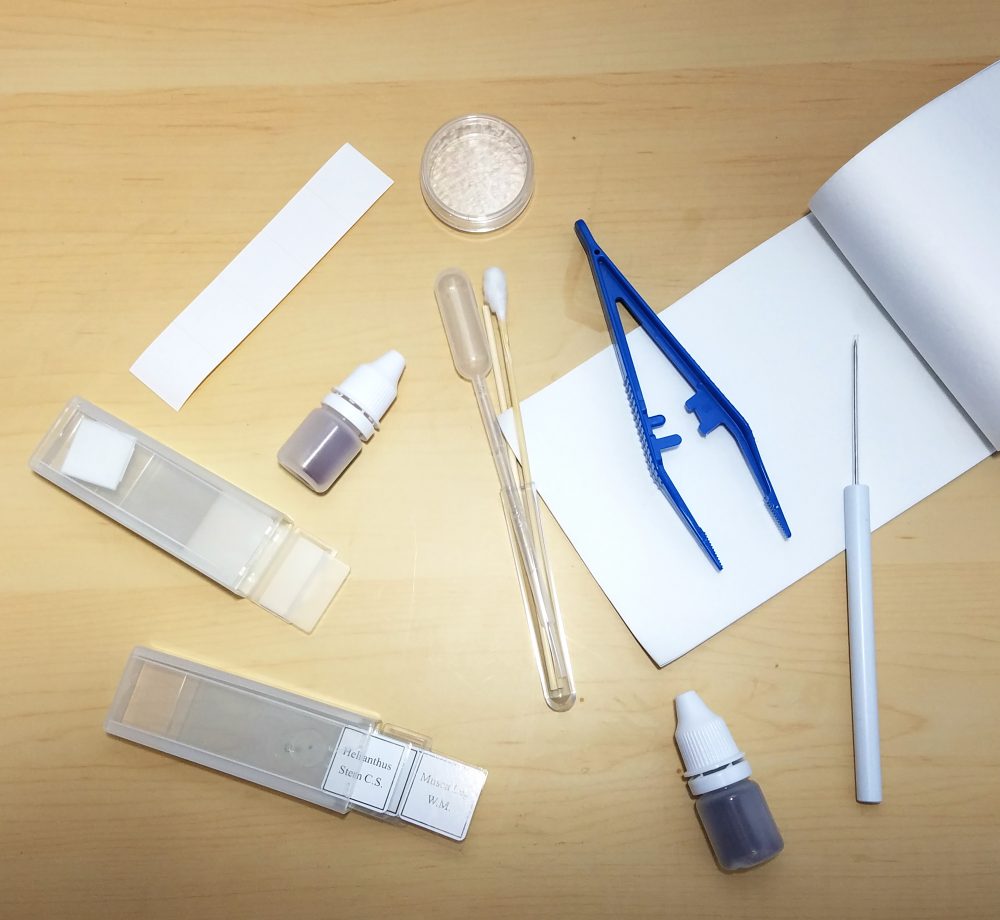 You also get accessories packages with the microscope for further exploring! We got:
A book – Usborne's, "The World of the Microscope"
5 Blank Slides
5 Prepared Slides
5 Cover Slips
1 pack of Slide Labels
1 Forceps
1 plastic Test Tube and Petri Dish
1 Wooden Pick
1 Cotton Swab
1 Straight Dissecting Needle
1 bottle of Eosin Y Stain
1 bottle of Methelyne Blue Stain
1 Dropper
I am so excited to continue experimenting with my new microscope and be able to share my adventures with you!
I encourage you to add the JuniorScope to your wishlist so you can unplug, explore, discover the world, and create memories that you will remember forever!
[elisha]