3 Reasons I Love Going to the Dallas Opera
As a music lover and a musician, I was thrilled to go to The Dallas Opera Family Performance of "Mozart and Company" at the Winspear Opera House on Sunday, where we were introduced to some of Mozart's great works. My sister and I had so much fun, and laughed, and learned a lot.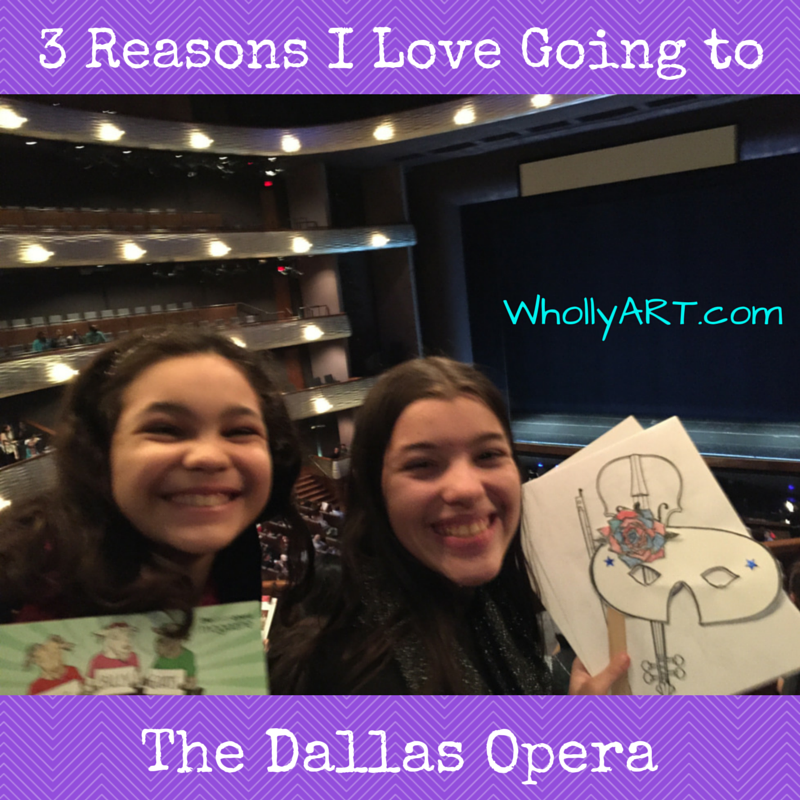 My family loves going to the opera because we can have fun and spend time with each other while learning. I want to share how the opera brings families together and 3 reasons I love going to The Dallas Opera and why you would love it, too:
It Encourages Hands-On Creativity

 – Before every family performance, they have crafts and activities in the lobby. I got some music-themed coloring pages that I'm going to color soon, and I decorated an opera mask. I love how The Dallas Opera is committed to making these family friendly events to teach kids that learning about music can be fun.

It Encourages Learning –

During the performance, I learned some amazing things about Mozart. He started composing when he was 5 years old, he wrote his first opera when he was 11, and he left behind over 200 works of music. Everywhere we go, we can learn something, and music leaves a legacy like nothing else.

It Encourages Culture –

It is so amazing how music and art brings people and families together of different cultures and nationalities. To me, going to the opera has given me a deeper sense that even though we are all different, we are the same in the fact that we are unique and special in many ways. The opera also encourages learning the stories behind the opera and learning about the people who make them.
We had the chance to listen to many beatiful pieces of music including the overture to The Marriage of Figaro, Symphony No. 41 'Jupiter', Fourth Movement, and other songs from well-known operas, like The Magic Flute, which happens to be one of my most favorite works by Mozart.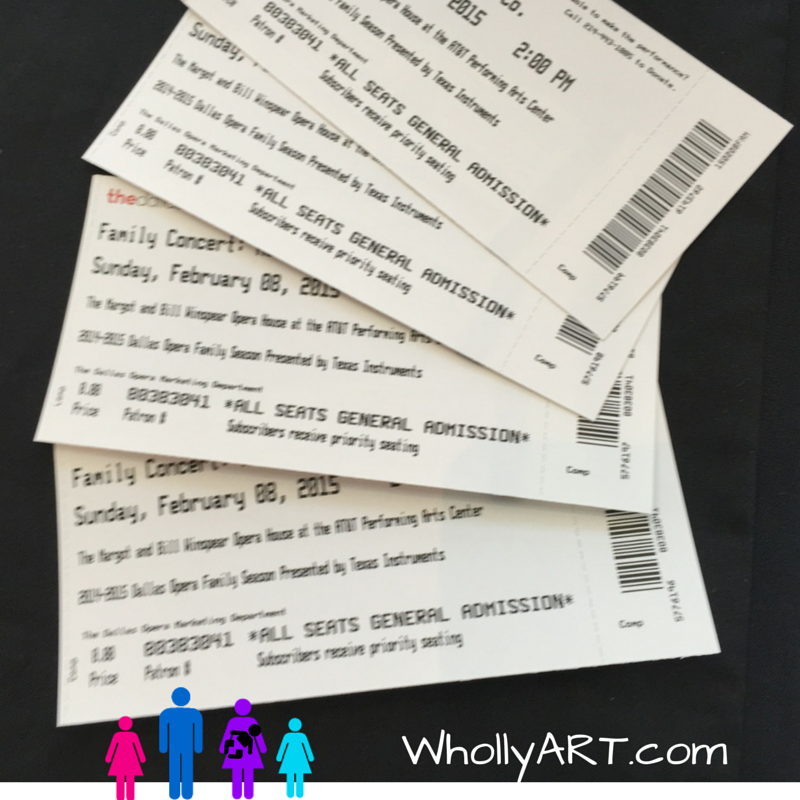 I encourage you to learn more about the opera at The Dallas Opera website, and you can also attend free simulcasts and viewings of live opera performances at the AT&T Stadium, Klyde Warren Park, the Perot Museum of Nature and Science, and many locations across the U.S. and Europe. I'm sure you will enjoy yourself wherever you are and find it to be an amazing experience.
I'm so excited to go again and see The Billy Goats Gruff, and The Elixir of Love family performances.
What do you love about the opera?
[elisha]