5 Interesting Facts About Halifax Attractions – #BlogJamHFX
At the beginning of this month, we had the pleasure of traveling to Nova Scotia, Canada! YAY! I love, love, love, LOVE this country. We were there for #BlogJamHFX an awesome conference that we spoke at. Needless to say, it was incredible and we absolutely loved talking about how to create authentic content to many wonderful bloggers.
Our mom was the Keynote speaker, and we were sponsored by the generous and kind O'reagan's Kia for the trip. My mom is always so inspiring and it was because of her that we applied to be speakers in the first place. Thank you, mom!
While we were there we also got to learn about Halifax attractions, Nova Scotia, and the amazing-ness it contains. I am a history geek, so I loved hearing all the little facts, details, and interesting features of the city.
Before I share my main takeaways, I want to talk about the views. Halifax was gorgeous – the leaves were turning when we were there, so we got to see glorious shades of red, orange, and yellow.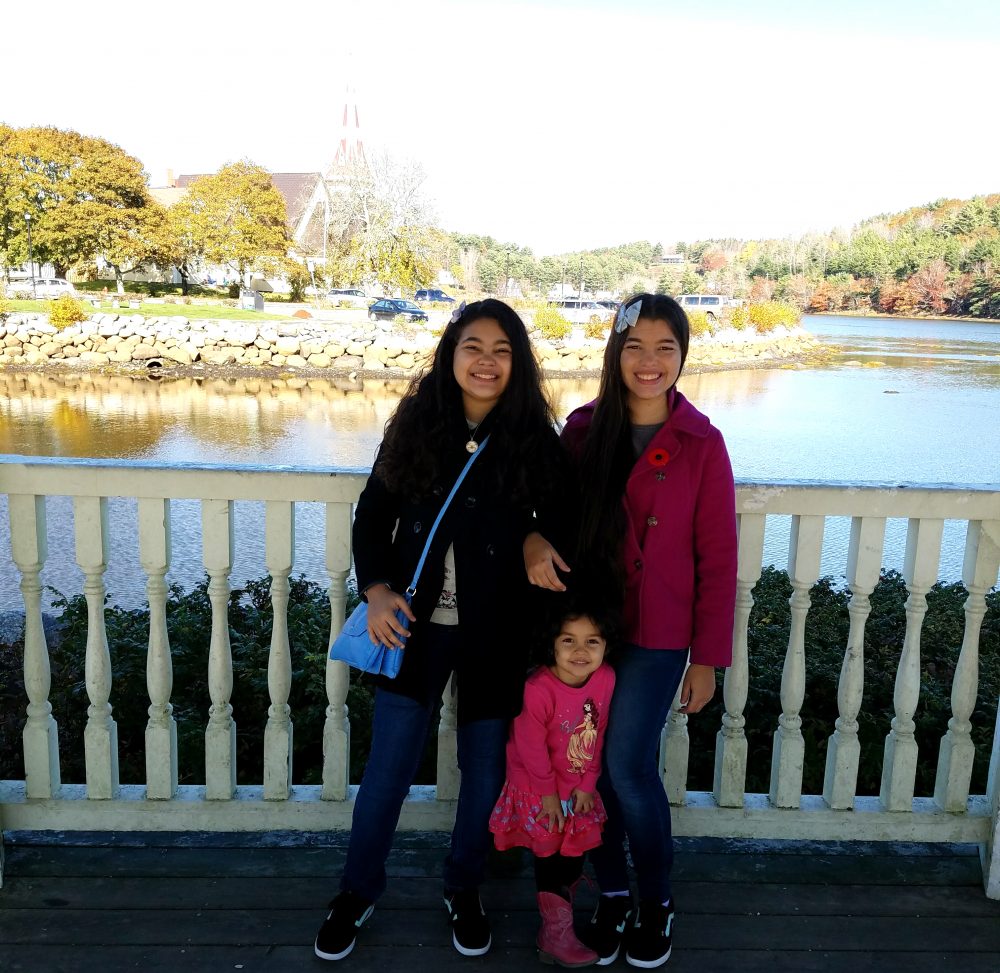 We also visited a small seaside town called Mahone Bay that was so quaint and lovely – it looked like it was from a storybook. There were so many cute houses, shops, and we had lunch at a beautiful restaurant called Mateus Bistro, where everything is locally sourced, and dishes are made fresh, and the staff is just so nice.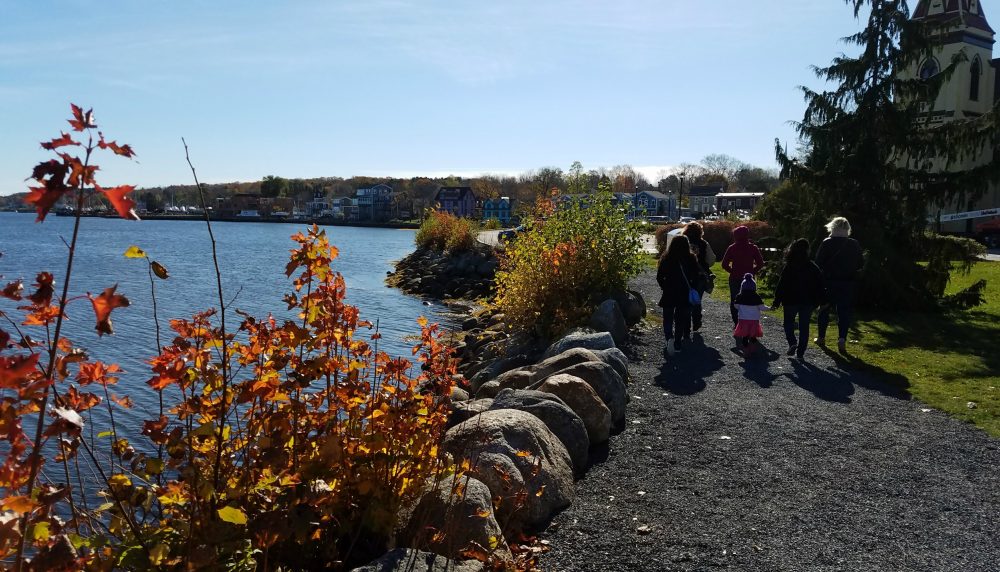 The vegan food was totally scrumptious. In addition to the spectacular food at the Mateus Bistro, we also went to a restaurant called The Wooden Monkey, and the had really delicious food there too. For those of you who know me really well, I love a well-made pizza, and they went above . What really took spotlight for me were the vegan dessert options. We had a vegan tofu chocolate pie, and a heavenly blueberry crumble (made with fresh blueberries!!!)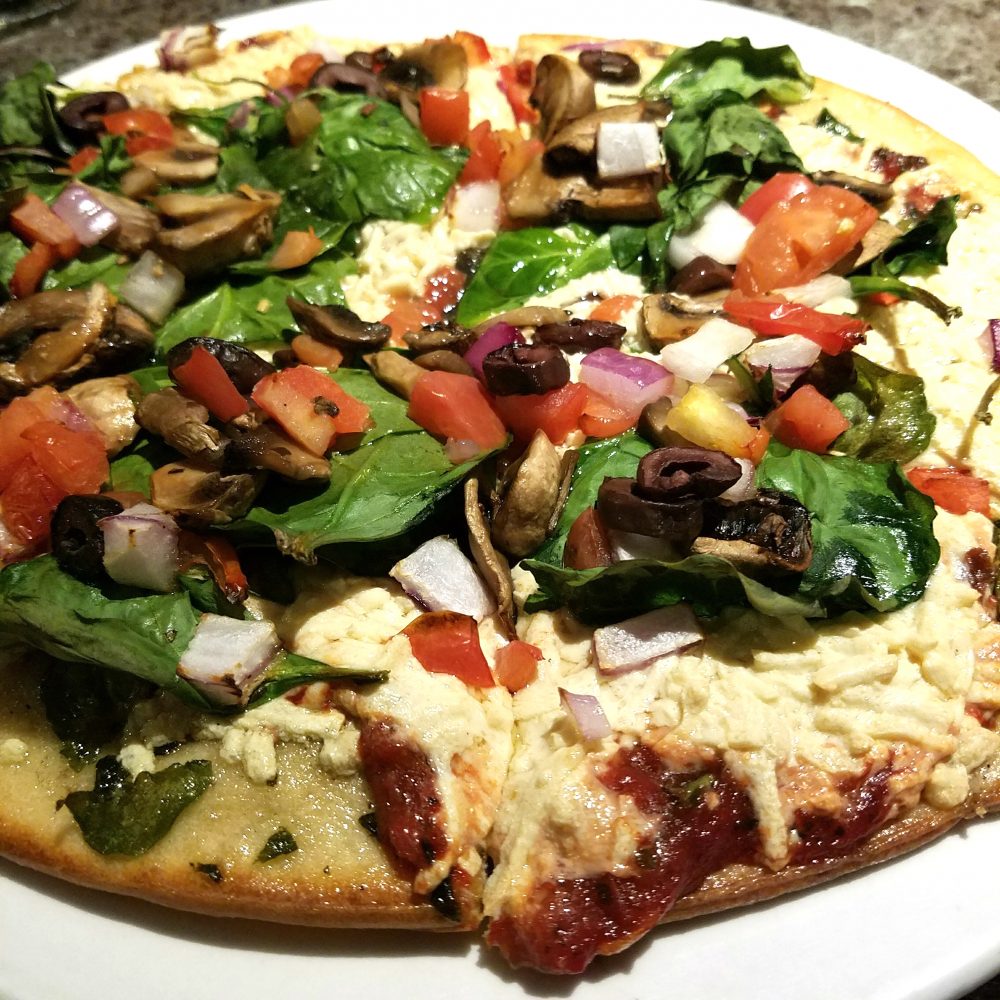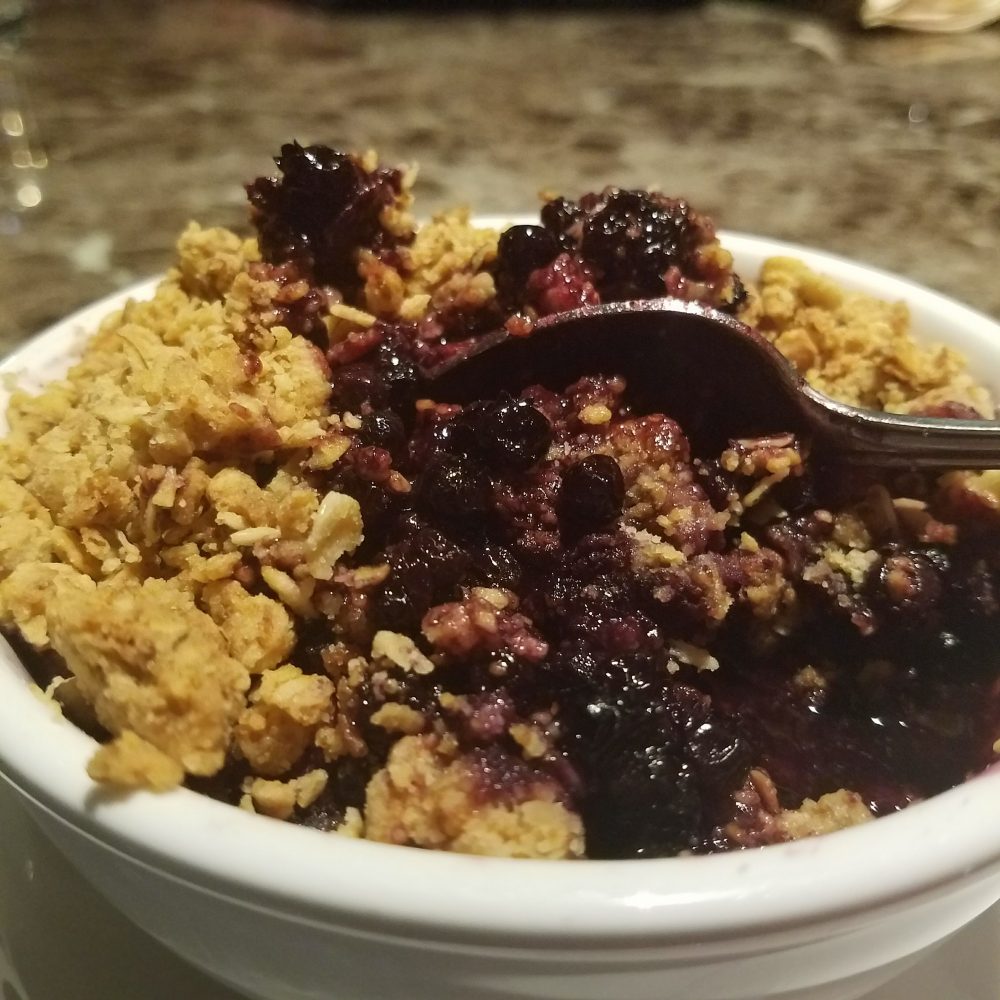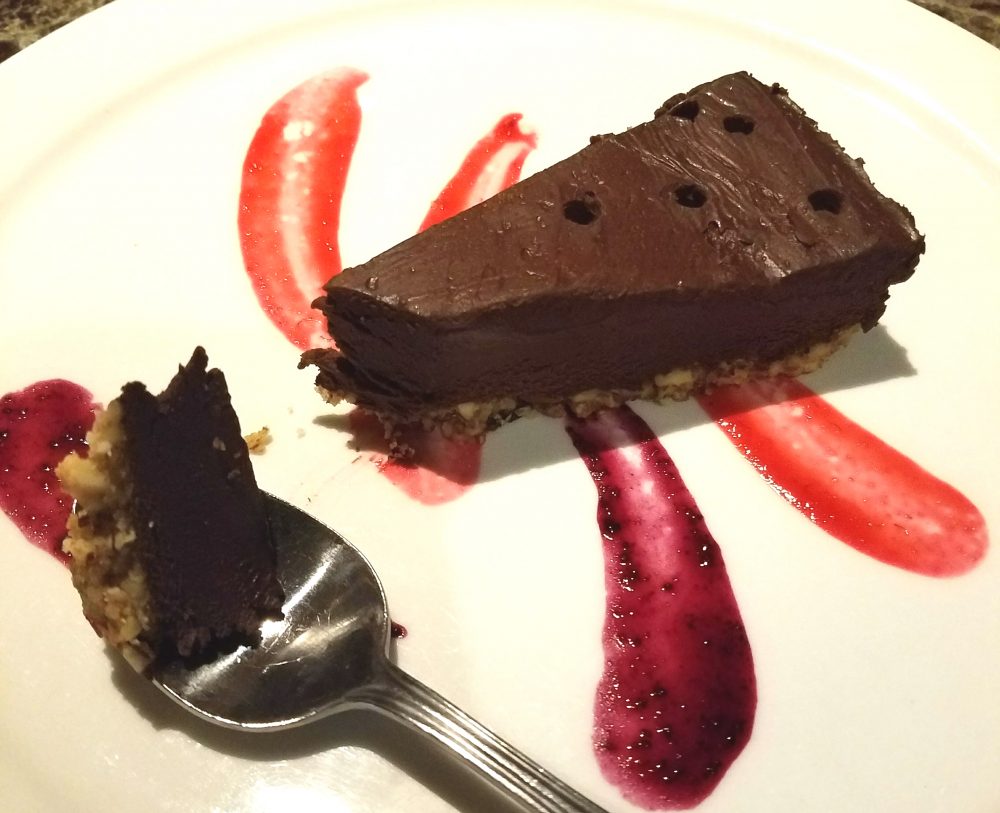 We also loved meeting new friends and reconnecting with dear friends we knew as well. We were talking about tips to be authentic in your content with our fellow bloggers, and we can't say enough how grateful we are to have been there, (Thank you Renee, Kerra, and Krista for the kindness, generosity and love you put into eveything you gals do, you ladies rock!) and also the delicious jam-tastic gift we received for speaking (Pat's Preserve's is my new favorite!). It was an honor.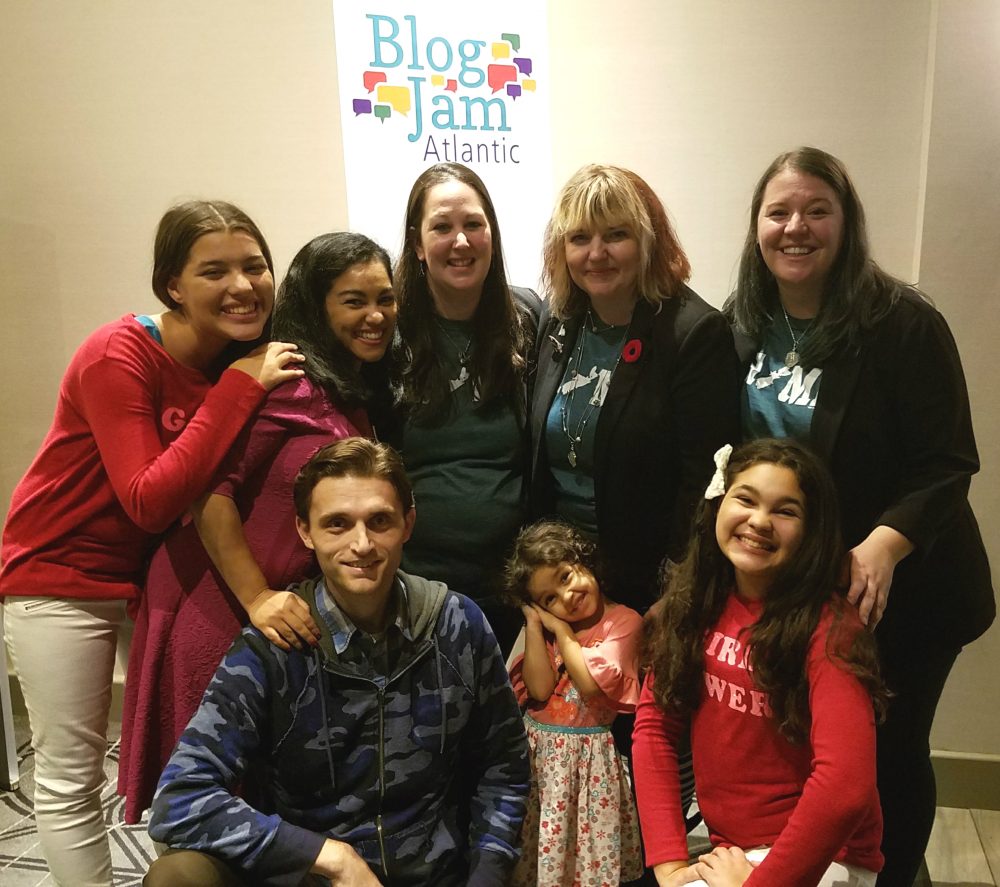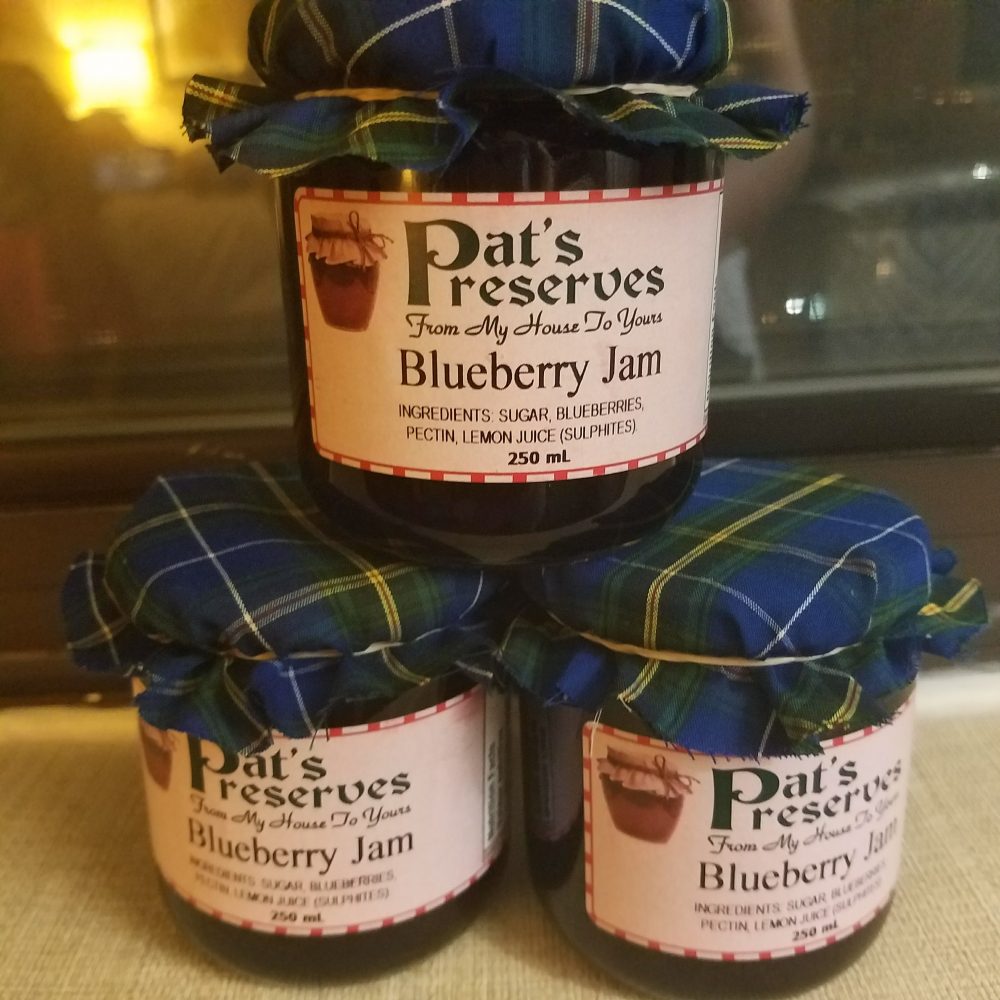 Now I'd like to share the top 5 interesting facts about Halifax attractions that we learned while there. I loved walking around the city and though it was a little cold, it was so scenic and serene outside, so it was totally worth it. I've decided I will go back one day (with or without my family, ha!)
The Halifax Explosion – This is a sad story, but it is an important part of the history of Halifax (and Canada in general.) In 1917, the SS Mont Blanc, a French cargo ship loaded with wartime explosives collided with an empty ship. It caught fire and 25 minutes later exploded, causing the 2nd largest man-made explosion in history to date! It caused a tsunami pressure wave that caused a lot of damage, impacting the entire city, with about 2,000 people killed, and 9,000 people injured. There is a happy part to this story, though. After all the destruction in Halifax, the city of Boston, MA, organized and dispatched food, water, medical supplies and aid to help the Nova Scotia relief committee who had been working to help with the disaster. To thank Boston for their efforts, they sent them a Christmas Tree (Lunenberg is the Christmas Tree Capital of the World) and since 1971, it became an annual tradition. Isn't that sweet?
Halifax and the Titanic – I was very intrigued about the restaurant called The Five Fishermen because of its proclaimed ghost hauntings. Sadly, no after dark ghost tour took place (definitely in my itinerary for next time!), but I learned some interesting facts about why this restaurant is important to the history of Halifax and how it links to the Titanic. On the fateful day – April 14th, 1912, when the legendary ship sunk, it was 700 miles east of Halifax. The Five Fishermen was, back in the day, used as a morgue that they brought the dead from the Titanic to, so that families could identify their loved ones. Many went unidentified, and 150 victims of the sinking are buried within three Halifax cemeteries. I'd love to explore there, too!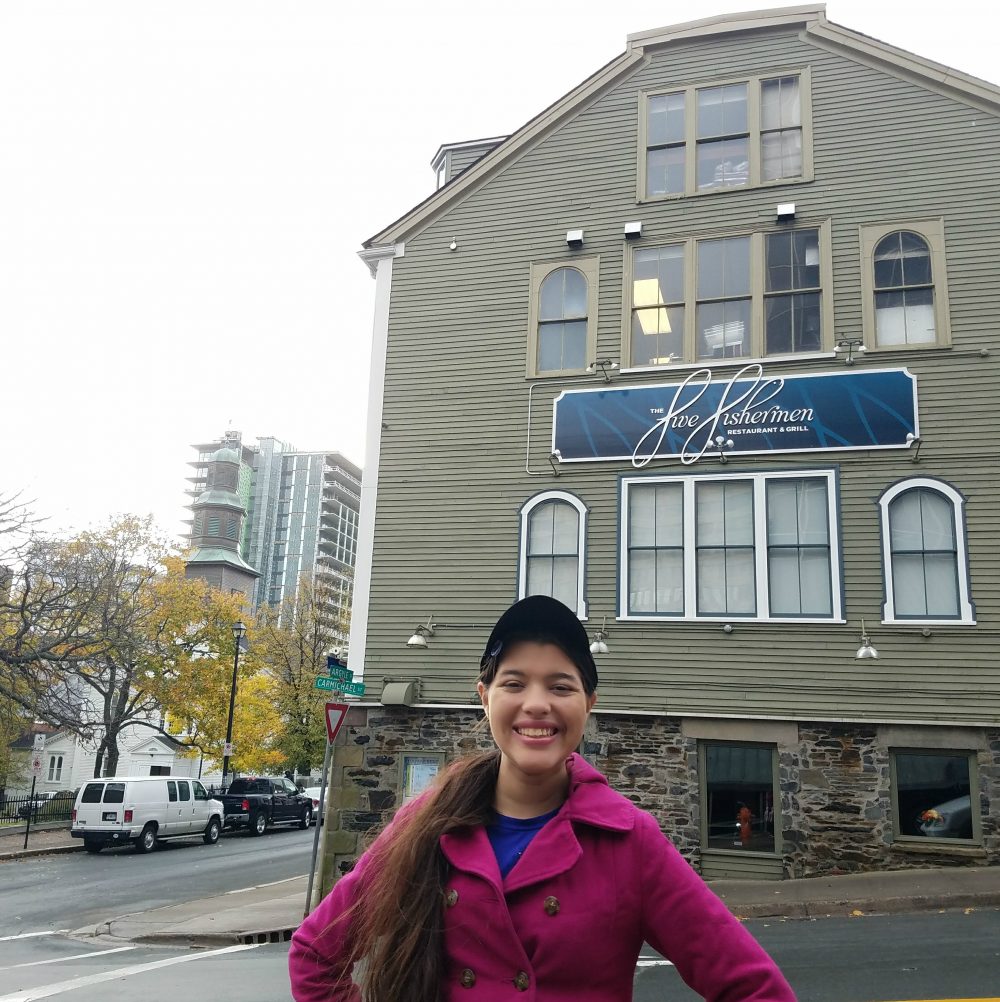 The Halifax Citadel National Historic Site – This is the most visited National Historic Site in Canada, we were able to go inside this enormous fort and see all the architecture and work that was put into building it. The fort towers are covered in grass and it was used to defend Halifax back in 1749 against land attackers. You can see the entire harbor from up there and look down on the water. Every day at noon a gun is fired from there, and this has been done from 1856. In the distance you can see The Old Town Clock, which has been keeping time since 1803. The bells are lovely!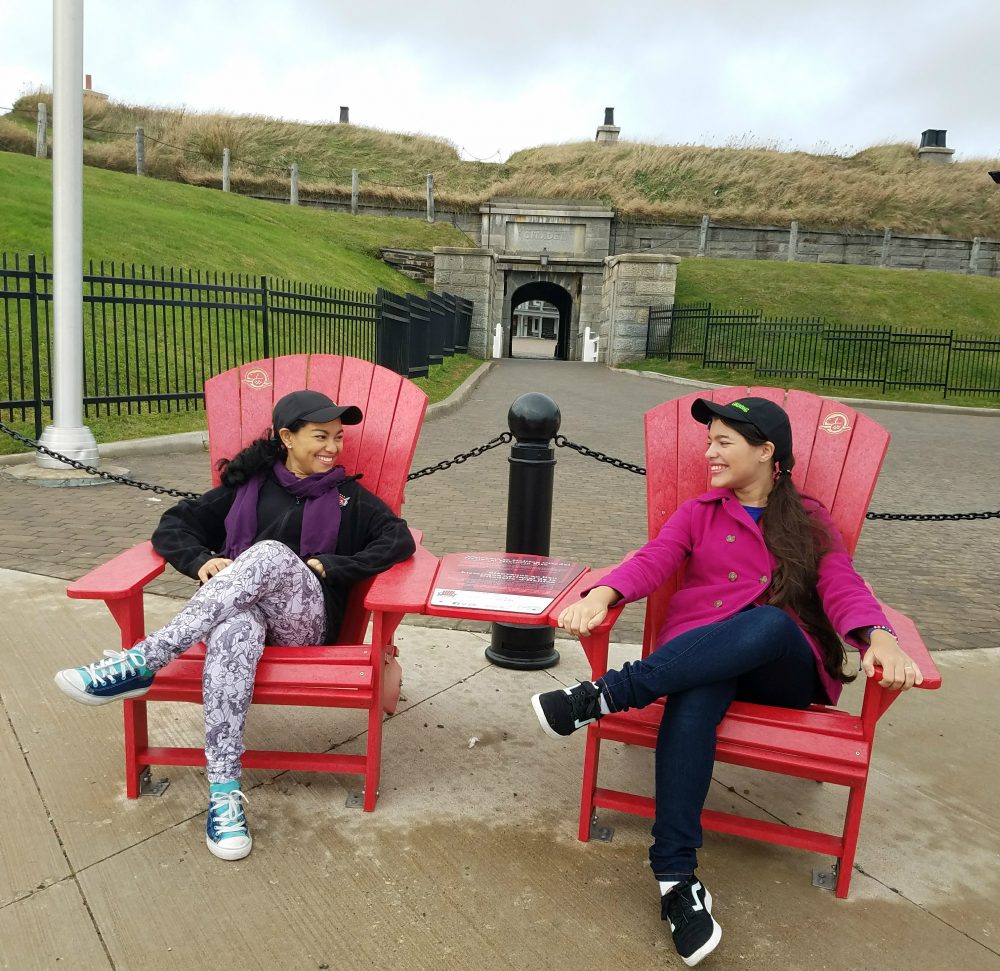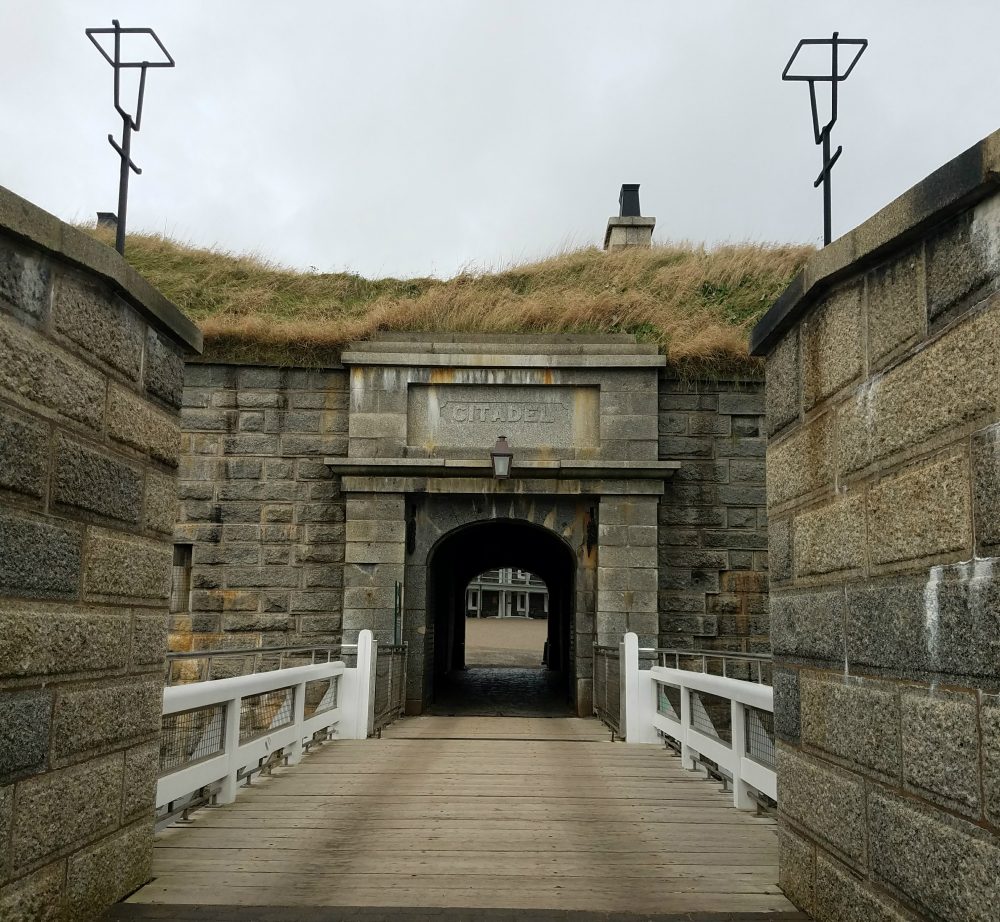 Can I Talk About the People? – Canadian people have the world's most upheld reputation of being the nicest in the universe. I can confirm, this is true. It deserves its own section. Everyone is so happy, all the time, and polite, and well-mannered. We are always impressed by how amazing the people are. But in addition to that, there are some well known people that were born in Halifax, including Ed Sheeran, Sophie Lowe, and several inventors that made valuable contributions to our society in the areas of newsprint, electricity, and engineering.
Remembrance Week in Canada – When we were in Canada, everyone was getting ready to celebrate Remembrance Day, on November 11th – this special memorial day has been celebrated since the end of the First World War to remember the people who died in the line of duty. Everyone wears a red poppy pin, because red poppies were a symbol of the the vivid red of the the blood of their comrades soaking the ground. It sounds gruesome, but I believe it is a beautiful thing that they do to never forget the stories of the people who gave them freedom. We know people from Canada who had ancestors who gave their life during this war.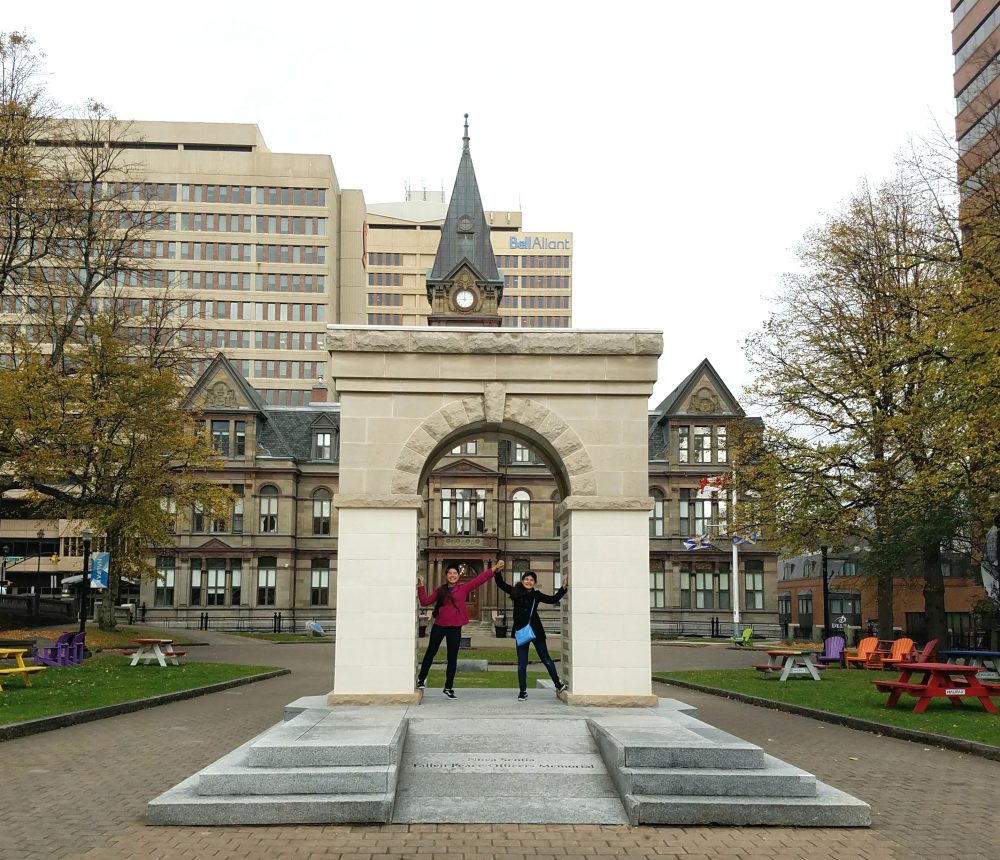 Here is the poem that was written in inspiration of the red poppy and remembering those fallen soldiers:
In Flanders Fields by John McRae
In Flanders fields the poppies blow
Between the crosses, row on row,
    That mark our place; and in the sky
    The larks, still bravely singing, fly
Scarce heard amid the guns below.
We are the Dead. Short days ago
We lived, felt dawn, saw sunset glow,
    Loved and were loved, and now we lie,
        In Flanders fields.
Take up our quarrel with the foe:
To you from failing hands we throw
    The torch; be yours to hold it high.
    If ye break faith with us who die
We shall not sleep, though poppies grow
        In Flanders fields.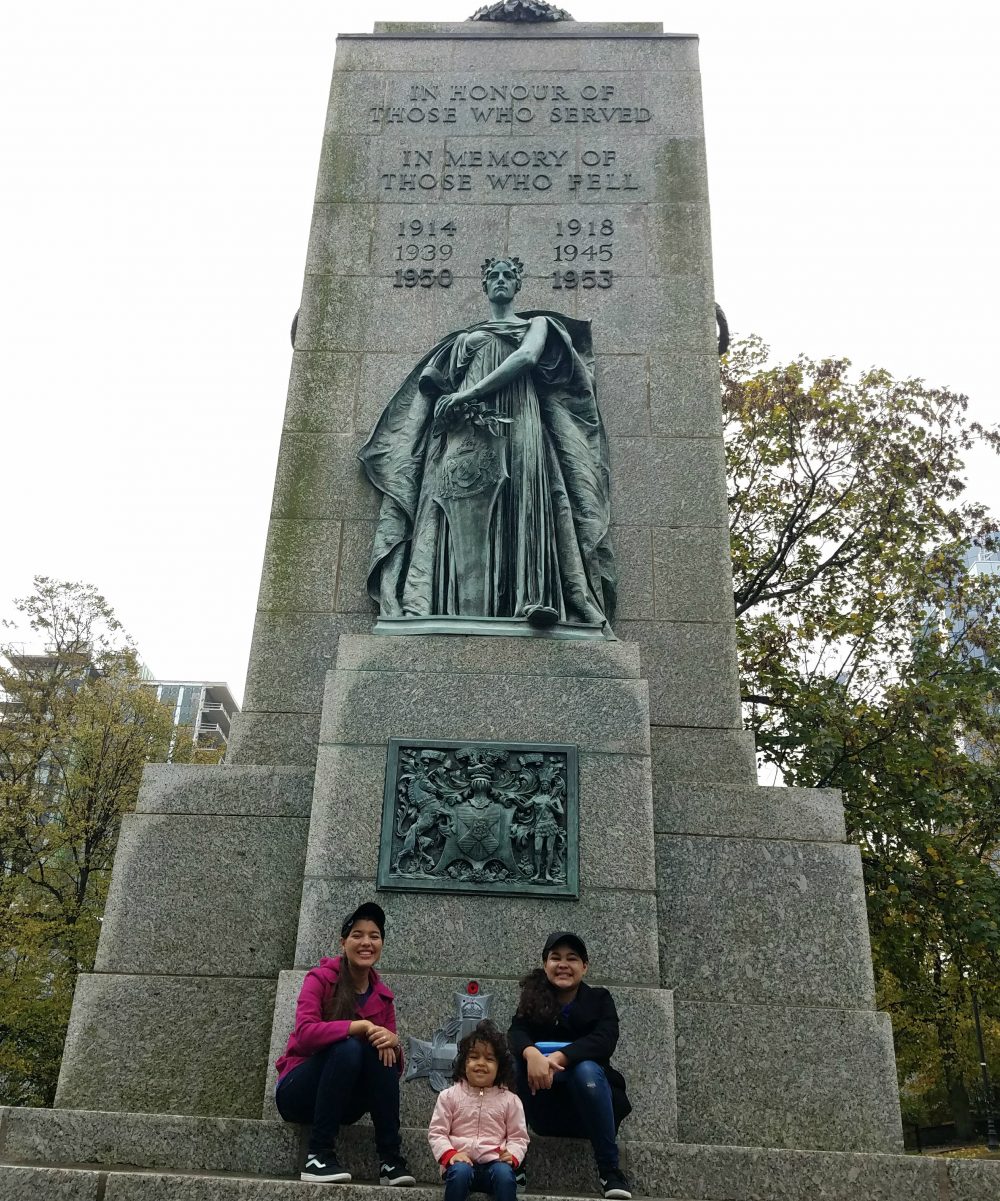 I am always touched by the new places I go and I believe that travel – learning about the culture and their history helps me connect to the people I meet and their stories. I hope to be able to come and visit Halifax again. 
What was your favorite thing on my list? Would you like to go to Halifax?
[elisha]