3 Reasons Videogames Destroy Your Self-Confidence
Statistics show that one of the fastest growing industries in the U.S. is videogames. Today, more and more kids are trading in books and coloring pads for a NintendoDS, Xboxes, Wiis, iPads, iPhones, and other devices that encourage videogame usage.
Though some of you may think there is nothing wrong with playing videogames or computer games "once in a while"; they can lead to self-destructive actions and behaviors.
If you still don't understand what I mean, here are 3 reasons why videogames destroy your self-confidence:
Videogames and Computer Games Don't teach Any skills to Help you in Life – It's true! Some videogames are all a lie, they do not teach you how to be successful or happy, only the complete opposite, that life is a competition to win "1st place." When you don't learn anything, you won't love yourself or enjoy life at its fullest.

You Erase Personal Progress when You Play Videogames and Computer Games

 – When you proceed deeper and deeper into "videogaming," it's like you are taking a giant eraser and removing the knowledge you have. When we don't nurture our talents, gifts, and experiences, they are taken away from us.
Videogames and Computer Games May Bring Unhappiness – Videogames can eventually become an addiction if you don't do anything about it. Addiction means that it is really hard to stop doing something, and it makes you and the people who love you very unhappy. When you are addicted to videogames, you can't enjoy life normally. Instead, all you can think about is videogames! Just imagine how miserable that would make you feel.
I used to play computer games and they destroyed my self-esteem. When I did, my family was unhappy because the computer games led me to act in selfish and disrespectful ways. My mom helped me stop playing them and now I participate in more wholesome activities that make me happy. I feel better now that I got rid of time-consuming and foolish games that don't give me the successful results I want. Eliminating computer games has helped me control myself, it has allowed me to think clearly, and to improve the talents I really love: I am a better singer, pianist, guitarrist, visual artist, and writer.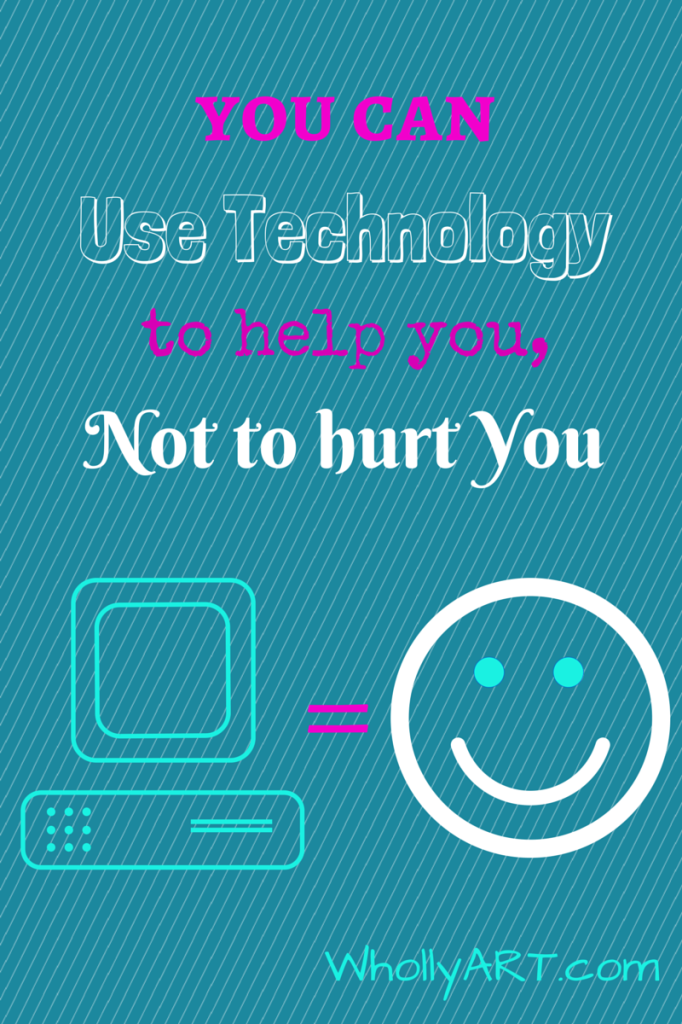 I'm not saying I have anything against technology. I really don't. In fact, I love it and I use it all the time. Sometimes technology can be a blessing, you just need to be careful with how you are using it.
Here are some ways you can use technology to help you, not to hurt you:
You can contact friends and family
You can take online classes to learn new and useful skills
You can read e-books
You can draw/color
You can send a kind e-card or note to a friend who needs cheering up
And many more!
The possibilities are truly endless. Remember to use technology for self-esteem building activities, and you will feel confidence in yourself. How do YOU use technology for good?
[elisha]