7 Tips to Enjoying the Great Outdoors
Happy Spring to everyone! And summer is right around the corner (YES!) Most of my fellow Texans already enjoyed their spring break, but if you aren't currently enjoying your break, I hope you will when you have yours!
My sister and I went camping on our spring break a few weeks ago. Our first time camping was many years ago with our mom, and though I don't remember it, it was great to have the experience again with a new perspective. I'm really excited because I love nature and the outdoors, it really relaxes me and helps me feel one with myself and the Earth.
Elyssa and I went rock climbing, learned knife throwing, shot .22 rifles, went on a hike up a mountain, did stump pull (which proved to be very challenging!) and more exciting activities. I also made tons of new friends (my group was awesome!)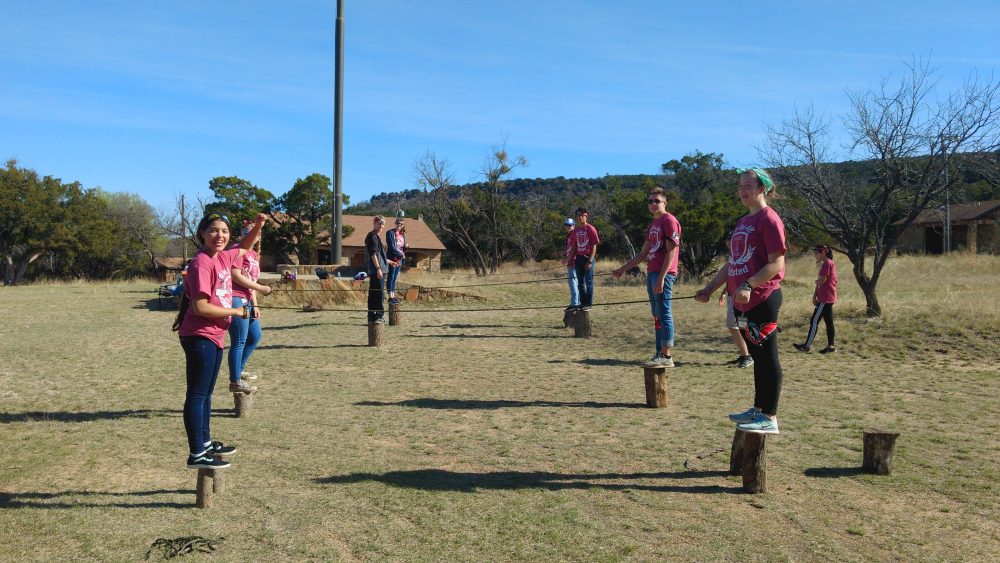 With our youth group (from church) we put together a skit about the early pioneers and I even made my own costume. My mom taught me to sew several years ago and she supported and helped me through the project. I was a narrator, and I have to say the finished product was amazing.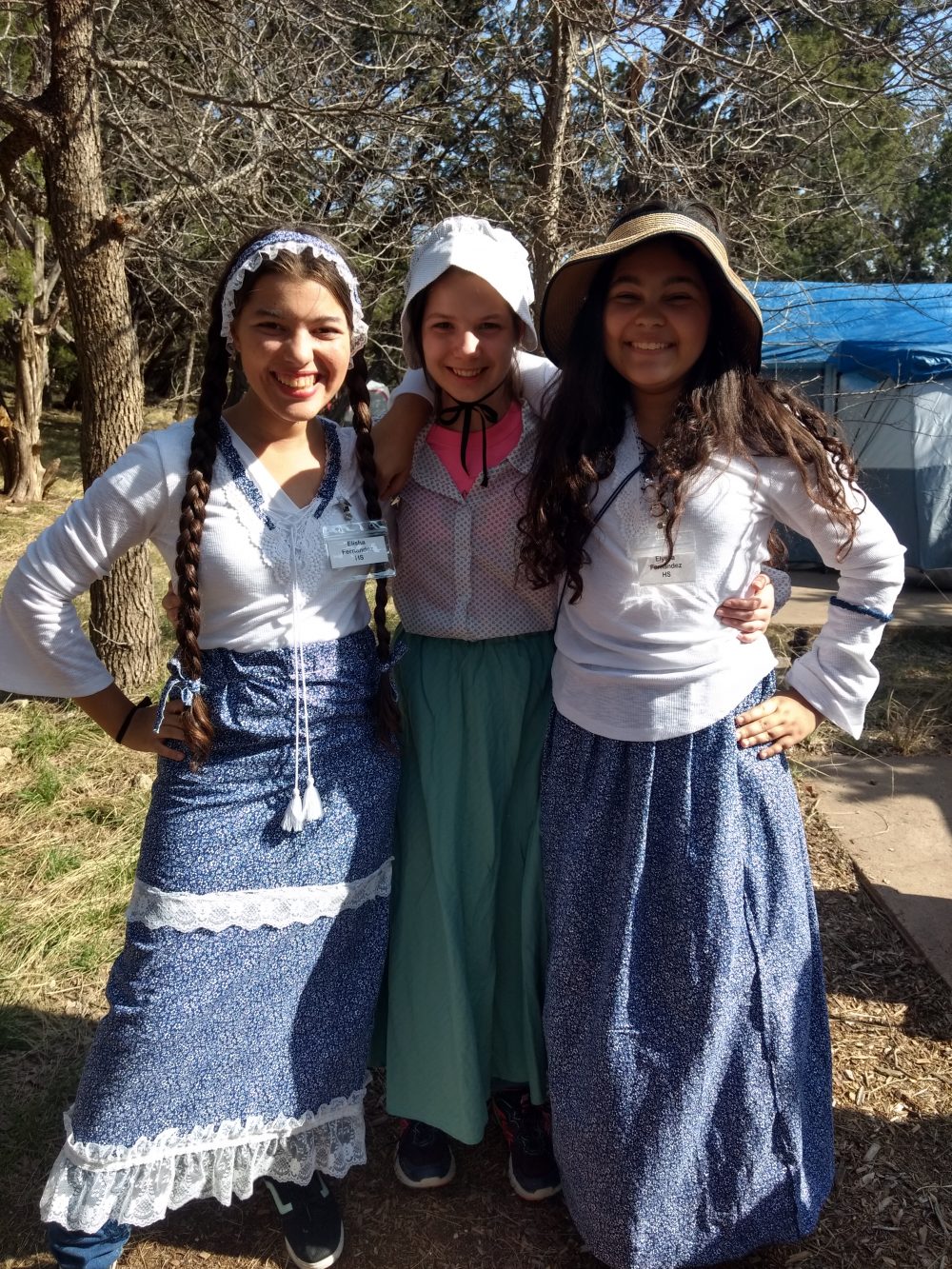 I want to go over a few lessons I learned while camping and interacting with the others and what you can learn while experiencing the great outdoors, as well as highlight my favorite moments of the trip:
Pack Smart – 

There are 2 sides to this tip. First of all, let's talk about overpacking. If you are like me, maybe you overthink things a bit. It's happened in the past that I pack everything that could possibly come to your mind (think 3 extra outfits or 2 more pairs of shoes) and then end up having a bag that's 50 pounds. So make sure you have all the essentials like toiletries, and then focus on your clothes. Bring clothes that you can do outdoor activities in and that you don't mind getting dirty because it will happen. In addition, I'm guilty of sometimes frantically packing my bags the night before. Prepare at least one week in advance, check the camp's packing list and label everything to avoid your things getting lost or confused with others'.
Take Chances, Explore Possibilities – Participate in activities you wouldn't normally participate in. Camping is the perfect opportunity to step outside of your comfort zone. I got to take a part in rock climbing, knife throwing, and rifle shooting, among other daring activities I wouldn't usually try. Some things seem difficult, but life is short, so we need to take advantage of the situations that are thrown at us.
Enjoy Quiet Time – While there are many fast pace, adventurous things to do that are loud and exciting, camping is a great way to tap into stillness. On our hike to the top of a mountain, I got the chance to sit on the edge of a cliff, in serenity. I journaled, meditated, and got to breathe in the beauty around me. It's not often that I get that feeling of peace and oneness with my surroundings, and camping is a way to take advantage of that. 
Make Friends – I made many friends on our trip and I have a couple tips for anyone who wants to also make friends: smile, wave, keep an open mind, and look for a common ground with the other person. It can be hard to start conversations with someone you don't know, but if you find something you both like, then it'll go smoother. We stayed in a tent with two of our friends, Adeline and Cassandra. The camp directors organized us into groups with teens we didn't know so we could learn team-building and have trust in each other. Thank you to Darby, Akeen, Liesl, Camdyn, Kylie, Robert, Gabe, and Emerson for being my camping "family". Just be yourself and express your personality, and you might just find a lifelong friend. Remember to get contact information so you can connect on social media after camp is over!
Have a Positive Attitude – Camping is not a luxury. It's not supposed to be sophisticated or pampered for a reason because that's what it's all about! Stepping out of your regular environment. There will be mosquitoes, scorching sun, maybe it'll rain, and you might encounter a snake, scorpion, or –gasp– a spider. LOL But if you keep an open mind and you have a positive attitude, then you can endure any trial that comes your way. I was definitely sore after the trip but I made memories that will last for years to come.
Disconnect – As teens, we're very tech-savvy and in-tune with technology. And that's very beneficial, but can also be a disadvantage when it comes to socializing face to face or doing other activities without a phone or computer. It's rewarding to go camping without worrying about notifications. While my friends may swoon and grip onto their phones like life preservers at the thought of leaving them behind, I'm sure they'll thank their parents and leaders (later) for the helpful instruction. It's not a restriction, but rather a guideline that'll help you be more alert and aware.
Follow The Rules – There can't be an adventure without a few rules, right? It's important to remember the rules and restrictions that you'll have at camp. We had a few rules that I kept in mind throughout our trip: travel in pairs for safety, tell an adult before you go somewhere, don't go anywhere in the middle of the night, and don't go in the water, to name a few. Also, being kind and courteous to leaders and fellow campers is essential to have a great camping trip without negative consequences.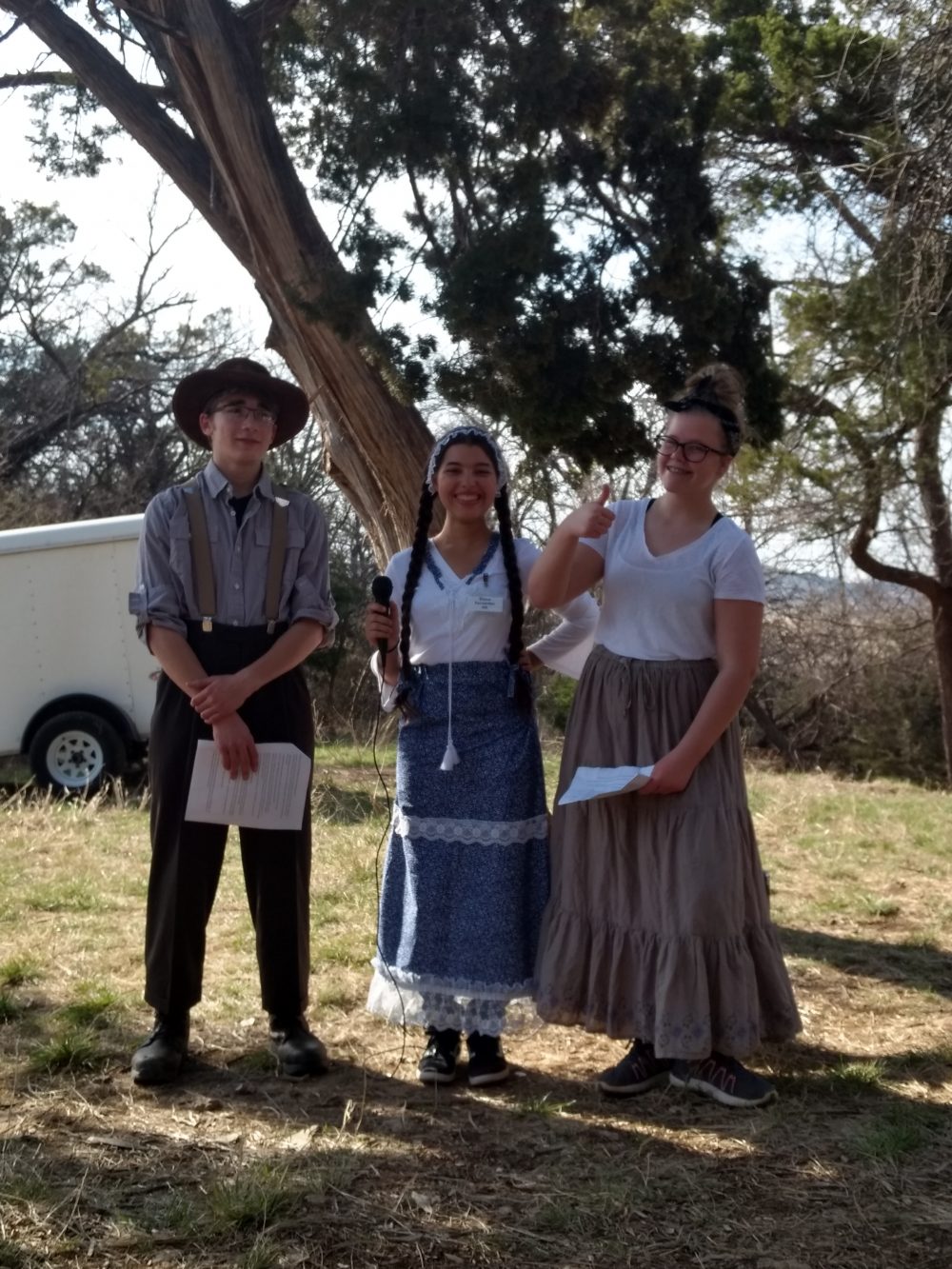 Overall, being in the great outdoors can be a relaxing, wondrous, and fun experience if you want it to. Remember to have a blast and be safe!
[elisha]