What It Means To Be A Wilderness Explorer
It's always been a tradition for me when I go to Walt Disney World with my family to do the Wilderness Explorers challenge, so when I came this time with Disney Social Media Moms Celebration, I knew exactly what I wanted to do right after exploring Pandora. Wilderness Explorers is one of my favorite attractions at Walt Disney World, and the best part is that each time is a new experience!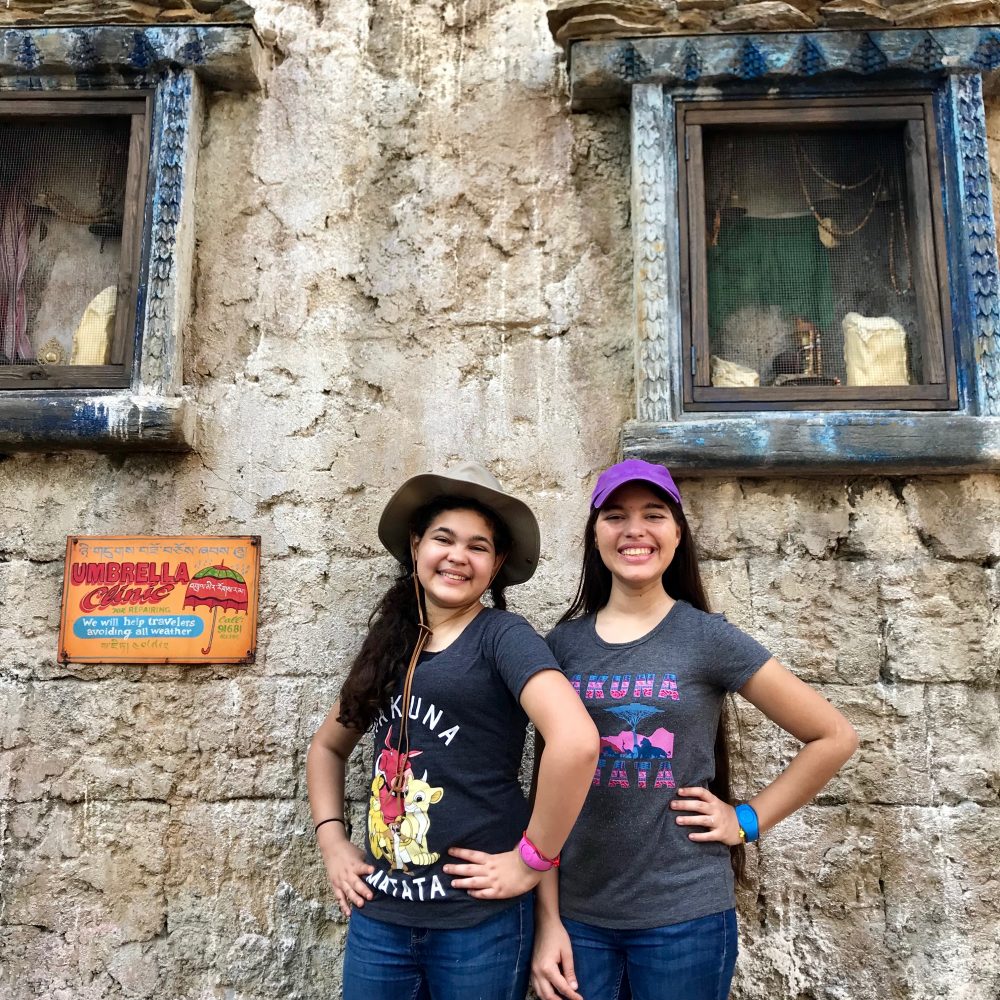 The Wilderness Explorers Headquarters is near the entrance of Animal Kingdom, the park I love the most. It's just before The Tree Of Life, on the bridge between the Oasis and Discovery Island. Once you get there, you will find a Senior Wilderness Explorer who can present you with your very own Wilderness Explorers field guide and teach you the Wilderness Explorers call! I always have a blast reciting it. LOL  :lol: 
You may recognize the wording from one of my favorite Disney characters, Russell from Pixar's UP: "The wilderness must be explored! Caw, caw, ROAR!"  His enthusiasm is contagious! After you learn the call, you can receive your first merit badge and continue searching for more Wilderness Explorers stations.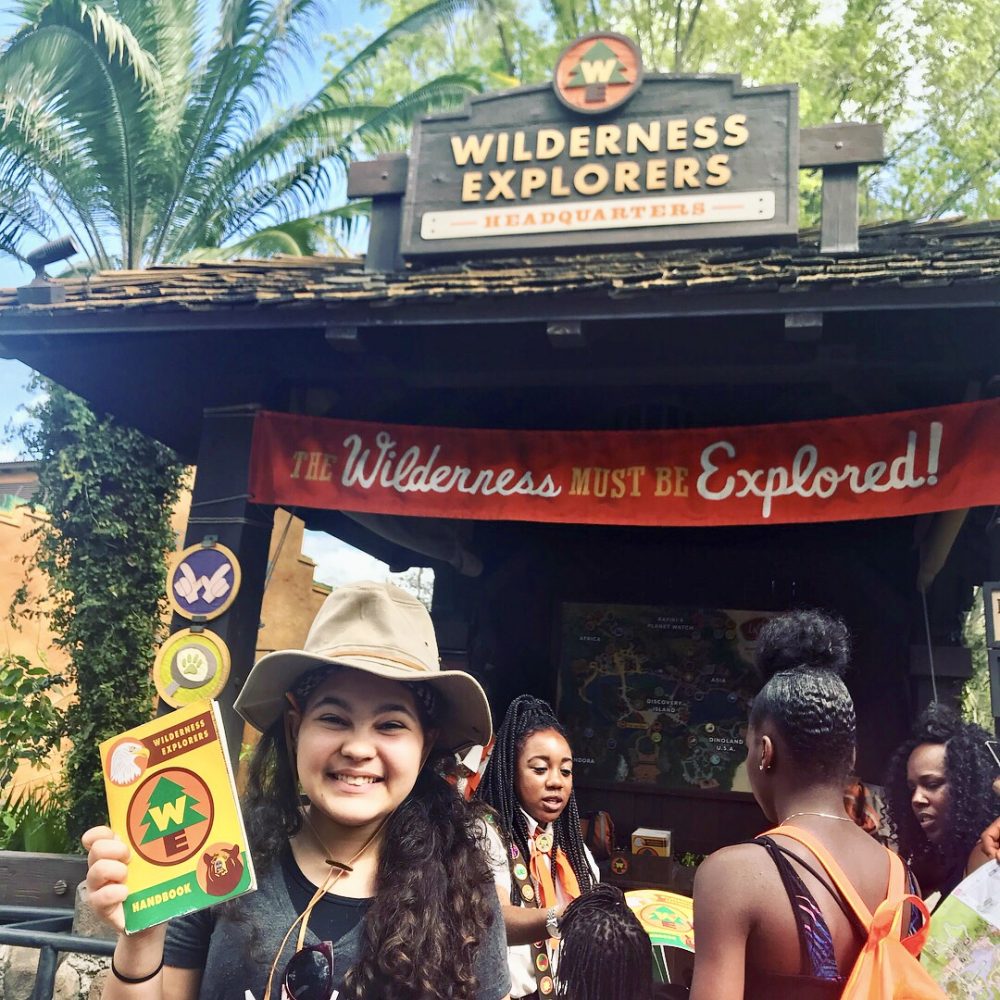 What I really find incredible about the Wilderness Explorers program is that it's a continued experience because, with so many activities, it will most likely take longer than one visit to finish them all. I haven't even finished my handbook yet! Your adventure will continue long after your visit to the park is done. 
The different stations are scattered throughout Animal Kingdom, so you can complete and earn the badges during your stay, whenever you want! It's always so exciting to look for them.
You can find each station by looking for the Troop Leaders and Badge Guides. They will give you the details of the challenge. With each challenge you complete, you can collect a new sticker badge to place in your official Wilderness Explorer field guide. I love that each station is fun and educational for my entire family! 
My favorite thing of all is the Wilderness Explorers motto:
An explorer is a friend to all,

Be it plants or fish or tiny mole. 
The words to the motto are so meaningful to me because I believe in being kind to everyone and everything around us. When we do everything with love, the world is a much better place.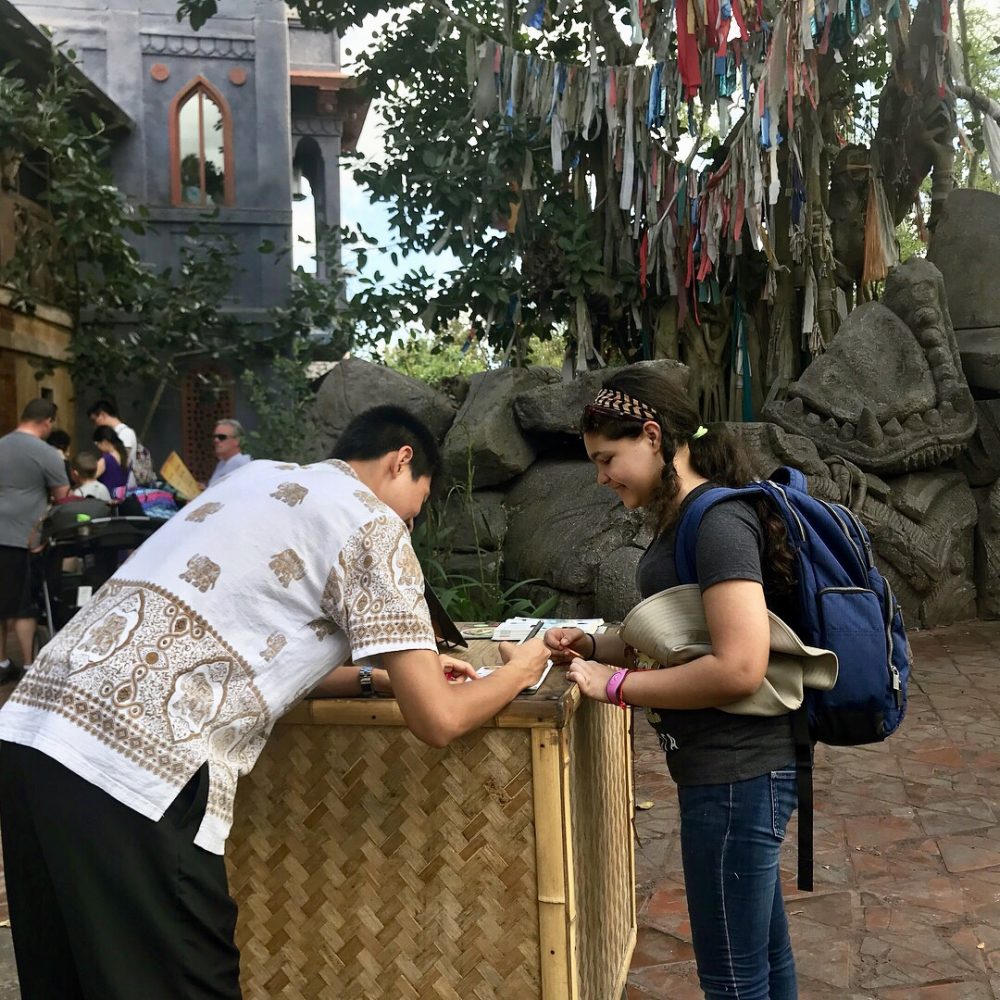 The best way to bring about peace is to be peaceful. I have observed in my own life that if you don't disturb nature, it won't disturb you. Being a Wilderness Explorer means being aware that when you step outside, you are entering the home of countless creatures, all of which deserve the consideration and respect we do. 
This time while I was exploring Animal Kingdom, I earned the Insect, Animal Call, Forestry, Asian Culture, Explorer, Mt. Everest, and Yeti badges. It was absolutely incredible to learn about other countries and their rich history, ecosystems, and cultures. 
I'm also really excited about the all-new show, UP! A Great Bird Adventure, that is being introduced in honor of Animal Kingdom's 20th anniversary!!! I learned at the conference that April 22nd marks the debut of this awesome new show. During the experience, you'll have the chance to join Senior Wilderness Explorer Russell and his furry friend Dug on their journey to discover exotic species of birds all around the world. I can't wait!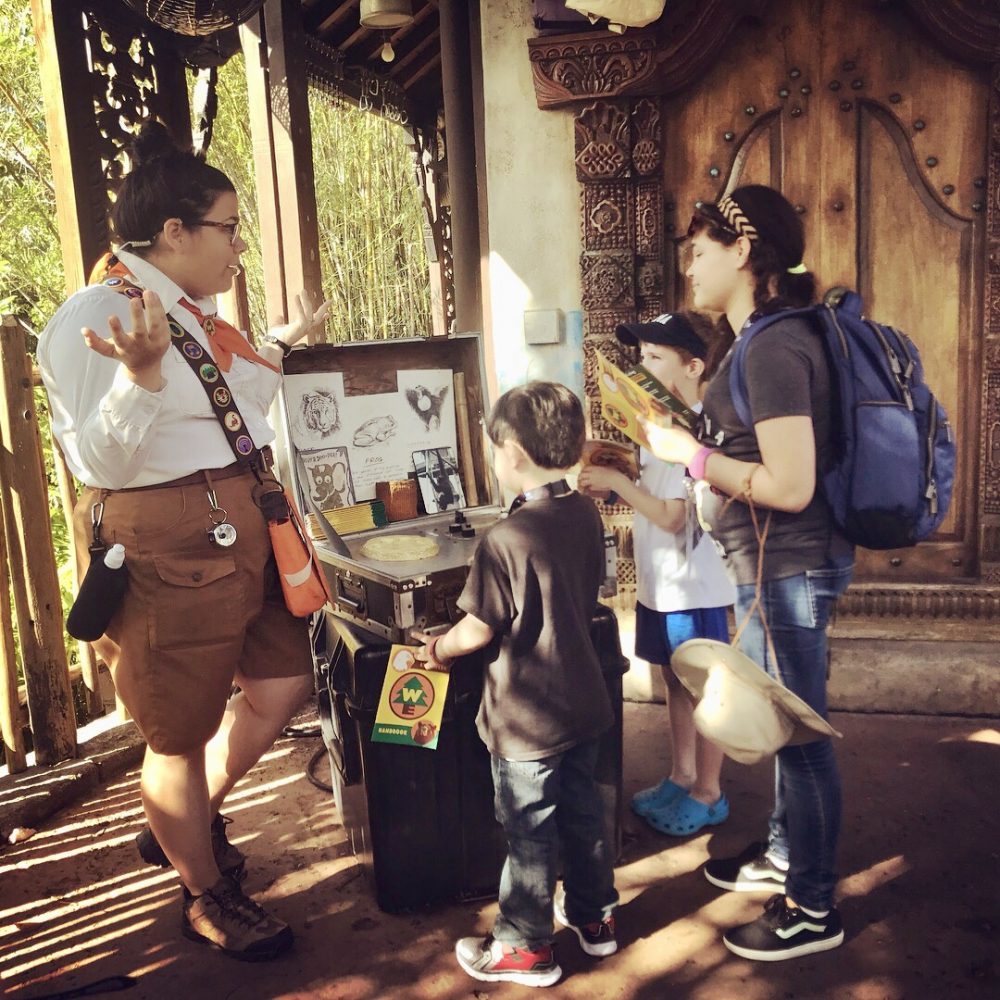 The Wilderness Explorers program has helped me have greater respect for nature by understanding its importance in our lives. It's been a lifelong experience for me and I'm still enjoying it. Wilderness Explorers has provided me constant learning opportunities and I've had so much fun with it!  :-D 
I invite you to have fun in nature and learn about the world around you.
Will you join me in The Wilderness Explorer's challenge?
[elyssa]