How Telling the Truth Boosts your Self-Worth
Welcome to article one of the 21 Self-Improvement Tips 4 Kids series! If you haven't already, please read my introduction to the series before you begin, I'm sure you will find it quite helpful. :) Also, so you can be up-to-date on everything relating to my Self-Improvement Series, please subscribe to our blog with an adult's permision.
I bet you're as excited as I am, because today we will be speaking about truth. I love reading the scriptures, and there are many verses about truth, but this one is my most favorite:
"And ye shall know the truth, and the truth shall set you free." ~John 8:32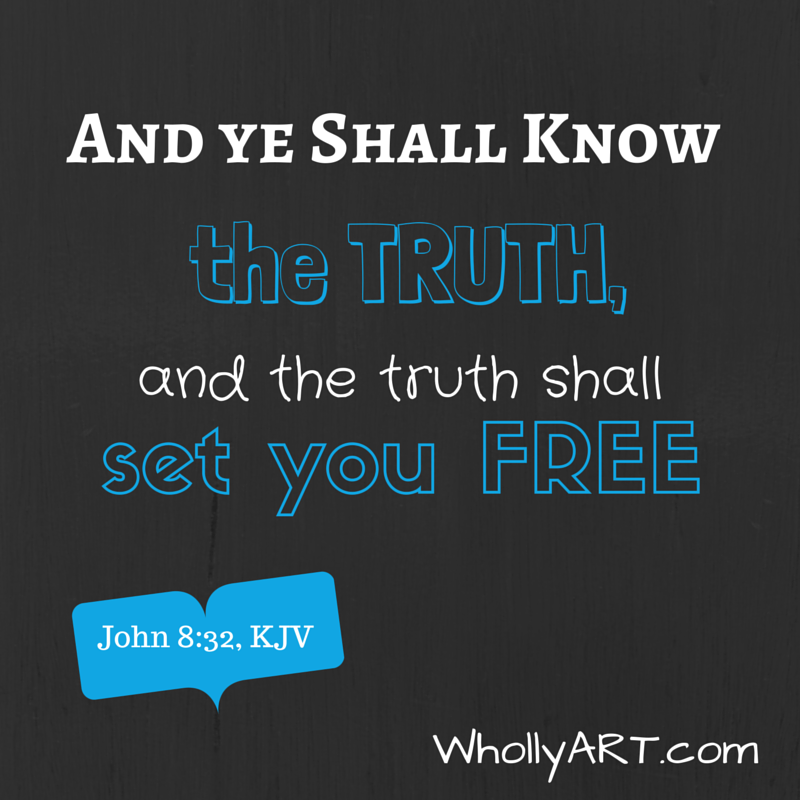 The word 'truth' appears so often in the Bible because it is important for our personal growth. Truth is needed for many things in life, including communication, responsibilities, and problem-solving. It also helps with self-esteem. If you are wondering how, I will now share 3 reasons why telling the truth boosts your self-worth.
 When You tell the Truth, you Become Trustworthy: Truth and trust go together very well, because when you tell the truth, your family and friends can trust you with personal belongings and even confidential information. When people trust you with those things, you feel very special, which makes you and others feel proud and confident.

When You tell the Truth, you feel Relief:

Telling the truth helps you feel as if a weight was lifted off your back. When I tell the truth, I can think more clearly and I can have a better attitude. Lying is being someone else, while telling the truth is being and expressing yourself.

When You tell the Truth, you Can be Happy:

When you lie you feel miserable even when it doesn't seem like it to others, and the only person you punish when you lie is yourself. You can feel happy, confident, and you can enjoy your life, and you don't have to worry about covering up your mistakes when you say the truth.
Admitting your mistakes and saying you are sorry is better than covering it up, regretting it, and trying to run away from it when others will eventually find out. I love this quote by Stephanie Klein, "Tell the truth, or someone will tell it for you."
Even though you may fool people here on Earth, there is someone who knows everything you do: God. Remember that God is watching everything you do and make sure that your actions match your words and you will have a happy, successful life.
When I fall short and lie, I pray to God so He can give me guidance and help me be truthful and I encourage you to do the same, as well. How do you feel when you speak the TRUTH?
[elisha]