The Smart Talk: Being Tech Savvy and Secure
Technology. It can be useful and fun. It's used all over the world, and if you are reading this blog post, it means that you have access to it. You can use it to learn and grow, but it can be highly destructive and dangerous.
The question is, do you know how to use it safely? Have you talked to your parents or a trusted adult about technology? Do you have personal or family guidelines for technology? If you answered yes, that's awesome! If you answered no… I'm going to fill you in on the importance of internet safety and security.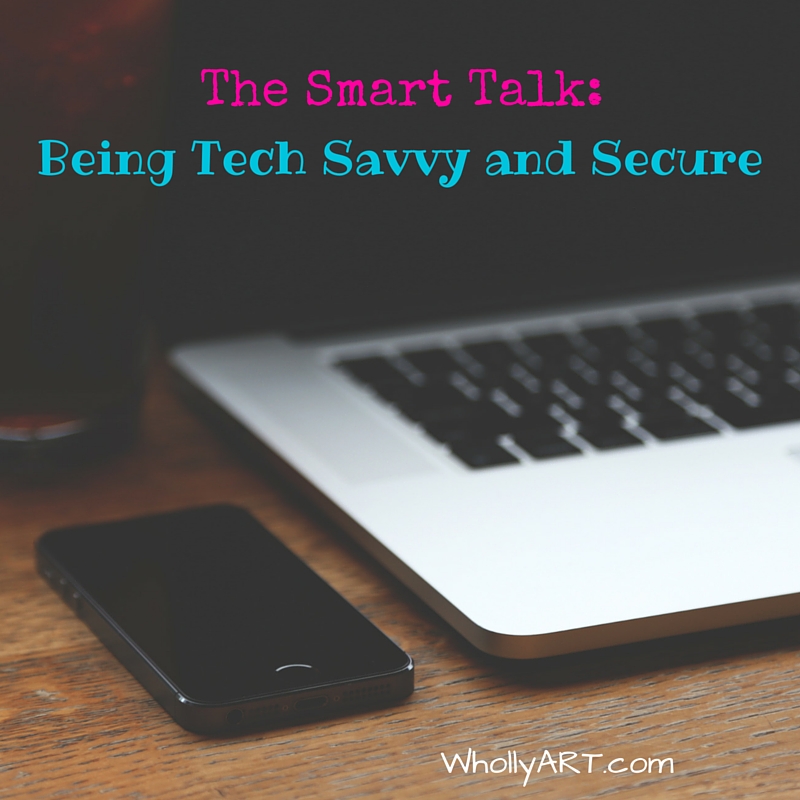 There are benefits to technology. Instant communication with friends and family, studying and books, social media, searching virtually any question online and getting thousands of answers, tons of art, design, helpful blogs (like this one) and other fun hands-on programs.
There are dangers to technology. Cyberbullies, hackers, viruses, lies, gossip, pornography, and so many more that would take a lifetime to cover. To know how to prevent these, you need to talk to an adult about taking extra precautions.
My mom and I recently sat down to create our technology family agreement, where we set some ground rules for technology use on all devices. 
I highly recommend that you take some time to sit down with your mom and/or dad and create your own agreement, and I promise you it will help you and your parents understand and be clear on using technology.
Here are the main  subjects you will want to cover:
Safety and Privacy – Who sets the privacy settings? Will there be parental controls on all devices? Will you and your parents share passcodes for all devices? Will you set up accounts together? Who is responsible if devices get lost, stolen, or broken?
Screen Time – How many hours a day can you use devices? What will they be used for? Between what times on weekdays and weekends can they be used? Where are they charged or put away? What are the device-free zones (church, in bed, etc.)
Apps and Downloads – What apps can be downloaded and used? How much should be spent each month in app downloads? What movie ratings are appropriate?
Reputation and Respect – Never lie about, deceive, or bully others. Respect others' privacy. Always ask permission before posting something. Never publicly embarrass others. Sit down and talk to your parents if there are any problems.
You can make your family agreement your own. Involve all your siblings, your parents, and remember to sign your name at the end and agree to follow the rules and accept the consequences for breaking those rules.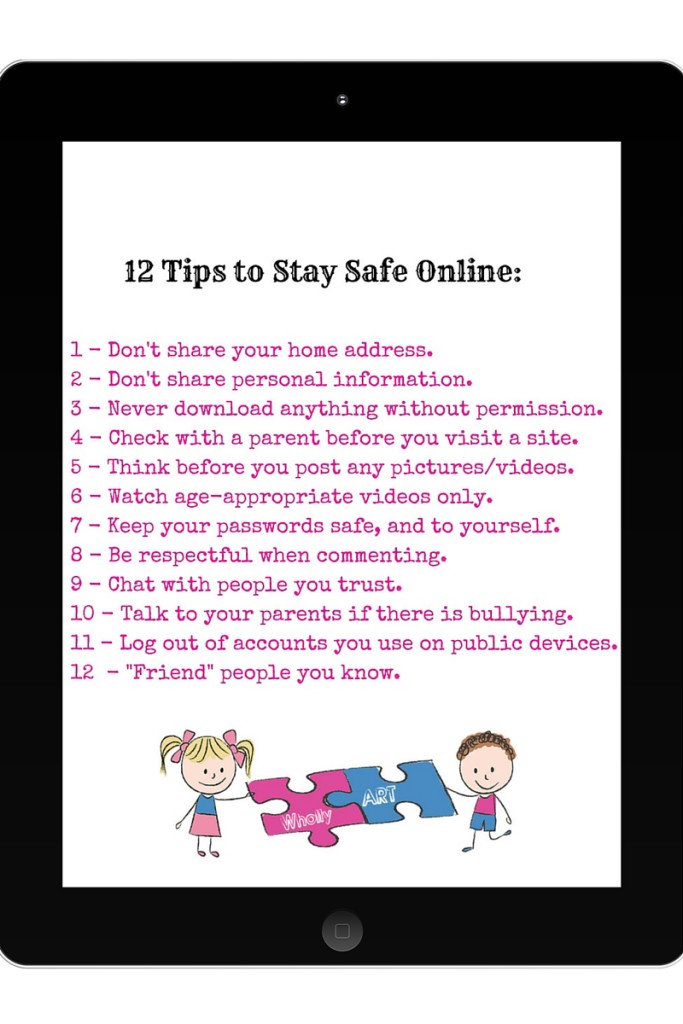 To help you be even safer, here are the 12 tips to be safe online:
Don't share your home address.
Don't share any personal information (school, birthdate, etc.)
Never download anything without checking with an adult first.
Check with a parent before you click on a link or visit a website.
Think before you post any pictures or videos.
Watch age-appropriate videos only.
Keep your passwords safe, and keep them to yourself and your parents.
Be respectful when commenting online.
Chat with people you have met in person and that you trust.
Talk to your parents if there is any bullying or if something doesn't feel okay
When using public computers (at school or at a library), remember to log out of any accounts you use before you leave.
"Friend" people you know, close friends and family.
Remember to be safe online and you will be happy. Technology is great as long as you use it in a way that is good and healthy for you. What other tips do you have about being safe online?
[elisha]