How to Make Your Performances Amazing – YASE Workshop 2019
A few weeks ago, I had my first trip all by myself! I spent a little over a week in Utah, at the BYU Young Ambassador Singing Entertainers' Workshop. The camp was from July 8th-13th. I was pretty nervous about being all by myself, but it ended up being a wonderful experience
I love singing, dancing, and performing. It may not be my first career choice, but I have a passion for expressing myself and sharing those gifts I have with others. I definitely got it from my mom, who spent her days as a little girl dreaming about being a choreographer. She didn't get to live out that dream, but she still instilled a love of music in my life.
My mom actually found out about YASE (Young Ambassadors Singing Entertainers') through an email newsletter. She forwarded it to me, because it talked about a camp that was perfect for teens who love to perform, and said 'hey, Elisha, I think you'd love this!' I was definitely intrigued as soon as I visited the website and learned more about it, and decided, after being prompted by my mom, to apply for a scholarship. I'm so grateful she told me to, and supported me in the whole travel process. She is amazing.
About 3 weeks before the camp, I got the long awaited email that my scholarship application had been granted! I was extremely excited, and immediately made preparations for packing and going there. Time passed quite quickly from there, and before I knew it, the day for my early-bird 6 a.m. flight came and I was on my way to Provo.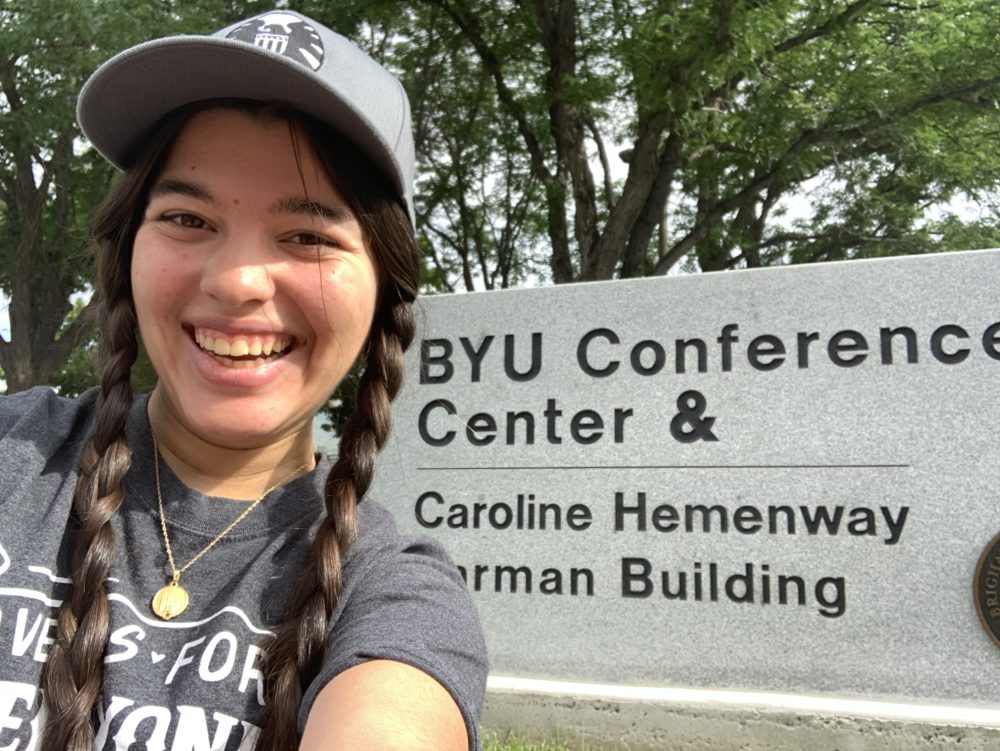 I headed straight to check-in and registration after I got there, and I had to carry my suitcase and backpack all the way to my dorm, so I was a bit exhausted as I went to orientation. The rest of the first day was filled with auditions for singing and dancing and a lot of socializing. I met a lot of new friends during my time at YASE, and I am keeping in contact with them on Instagram, too. Isn't social media awesome that way?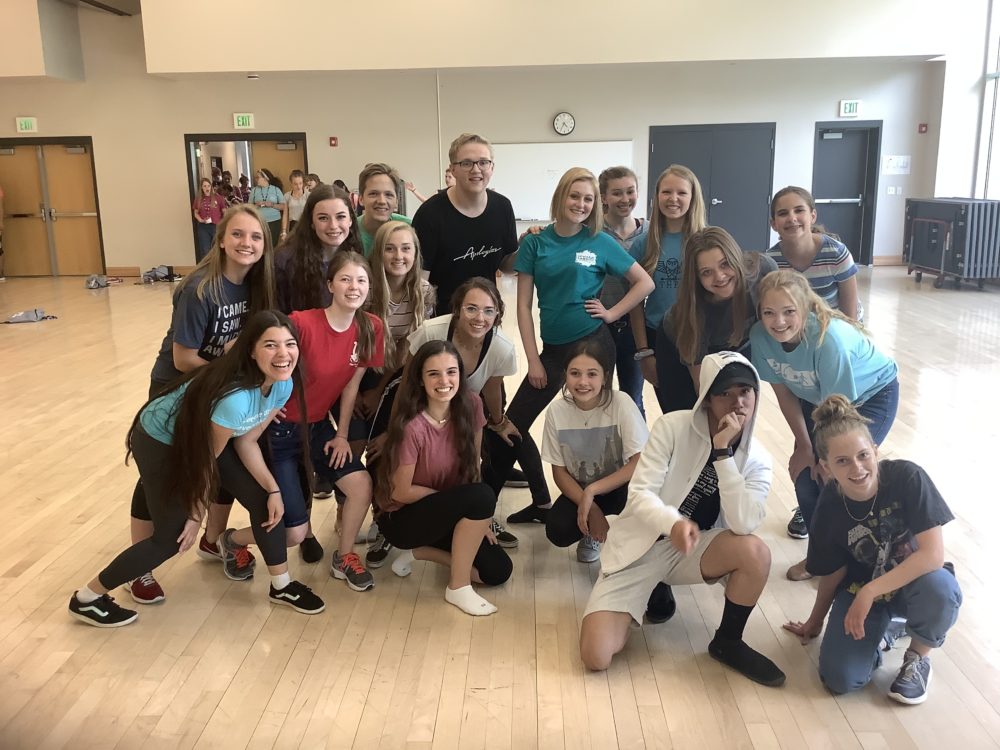 Let me explain briefly how YASE works. Throughout the week, we learn dancing and singing routines to be performed at a final show at the very end of the week (Friday). There were about 70-80 of us teens enrolled in the program, and they broke us up into several groups to perform different musical numbers. We also had 3 numbers that included everyone. I was in Group Blue, and we performed a song called It's Just Life. We had individual singing classes daily, choreography classes, and then large group activities.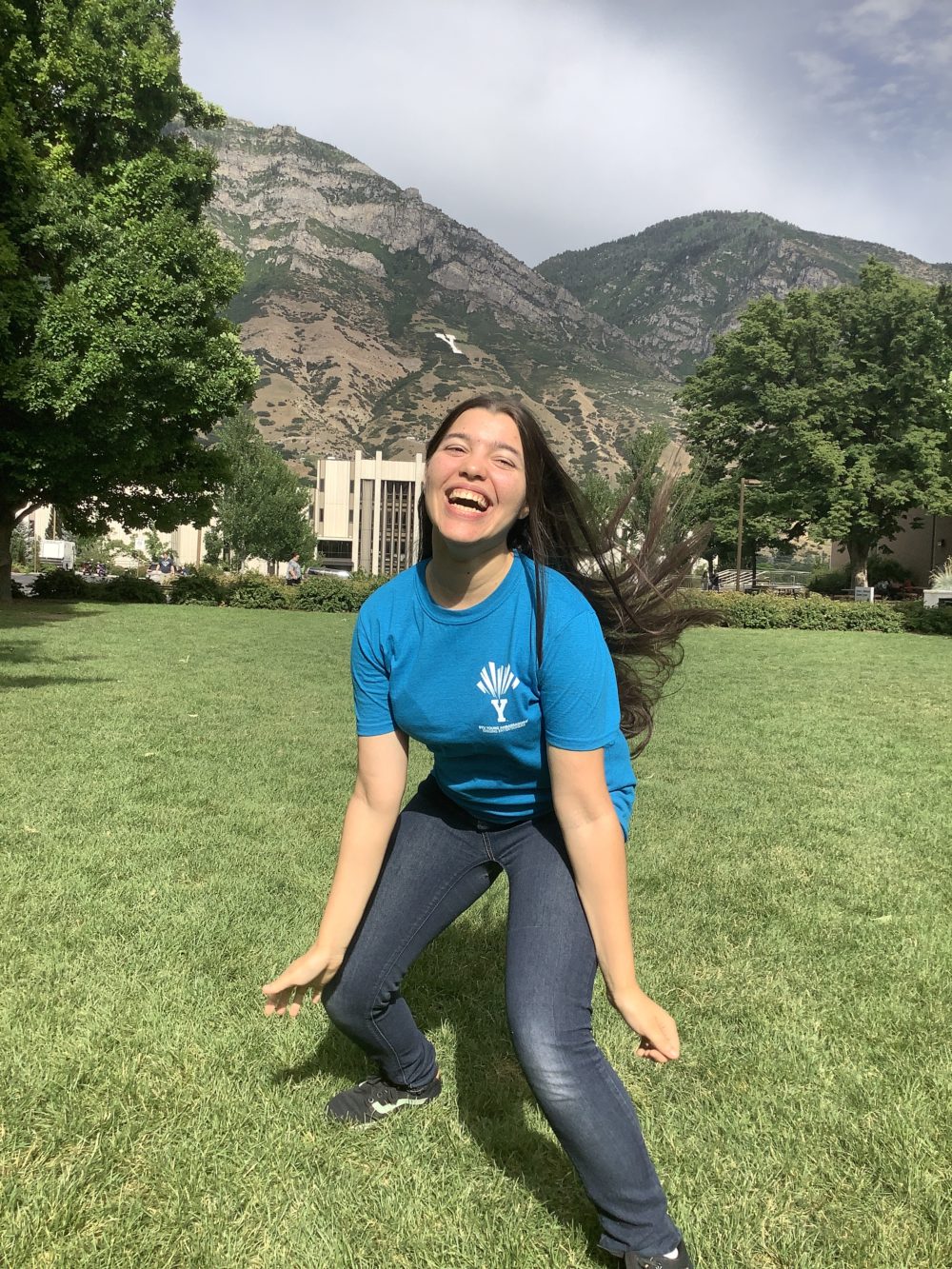 What I loved the most about YASE was how we had daily workshops to teach us how to be better performers and people in general. We learned to smile on stage, engage with the audience, show confidence in auditions, and remember that we are first human, then performers. I loved the importance placed on taking care of our voices and bodies, but also our spirits and emotional health.
When you're in show business and musical theatre, or even in the midst of life, it can be easy to get caught in the cycle of pushing yourself to the limit, and overlooking your needs. I definitely needed the reminder to show love to my own body and to myself as I go about my day and my activities.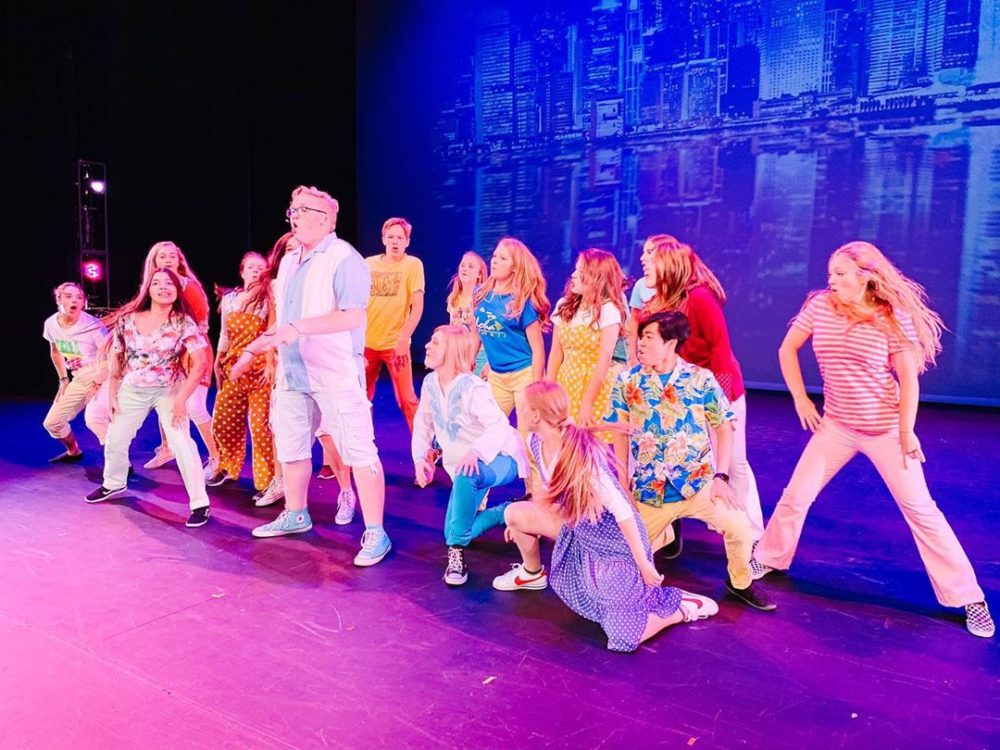 I also loved the emphasis put on remembering your WHY. For us, it was remembering WHY we perform. Why do you do what you do? Dig deep into that response, and remember it often. Make part of your WHY helping others and remember to strengthen others the way you have been strengthened. There is always someone to help, and I was very impressed with the kindness and acceptance I was shown during YASE.
I also learned that I need to work on my own confidence in performing and give myself more credit. It's easy to think that I am not good enough, and that I need to achieve a level of excellence or perfection in order to be 'good', but 'good' equals doing my best, and like a person I love once told me, "you did your best, and that's what counts".
I connected with myself very deeply during that week, and recognized that I can do a lot of things. I've done a lot of things, hard things. And there is no shame in telling myself 'good job', letting myself have fun, relax, and being more in the moment. It is hard for me to do these things, but as I let myself embrace those practices during that week, I felt peace and happiness.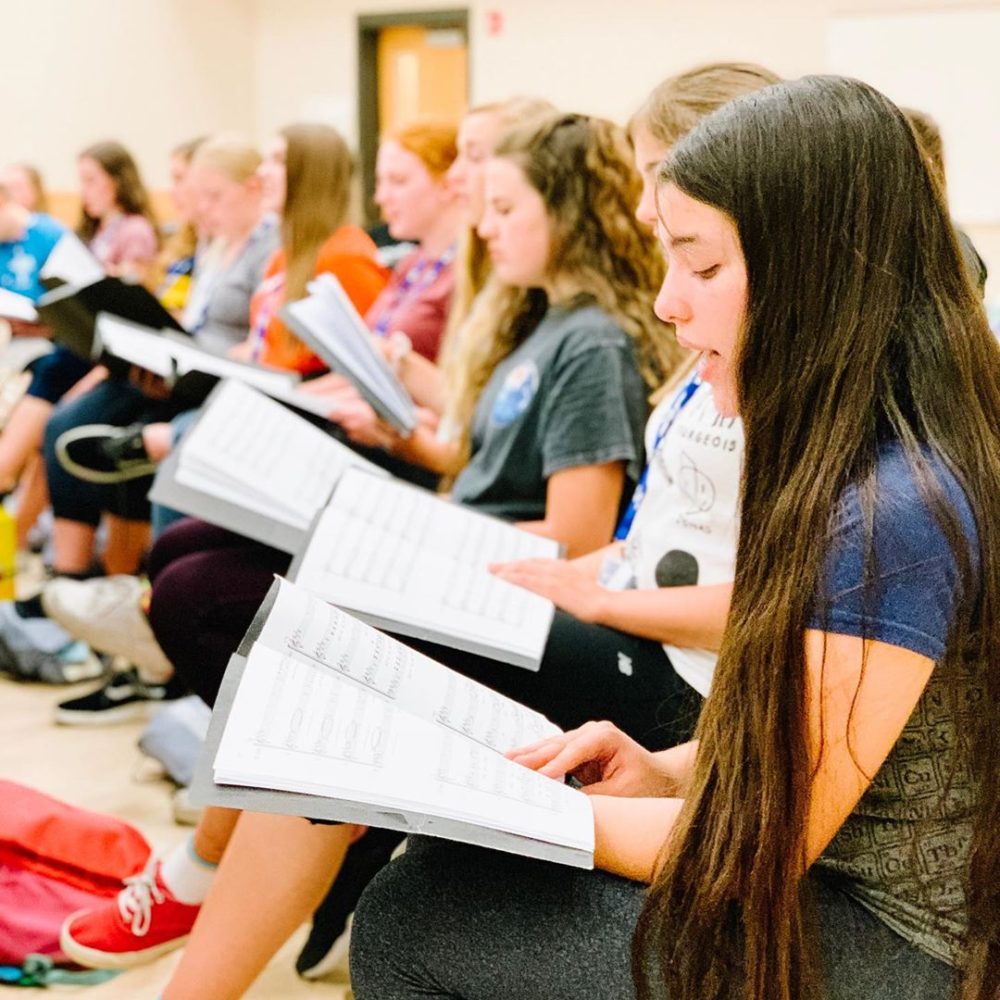 I also wanted to share the story of the above picture. That was taken by one of the camp counselors in our group singing practice. I was SO tired, literally about to pass out tired. My voice was tired, my body was tired from dance class that morning, and walking, and I was not looking forward to choreography class afterwards lol. To make matters worse, I also had a raging migraine.
I told myself 'hey, you can do this, just open your mouth and sing and take it from there, Elisha' (I give myself a lot of advice and talk to myself a lot, I don't know if that's weird or not haha). We happened to be singing our finale song, 'From Now On' from The Greatest Showman, which is gorgeous when you're singing it with all those people.
While we were singing, I got a feeling that's a little hard to describe. Being surrounded by all those people, who were also exhausted like I was, but still so passionate about the music and message behind the song, made me feel like I was being filled with light and happiness from head to toe. My pain didn't go away (it actually got worse later on, ironically) but I felt a lot more hope.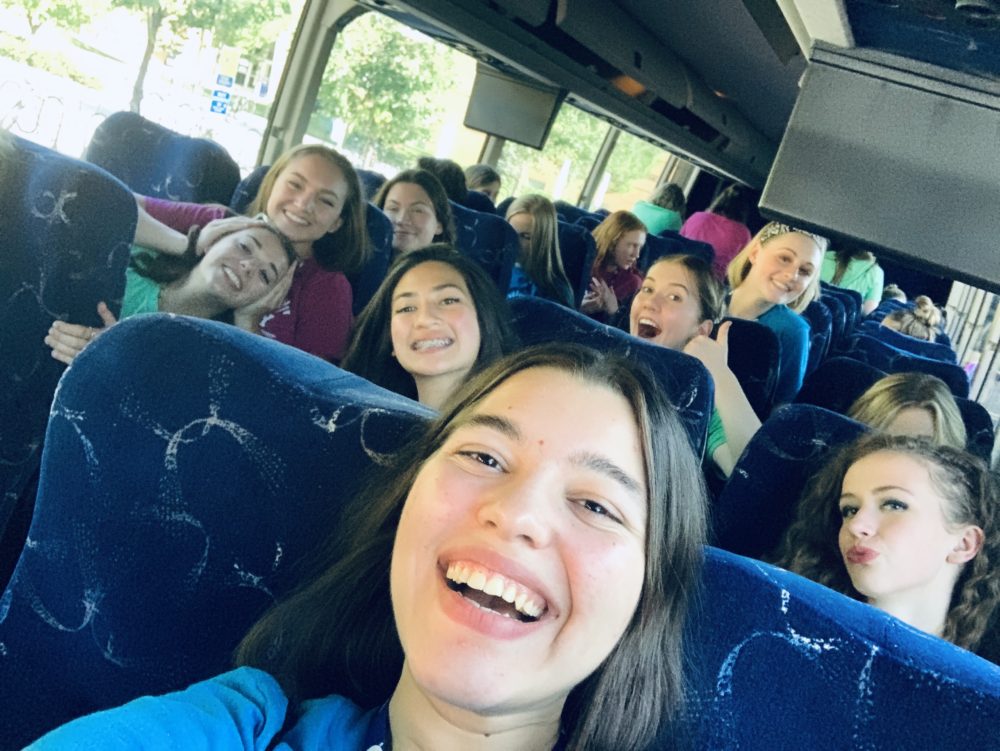 That's really the beauty of life. Life is tough. You have to deal with a lot on your life, but when you find something you love, and surround yourself with supportive and positive people, it's an amazing thing. Being in a room with people who are working towards a common goal makes you realize that we're all human, we share the same emotions, and that while we're all in different stages of life, we can help and lift each other up.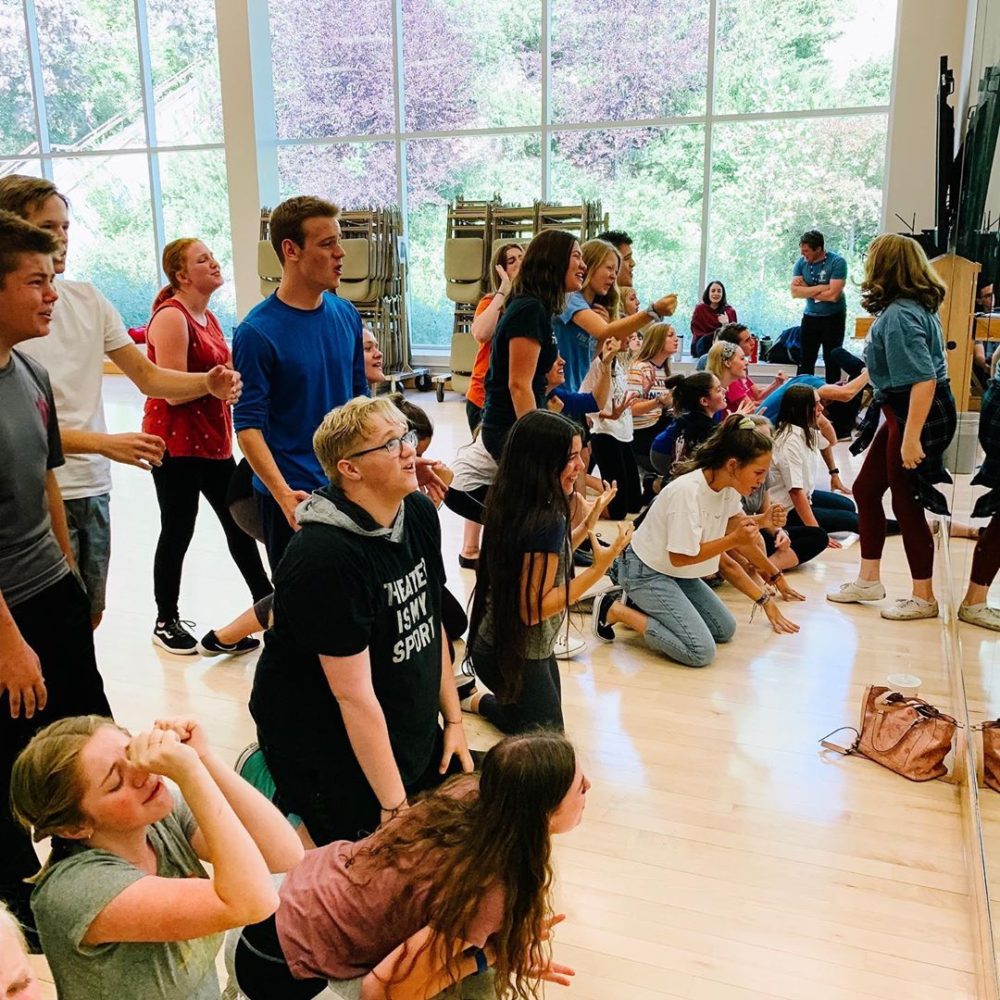 When we were in the middle of one of our spiritual workshops, we were taught that it's important to REMEMBER certain things as we go on through our lives. I'd like to share that acronym with you, and I hope these 8 Important Lessons to Remember will impact you as much as they did for me:
Reinvent yourself – find ways to improve each and every day. Learn from your mistakes. Failure doesn't mean you need to give up, it just means you need to forgive yourself and give yourself the permission to move forward.
Embrace spirituality – whether you're Christian, Muslim, Jewish, believe in some higher power, or don't, find a way to connect with that higher power or yourself. Read, meditate, find quiet time. It'll help you find that inner peace and come back to it in times of need.
Mindfulness of others – remember to show your love for others, whether it's your family, friends, or other people you know. There is always someone to help, find ways to reach out and help them.
Envision success – have goals and stick to them. Think of the consequences of your actions and what type of future you are building for yourself. Small decisions lead to big changes. Believe you can do it, and tell yourself that often.
Make someone happy – make someone smile through what you are doing. Give positive words, energy, and show your best self. Lift others up through what you say and do. Kindness is never wasted.
Be grateful – remember what you have been given. You have special talents, and everything you own is the cause of someone else's hard work and effort. Say thank you frequently, and keep record of what you are grateful for.
Endure – keep going even when things get difficult. Don't give into pressure, stick to your standards. List your standards and what you will stand for. If you don't stand for something, you'll fall for anything.
Remember your WHY – what is the reason for what you do? Write it down and keep it in a place you can see it. Make sure that what you are doing aligns with your purpose and helps you get there.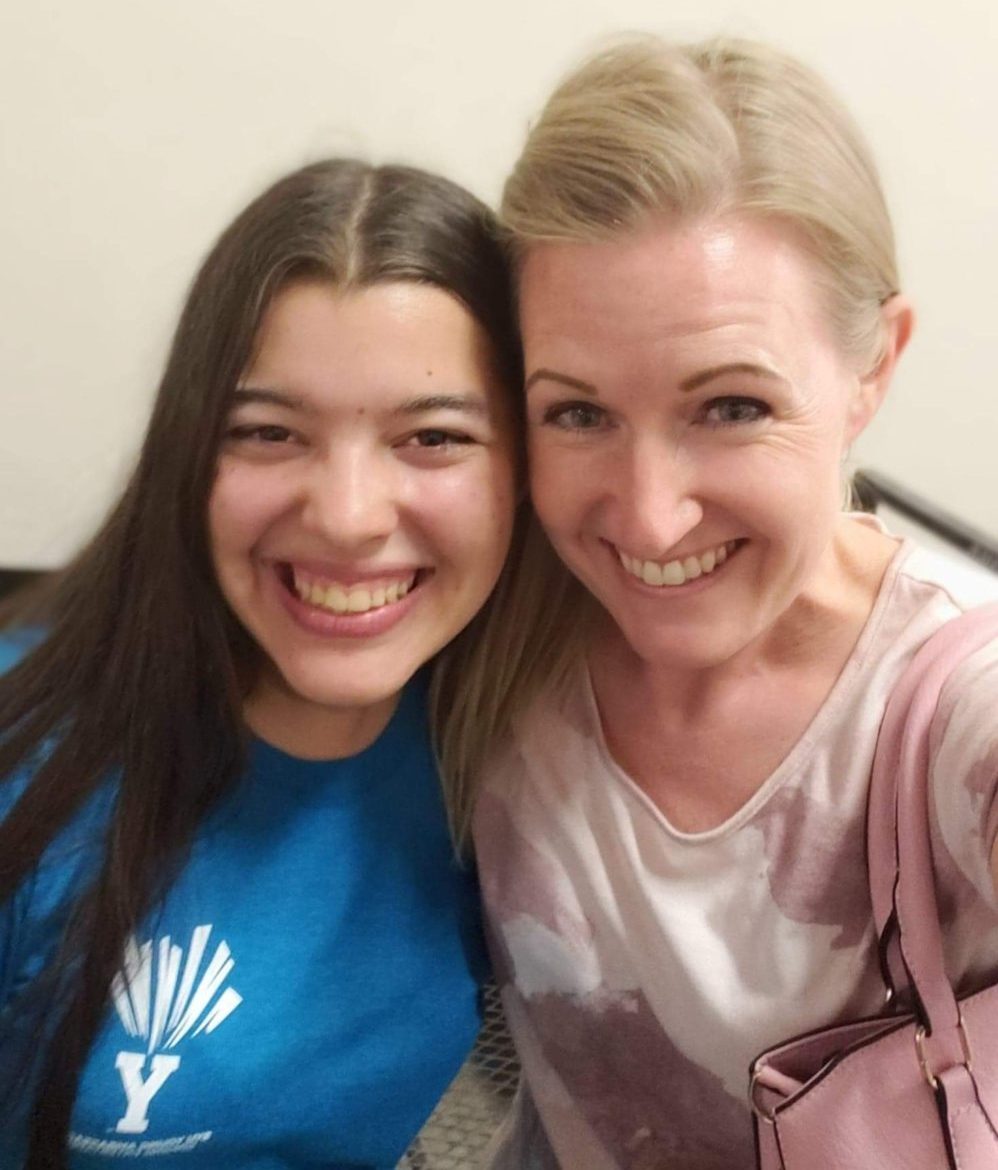 The performances were incredible. We had an emergency fire drill about 20 minutes before our first show, but guess what? Instead of panicking, we handled it like pros and said 'the show must go on'. We started late but gave it our all, and it was amazing! The energy on stage was incredible, the audience loved it, and it left us with a great feeling of completion and celebration.
Our friends Bronwyn and Trent came to see me perform, and it felt wonderful to see them in person after a long time, and show them what I had been working so hard to put together. After I got to my dorm at about 11 p.m., I passed out almost immediately, which makes sense after all we did.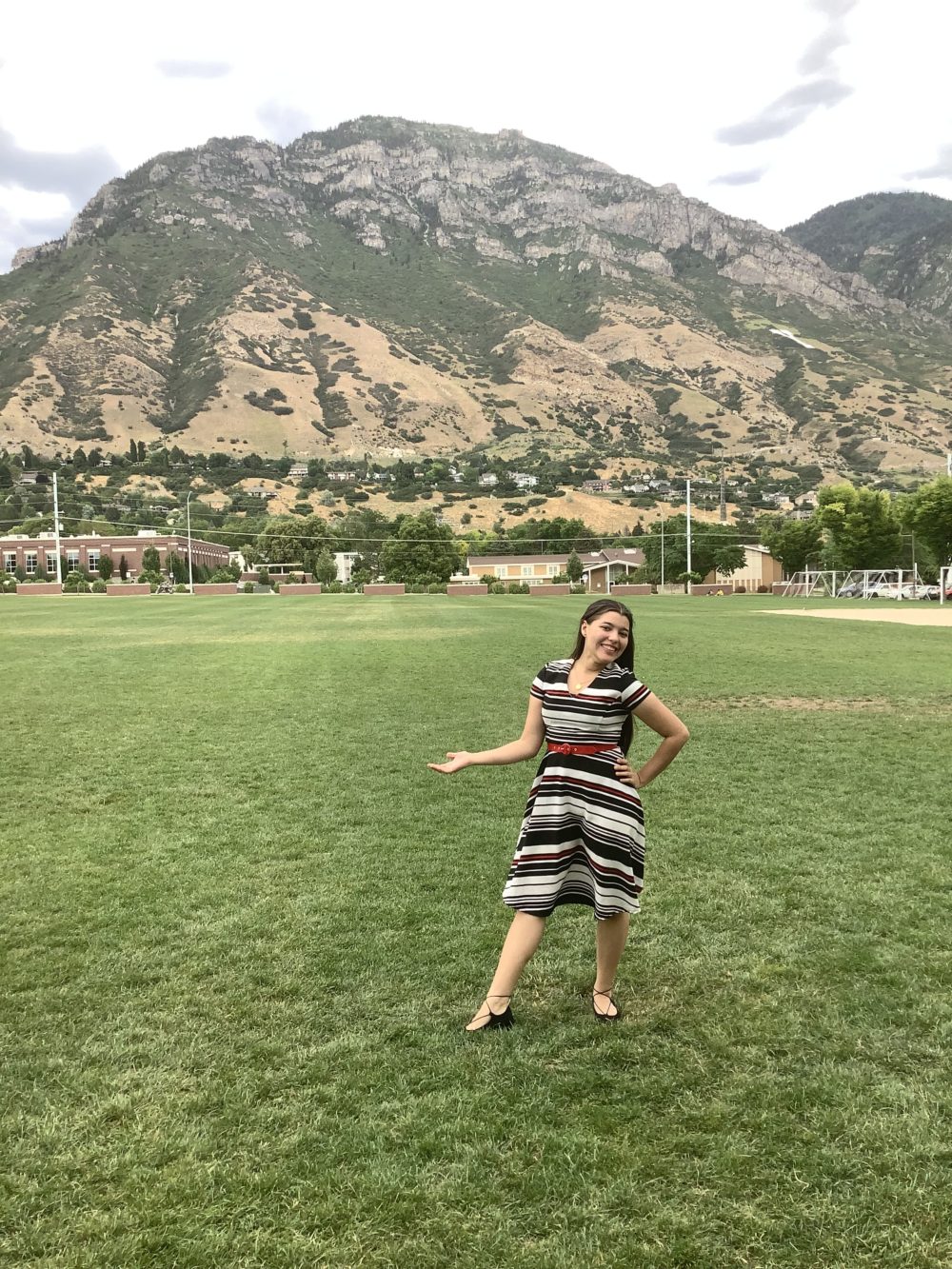 The only thing I'm certain of is life's uncertainty, but I know that things will be okay. I've been working on, and will continue to work on, letting go of control and learning to let things be. I definitely need that lesson now, with milestones like high school graduation, standardized tests, college applications, and becoming a big sister (again) coming up.
Like John Lennon says, "Everything will be okay in the end. If it's not okay, it's not the yet. And I'm accepting that with gratitude and a clearer perspective. I can control my own actions, but not life, and that is enough!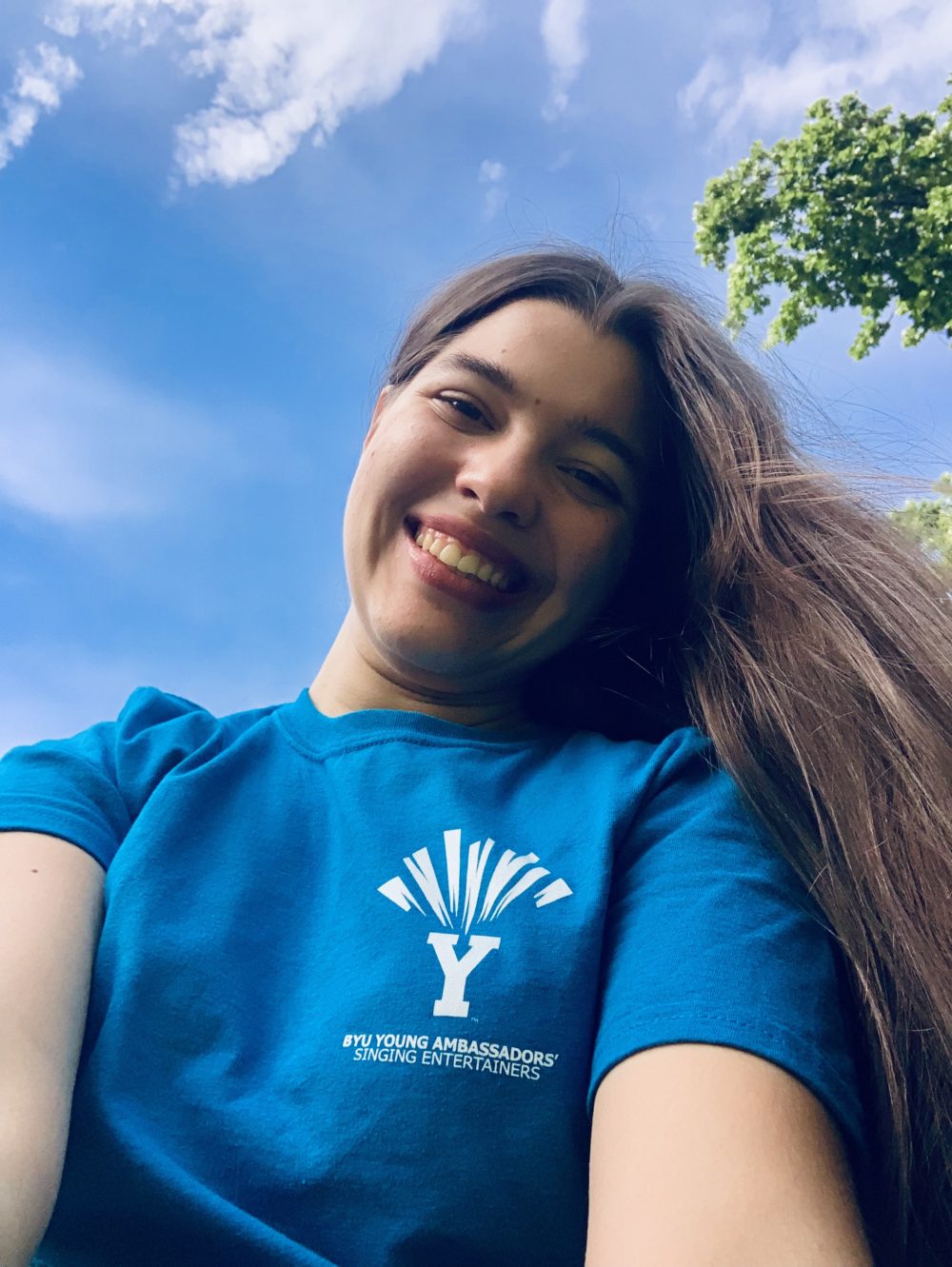 I definitely learned a lot during YASE. I laughed a lot, cried a lot, sweat A LOT, and shared wonderful memories. There are so many things that do not even fit on this blog post, but I'll give a little summary with an 'honorable mentions' list below:
Falling asleep on the floor during dance class (yep, we were that tired, and it wasn't just me who did this xD)
Our fireside (it's like a mini spiritual meeting, with uplifting messages), in which I bawled like a child
Uh, food (veggie burgers, fries, and VEGAN chocolate milk, need I say any more?)
AirDropping random memes to people, and receiving them
Our fun dance, where we were thrown to the early 2000s with the playlist
Singing random Broadway songs while walking
Getting fitted for costumes
Watching Cinderella the Musical (it was stunning)
Getting to know all the counselors
Why is it that the best things end so quickly?! But hey, now I get to apply everything I've learned and get out there to perform and make a difference in all the ways I do. I'll remember YASE forever and I can't wait to go next year (YEAH, 2020!!!)
[elisha]