Spring has Sprung! Why We Love The Dallas Arboretum
Hi, readers! We are Elisha and Elyssa, from WhollyART. We have decided to do a joint blog about the coming spring and our visit to the Dallas Arboretum. Here it goes!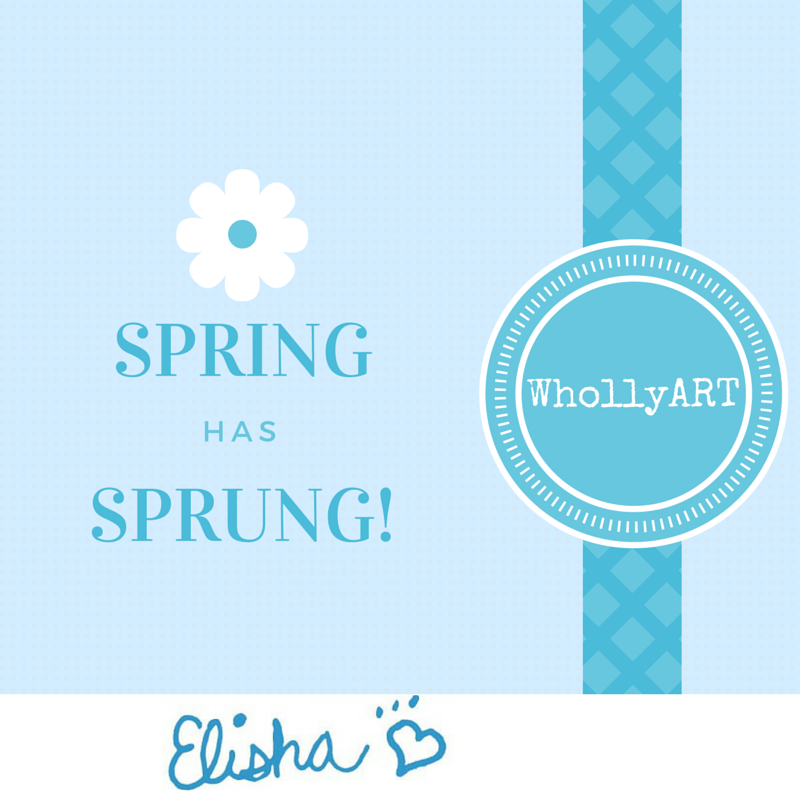 Elyssa: I am so excited for my favorite season, (besides summer), SPRING! Around Dallas and Irving, there are so many flowers and trees blooming. Our birds have started returning, and so has our warm weather. LOL :) I can't wait for the color and life to come back to Dallas! (Of course, seeing the snow was nice, too.)
I will be posting about some of my favorite spring activities soon, as well, so please stay tuned!
Elisha: I truly love this time of year, because it is time to celebrate the coming of Spring! I love how it symbolizes change, brightness, and happiness in life, just like New Years, only it lasts a whole season, not just a day.
[Tweet "It's time to #celebrate the coming of #spring! Spring has #Sprung #WhollyART @DallasArboretum"]
I am so excited to start getting warmed up, and being able to go outside, eventually without the need of a thick winter coat. I'm ready to put all my coats and scarves back in the winter closet and swap it with sunglasses, and a bathingsuit!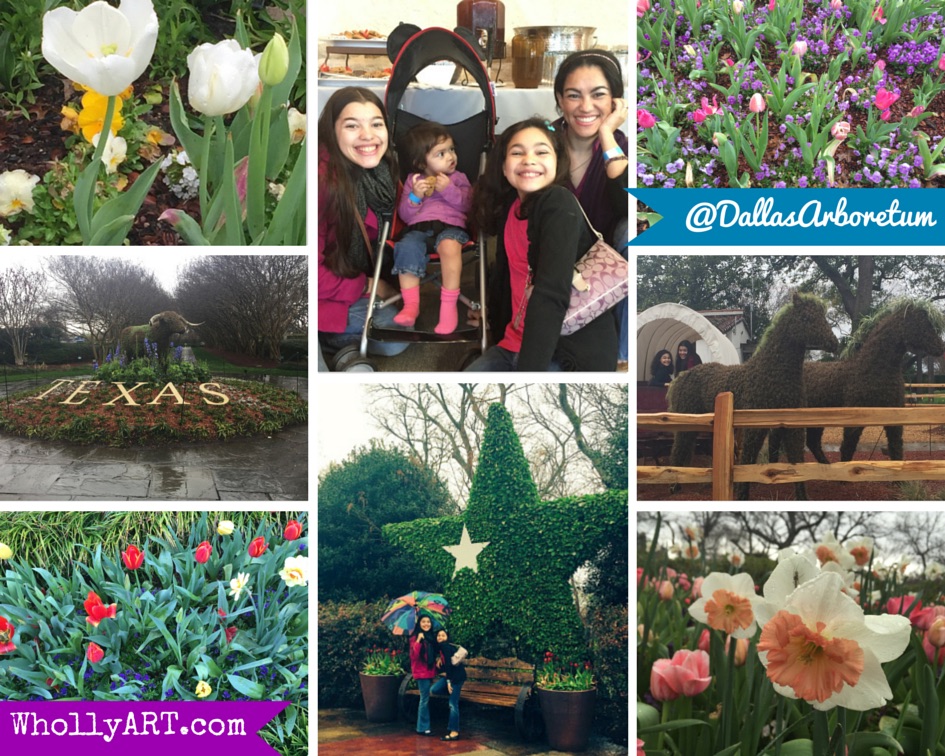 Elyssa: Since our mom is part of the Dallas Single Mom Media group, we all had the wonderful chance to go to the Dallas Arboretum for the first time ever, which was quite a treat! It was a perfect chance to celebrate the beginning of spring, and enjoy the Texas-themed festival, Dallas Blooms. In the Dallas Blooms festival at the Dallas Arboretum, I saw some topiaries (statues made of plants) in the form of horses pulling a wagon, a long horn with bluebells, and much more, (including a star that is supposed to bloom into red, white, and blue soon.) We saw thousands of beautiful tulips, pansies, daffodills, hyacinths, and violas.
We loved going to the Children's Adventure Garden, where we learned about animals, plants, water, wind, and habitats! We had so much fun solving nature mysteries, too. It was definetly unforgettable.
Elisha:  The Children's Adventure Garden had to be my most favorite place in The Dallas Arboretum. Most of the flowers were closed, and I learned that the wonderful snowy weather we had acted like a thick blanket on all the plants and flower bulbs, protecting and preserving them, and when the sun comes out, almost all the flowers respond immediately by blooming and opening up, which means more bees, hummingbirds, and butterflies around!
I also learned that tulips, of all flowers, are early, middle, and late bloomers, like all of us, which ties perfectly into self-esteem. Sometimes it takes some time for us to emerge, gain our confidence, know our strengths, what we love, our talents, and that's ok. It doesn't matter, sometimes we find it when we least expect it. We are all caterpillars waiting to form a chrysalis to turn into butterflies!
[Tweet "We are all #caterpillars waiting to turn into #butterflies #Elishaquote @DallasArboretum"]
Elisha and Elyssa: Nature truly is a blessing that God has put before us, so please make sure that you take care of it, and appreciate it all you can. We hope you also have the pleasant opportunity to learn, and have fun at The Dallas Arboretum.
P.S. You can see our fun and beautiful experience at The Dallas Arboretum below on this video (: [Tweet "Check out @WhollyART's #video about the @DallasArboretum in bloom! https://youtu.be/LAE3L6o_c_M"]
[elisha][elyssa]