How to Tour in Sandusky and Have A Thrilling Time!
Happy October, friends!
About a month ago, we traveled to Sandusky, Ohio for the second year in a row, for one our favorite blogging conferences: BloggyCon! 
Elyssa and I were able to speak again this year, with our brand new topic of Keeping Teens Safe in the Changing World of Technology. It was great!
And besides all the friends we met and made, and the wonderful speakers, we got there a day earlier do Elyssa and I could go on a tour. Yes, it was the first tour we've been on without mom, but it was SO much fun. Hopefully you'll learn a bit about how to tour in Sandusky like a local and have a thrilling time at Cedar Point!
Hands-down, my favorite part was the Sandusky Segwave tour/ride. We rode segways through downtown Sandusky, with our friendly guide Jim to lead us.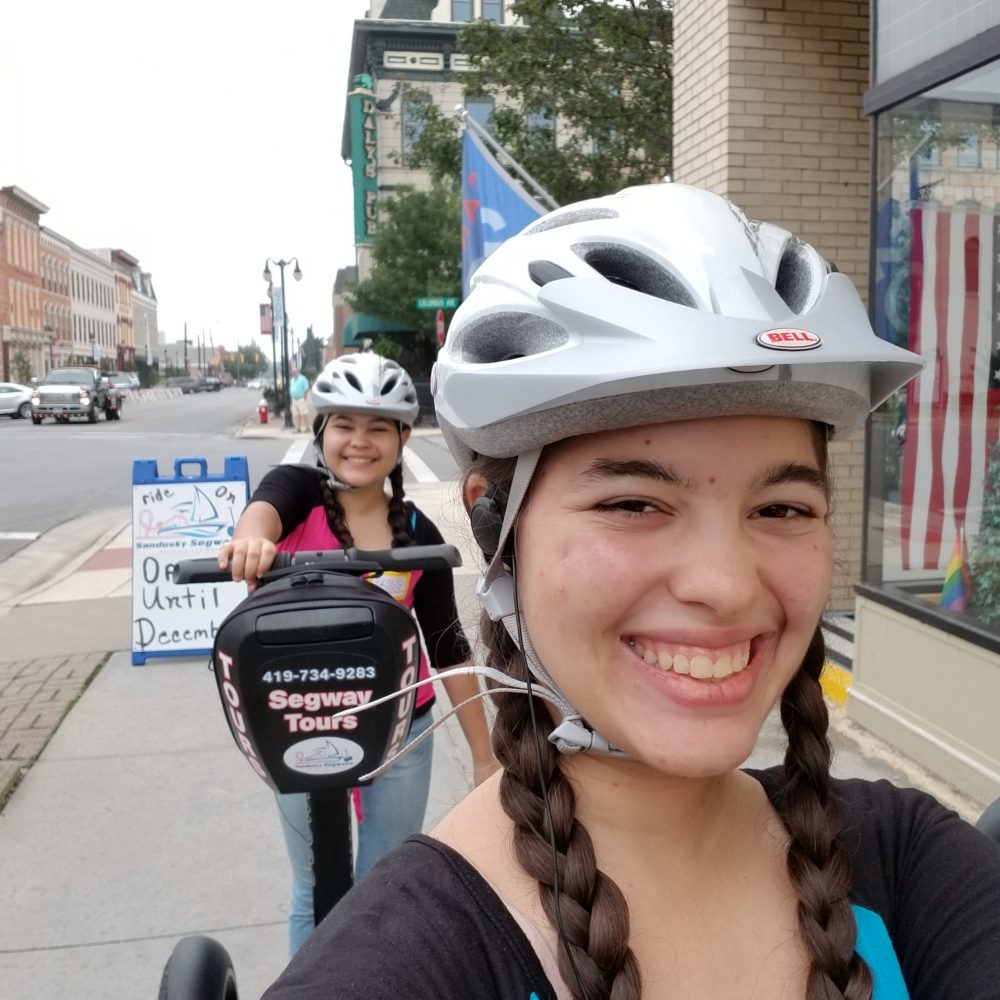 I was a little intimidated in learning how to control the segway, because of the lack of body support and how you're mostly unprotected on it. But, we learned that it's all about balance!
It's simple: you lean forward to go forward, lean back to go backwards, and stand straight and put weight on your heels to stop. Of course, it's one thing to be taught and it's another thing entirely to do it yourself! But, I got the hang of it in no time and was soon spinning and speeding like a pro.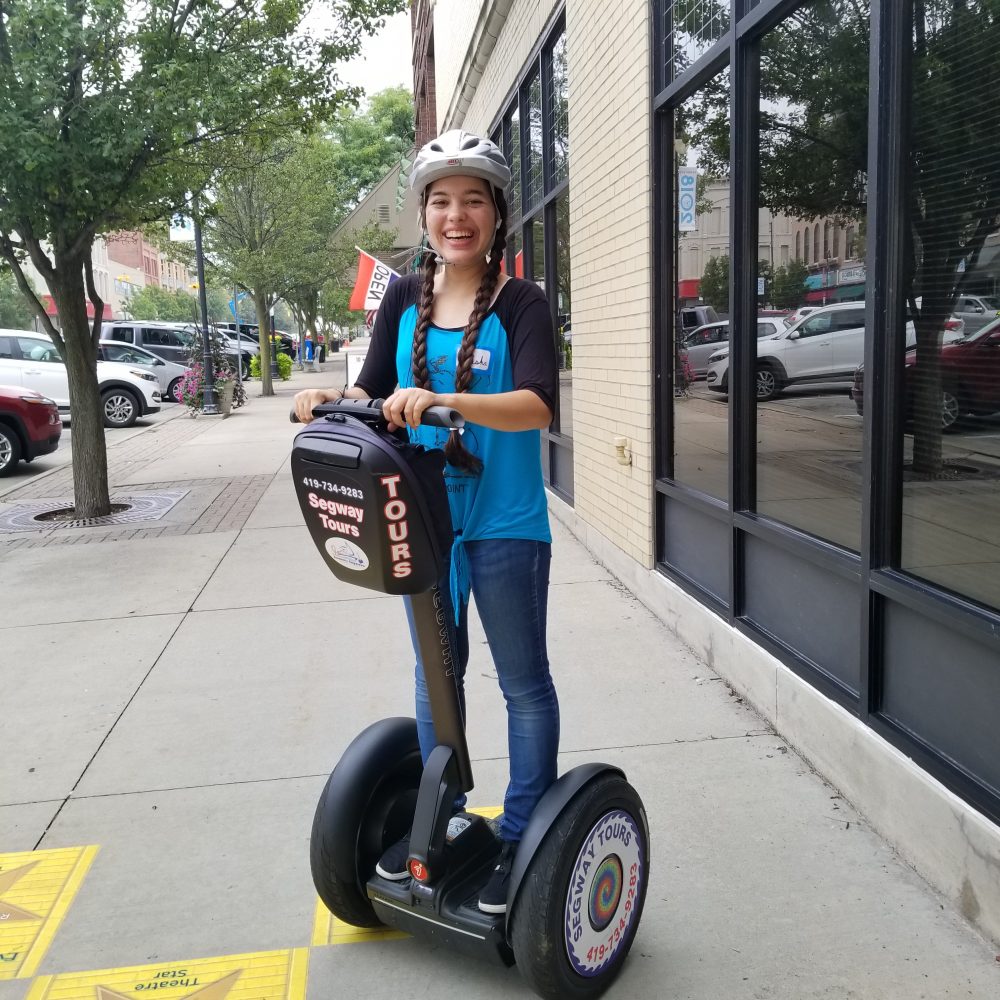 I also love their tagline, "Be 'shore' and wave!" Locals and tourists are encouraged to wave to Jim as he does a segway tour with his "ducklings" (as he likes to call us, since we all trail behind him.) We waved to a lot of people!
We learned many interesting facts of Sandusky in different historical sites. We visited the Cholera Cemetery, and learned about the cholera epidemic that took hundreds of lives in 1849. 
The fresh breeze as we cruised by the Sandusky docks and harbor was magnificent! We learned that from the bay, Canadian territory starts just 50 miles out. You could hop on a boat to Canada if you wanted to! (Oooo, tempting LOL)
I snagged a great picture of the First Federal Savings of Lorain Clock. Yes, it IS a real clock, and they change the date every single day! How cool is that?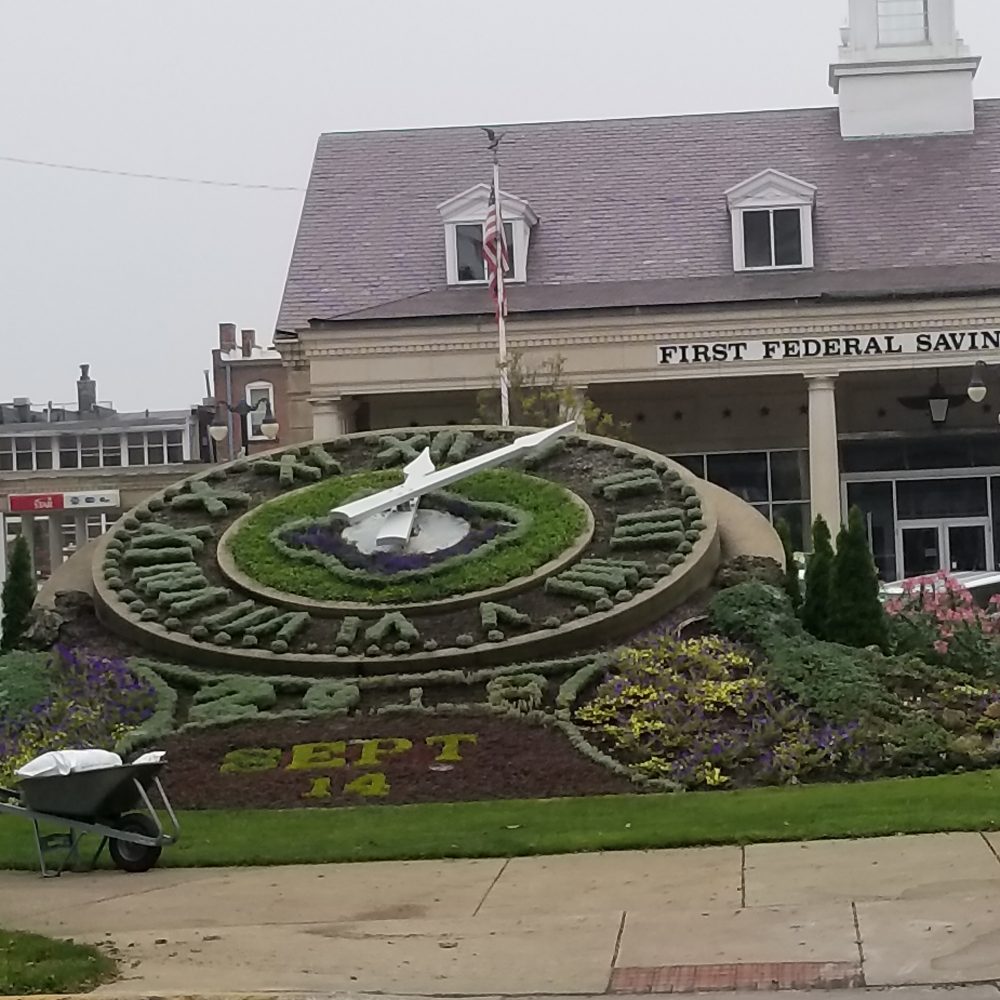 We also spent some time at the official Boy With the Boot fountain. This small statue of a boy holding a broken boot is the official symbol of Sandusky and many other cities in Ohio. We're not sure why, but he sure is adorable!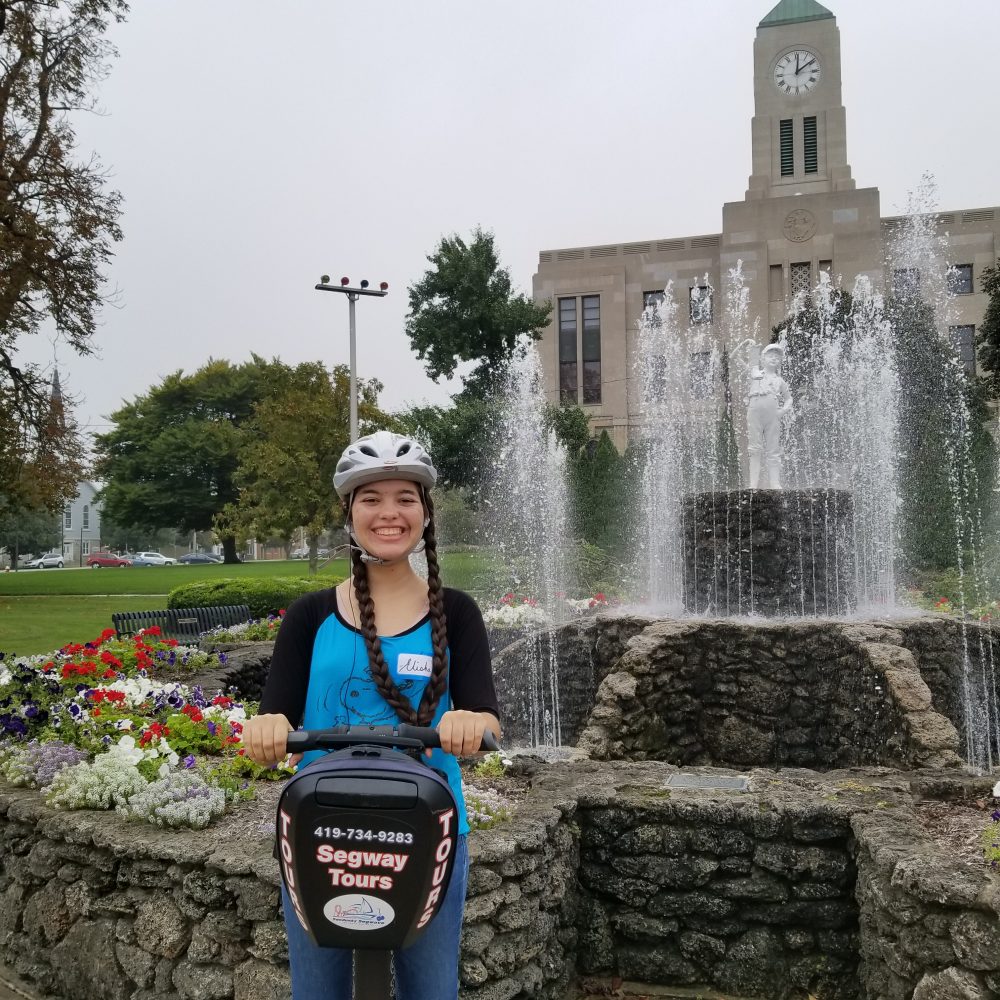 Sandusky is rich in Underground Railroad history, too. Many homes in Sandusky and other parts of Erie County were stations on the Underground Railroad before and during the civil war. Residents provided food, shelter, clothing and transportation for slaves to flee to Canada. Sandusky is so well known for this, in fact, that Harriet Beecher Stowe used it as the gate to freedom for the run-away slaves in her book, "Uncle Tom's Cabin" (which I read a few years ago for a school assignment!).
Another great highlight of the tour was the historical Merry-Go-Round Museum. We saw timeless carousel horse pieces, as well as old ones we didn't even know existed! And, who doesn't love a fun carousel ride?! We loved it!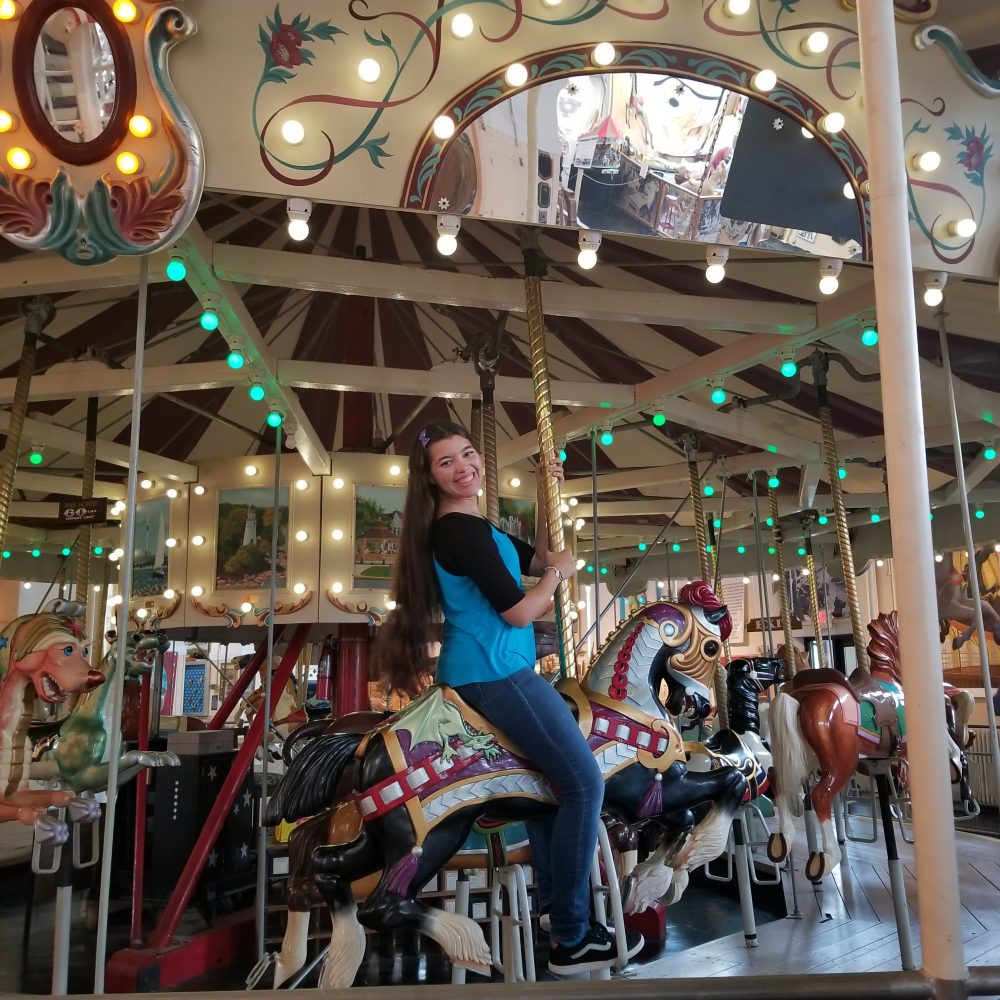 After lunch, at the very end of our tour, we visited Ghostly Manor, our first (and honestly, probably last) haunted house experience. Elyssa and I were screaming. A lot. It was too much… but surprisingly fun in a weird way? Ghostly Manor also offers black light mini golf, an XD theater, indoor roller skating, bounce houses, and an indoor playground for littles. We'll have to go back to take Eliana!
And if that wasn't cool enough, the rest of our free time in the weekend was spent at Cedar Point. It's one of the best amusement parks I've gone to, with unarguably the best and most intense roller coasters. It was perfect to celebrate our birthdays!
Our mom, who is not a fan of rides in any way or capacity, graciously watched bags all day long and waited for us patiently. She always averted her eyes and ears so as not to hear the constant screaming from our fellow roller coaster enthusiasts. She shakes her head as we tell her how awesome the ride was and all the stats.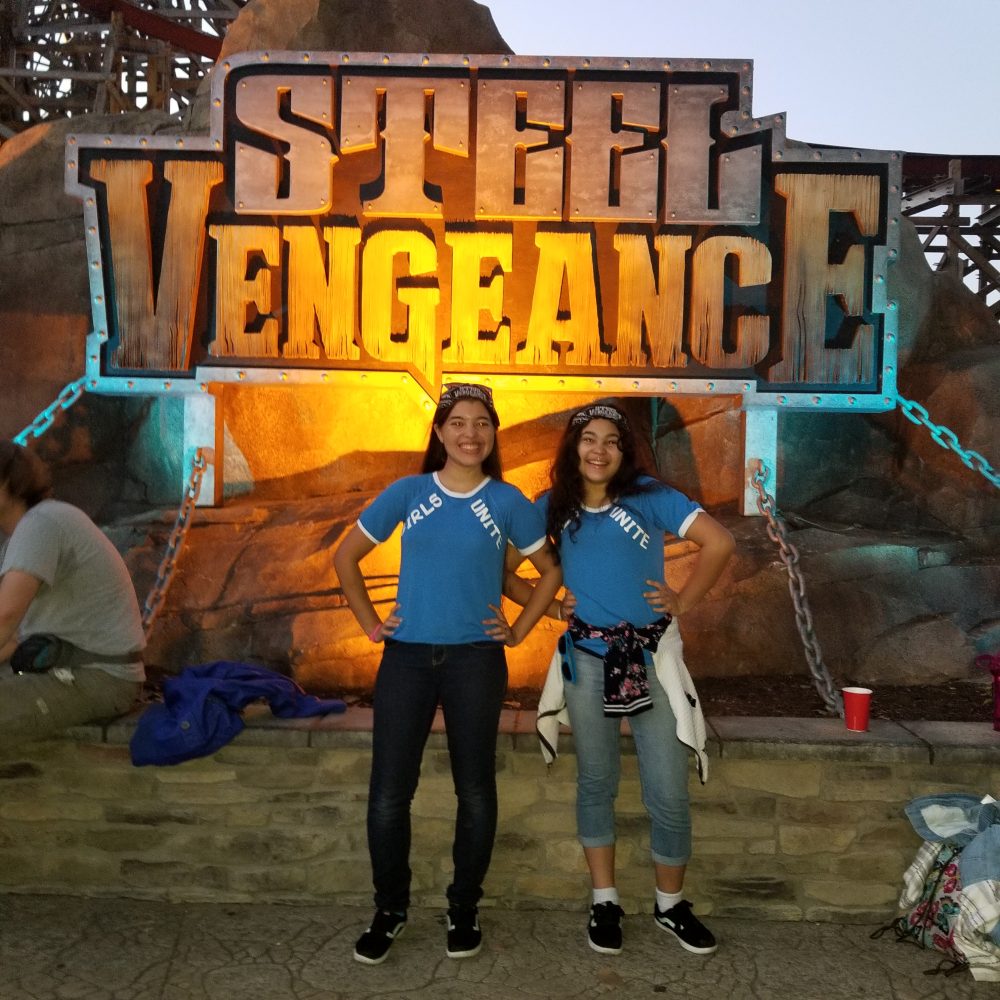 The best ride, now dubbed my favorite roller coaster of all time, is the new Steel Vengeance. It's the first in its own category of roller coasters: the hyper-hybrid, and it broke 10 world records:
1. World's tallest hybrid roller coaster (205 feet tall)
2. World's fastest hybrid roller coaster (74 miles per hour)
3. World's steepest drop on a hybrid roller coaster (90 degrees)
4. World's longest drop on a hybrid roller coaster (200 feet)
5. World's longest hybrid roller coaster (5,740 feet)
6. Most inversions on a hybrid roller coaster (4)
7. Fastest airtime hill on a hybrid roller coaster (73 mph)
8. Most airtime on a hybrid roller coaster (27.2 seconds)
9. Most airtime on any roller coaster (27.2 seconds)
10. World's first "hyper-hybrid" roller coaster
In addition to all that craziness, the wait time was insane. We stood in line for over an hour, but it was worth it to go on this legendary coaster. Elyssa and I loved all the signs along the line, because they told a story about an old frontier town and mine, and its sketchy inhabitants. 
Here are a few more highlights that you must go on in Cedar Point:
Valravn
Rouragou
Iron Dragon
Gatekeeper
Magnum XL
Raptor
Corkscrew  
Windseeker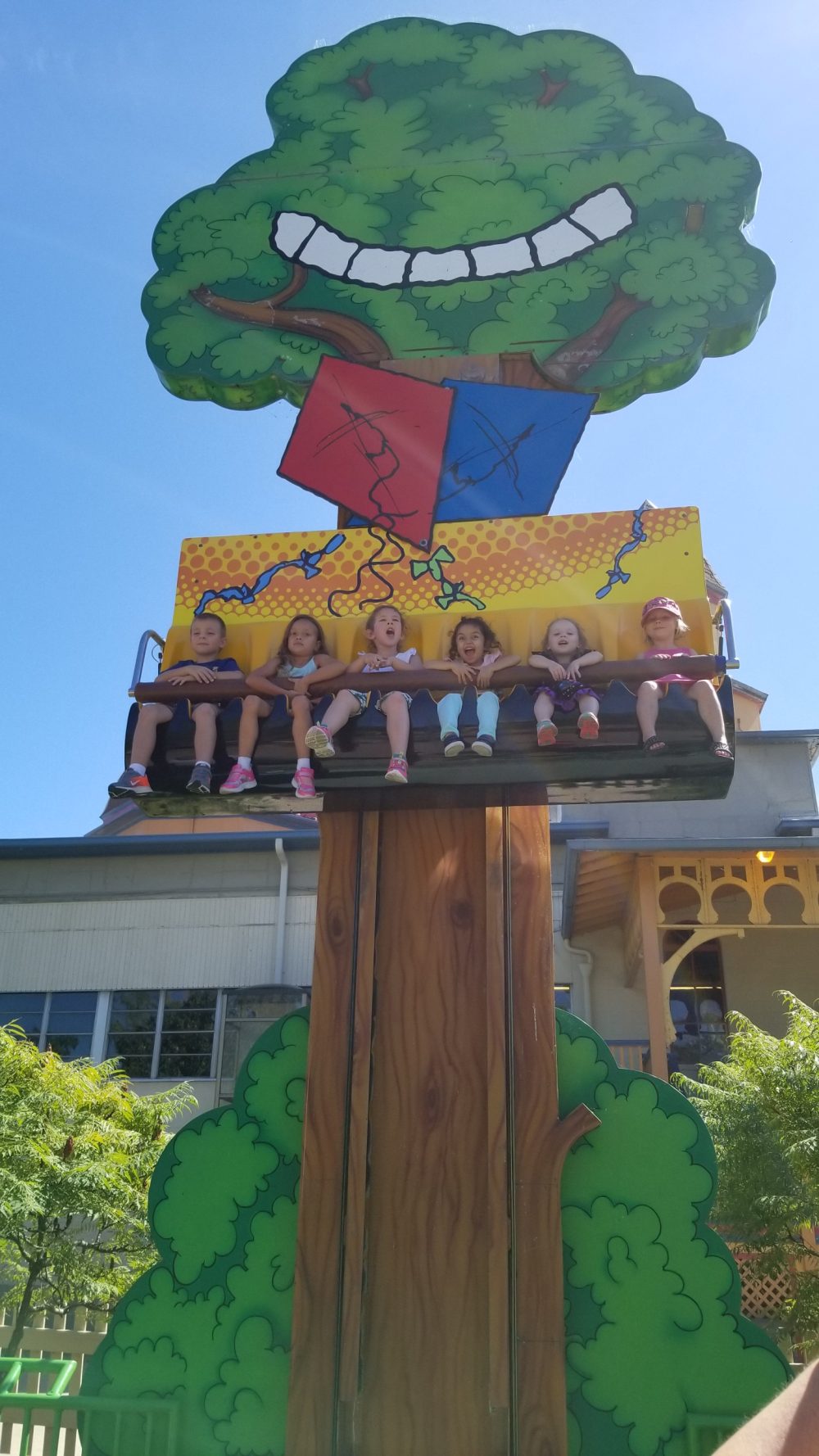 Not to mention the amazing Peanuts activities for little ones! Eliana had a blast on the mini her-sized rides. And they had "Scaraoke" too. Eliana sang How Far I'll Go from Moana, and Elyssa and I sang Love Is An Open Door from Frozen. 
Kite-Eating tree ride
Eagles of lake erie 
Flying Ace Balloon Race
Woodstock Express
The Great Pumpkin parade
Scaraoke
Obstacle course
At the end of the day, we were positively exhausted and hungry. We found the greatest food truck, offering traditional Caribbean food. 
Empanadas and More had a delicious vegan Spinnocoli (spinach and broccoli) empanada, and we had tostones, yellow rice with beans, and salad. 
I had a chat with the owner, Will, who is Cuban, and I was impressed by his dedication to people's happiness with their food. 
He said that he didn't just want vegans to have an option, he wants us to love and enjoy it. And guess what? These vegans give it 5 stars! The food hit the spot and was perfect for a busy day at the park. Vegan or not, we recommend you check them out on your trip to Cedar Point.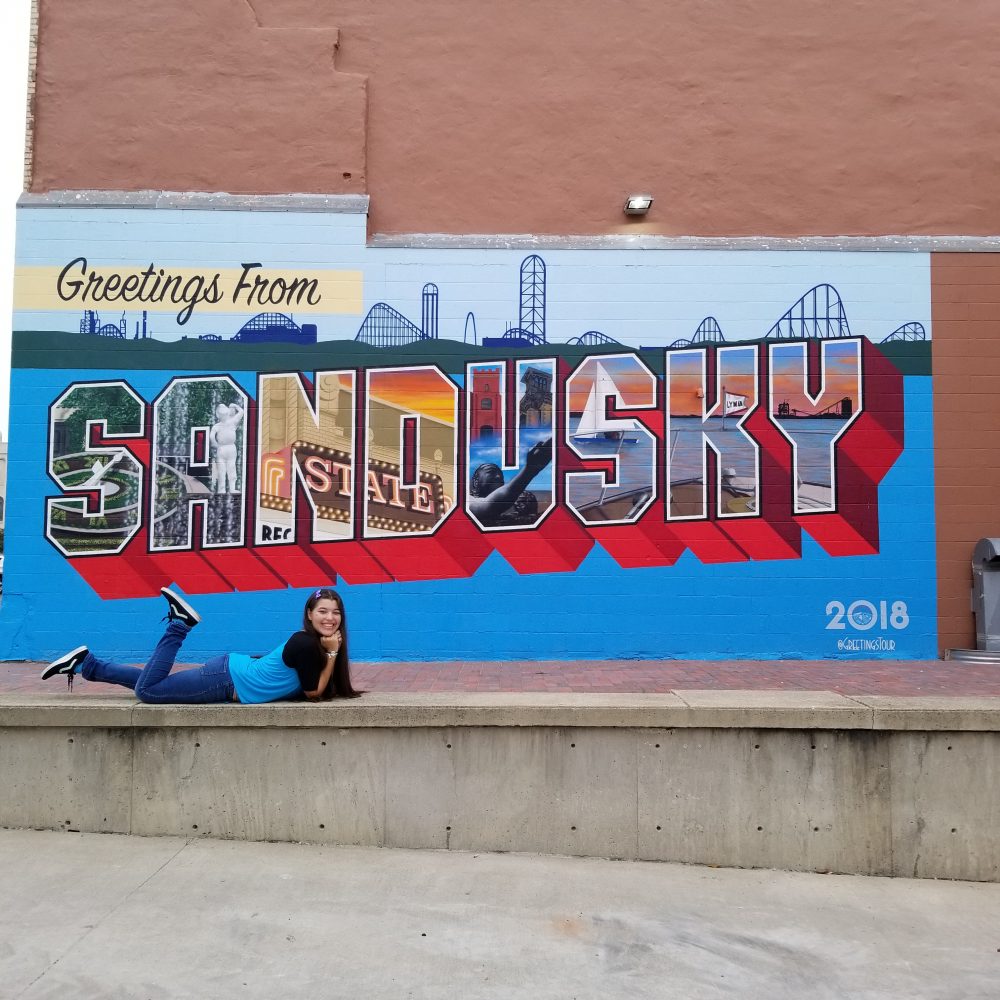 All in all, it was a great trip. Nothing compares to some good family time, and hanging out with old and new friends. 
Have you ever been to Sandusky or Cedar Point? Make sure to tell me what your favorite attraction is. I can't wait to read your thoughts!
[elisha]