Can Teenagers Really Have Fun at Walt Disney World®?

We just got back from our magical vacation as part of the #DisneySMMC (Disney Social Media Moms Celebration) my mom was invited to. We had such an amazing time going back to our home away from home, Walt Disney World®, the "most magical place on Earth."
As a part of #DisneySMMC we were able to see Disney behind-the-scenes and get a sneak peek at what Disney Parks is working on. We loved meeting fellow teens of mom bloggers and staying on the Disney Dream cruise ship, part of the Disney Cruise Line fleet, (which I will post about soon!) Thank you, mom, for taking us with you! 
We have had Disney as a permanent part of our lives since we were born. If Disney was an ethnicity it would be ours LOL. We've experienced the fireworks, the rides, and the wonder of meeting our favorite characters since we were very little, and I'm very grateful to my mom for providing us with those once in a lifetime experiences and opportunities.
As we've grown older, we've still stayed kids at heart and enjoyed going back to Magic Kingdom, Animal Kingdom, Epcot, and Hollywood Studios. Don't judge, but I still get teary-eyed seeing the Festival of The Lion King, Cinderella's Kiss Goodnight, and watching all the live shows. What can I say? Born and raised Disney-ian here!
Coming back from our trip, a friend told me they didn't think Disney World could be fun for teens since it seems like a mostly little kid-friendly experience. While there is so much to do in Disney that is for littler kids, teenagers really CAN have fun at Walt Disney World®, and there is way more than you can imagine that is fun for the older kids, who may not be into posing with princesses and watching parades anymore (though Elyssa and I totally are).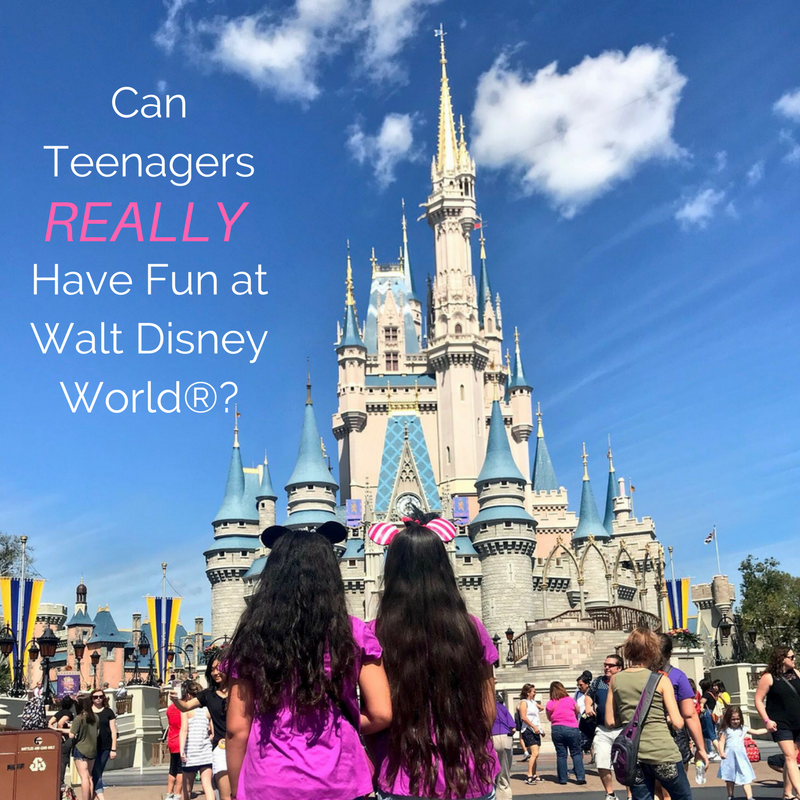 My sister and I always find something new to do, and Disney never disappoints with the variety of attractions, rides, and activities you can find that are tailored for the not-so-young princesses and pirates.
I think this trip to Disney was one of my favorites because we had a more fast-paced, thrilling experience, and our interests have changed a bit since we last came. We were able to experience classic rides, and add some new rides that have been added to our bucket of favorites.
Of course, most of the favorites are not for our mom, and she is more than happy to stay on the ground while we go on roller coasters! She is not really a fast ride fan. (I'm trying to coax her into it, though, and she did "hero UP" for the Guardians of the Galaxy ride in Disneyland, so who knows? Maybe I'll convert her LOL.)
I've compiled a list of the top 20 things teens must do at Walt Disney World®. And, these aren't just for teens, moms and dads can be part of the fun too!:
Space Mountain – Magic Kingdom, I love this ride because it's a roller coaster with dips, sharp turns, and high velocity, in the dark! We've been on this ride 3 or 4 times, and it never gets old. The first time was in Disneyland, but we love the Disney World one even more. 
Splash Mountain – Magic Kingdom, this I'd say is my MOST favorite, especially for a hot day in Florida. The animatronics/story side of the ride is cute, as well as the dark element, but the 5 story drop is the best, especially when you sit in the front and get soaked! I remember a few years ago we (somehow) convinced our mom to ride it with us, because we didn't remember how high the drop actually was… keep in mind how she is not a fan of heights. The resulting picture has been hilarious to us ever since LOL. I recall her saying she would never set foot in that ride ever again.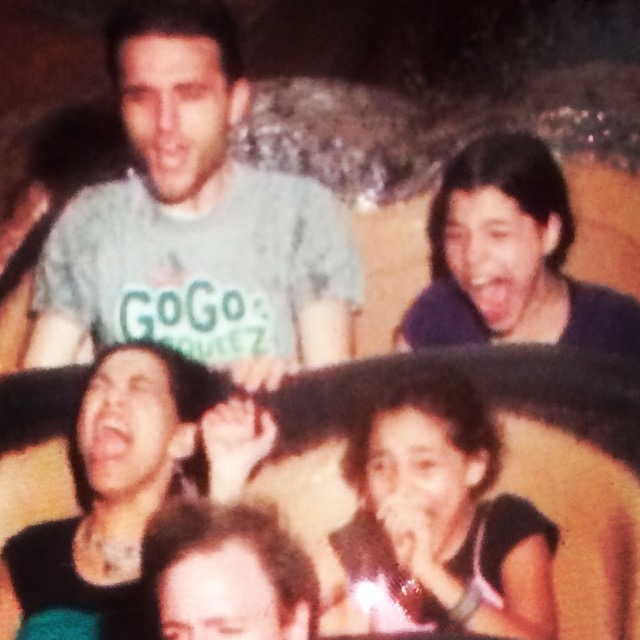 Big Thunder Mountain Railroad – Magic Kingdom, I love this ride because of the theme, going on a train into a mining shaft, and the special effects of explosions are cool while you are experiencing the fun drops.
Mad Tea Party – Magic Kingdom, I have to admit, it never gets old to spin in a teacup at Mad Tea Party, especially how you can control your speed with the wheel in the middle of the teacup. Elyssa and I always want to go super fast!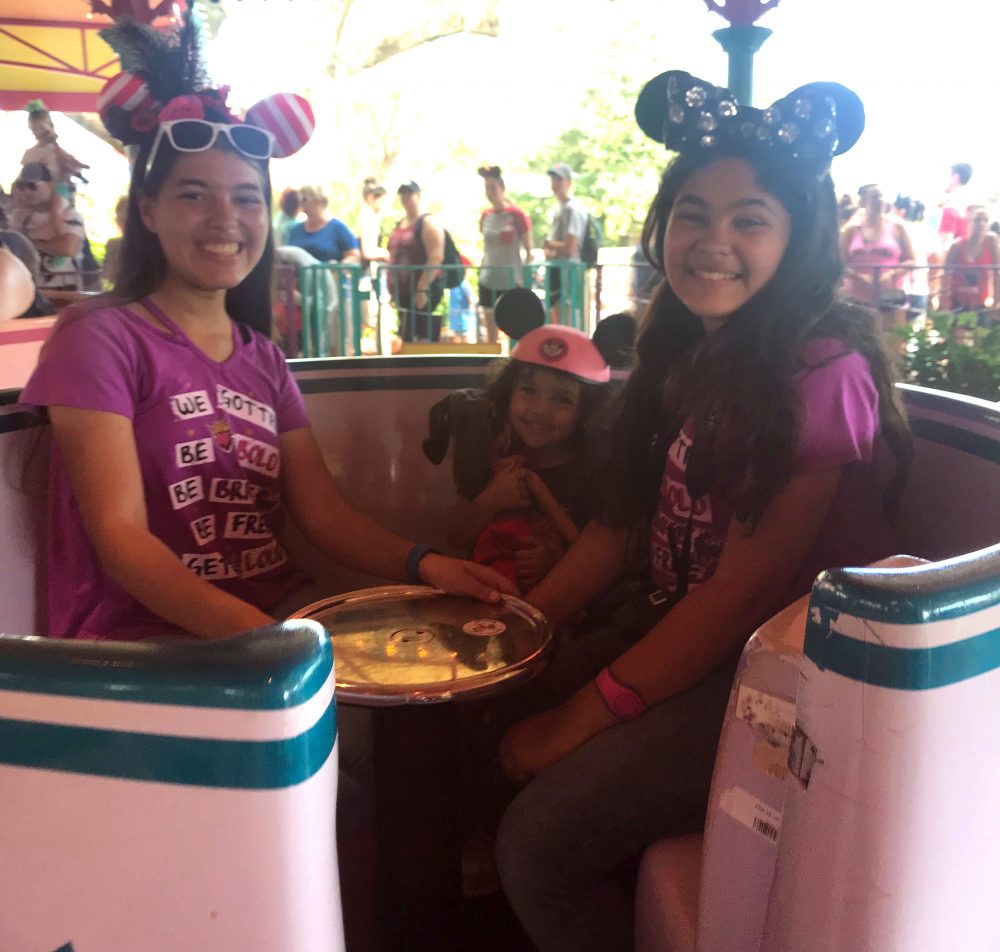 Pirates of the Caribbean – Magic Kingdom, another classic, the spooky theme of this ride is 10/10. I love the humor, pirate "artifacts", and seeing Captain Jack Sparrow on this ride.
It's a Small World – Magic Kingdom, ok, ok, I put this one in here as a family favorite. The song has the world record for the most played song, being played almost 50 million times! I love the dolls from different countries, though, and the message is so timeless and true. We went on it this time with the Webb family, who are our dear friends, and we had lots of fun.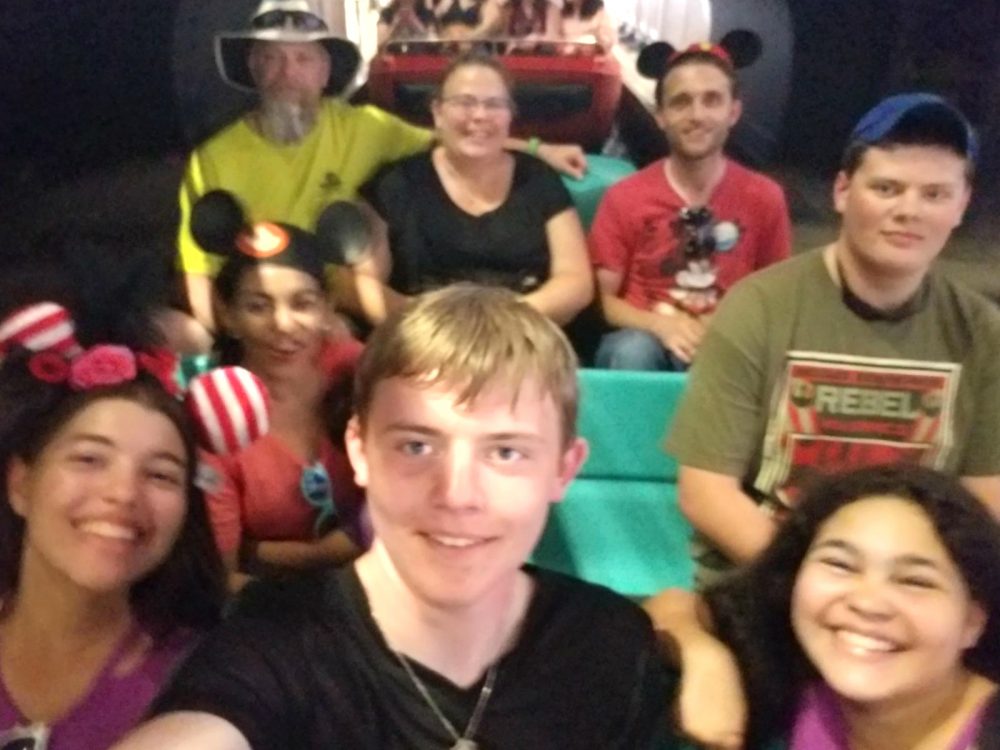 Seven Dwarfs Mine Train – Magic Kingdom, the animatronics on this ride are awesome, especially how it brings our favorite 7 little men to life. I also love the fact how you are in a mining cart for this ride.
Haunted Mansion – Magic Kingdom, this ride isn't really scary, but I love the singing, special effects, and how you are taken through a whole house in a "doom buggy" 999 happy haunts indeed!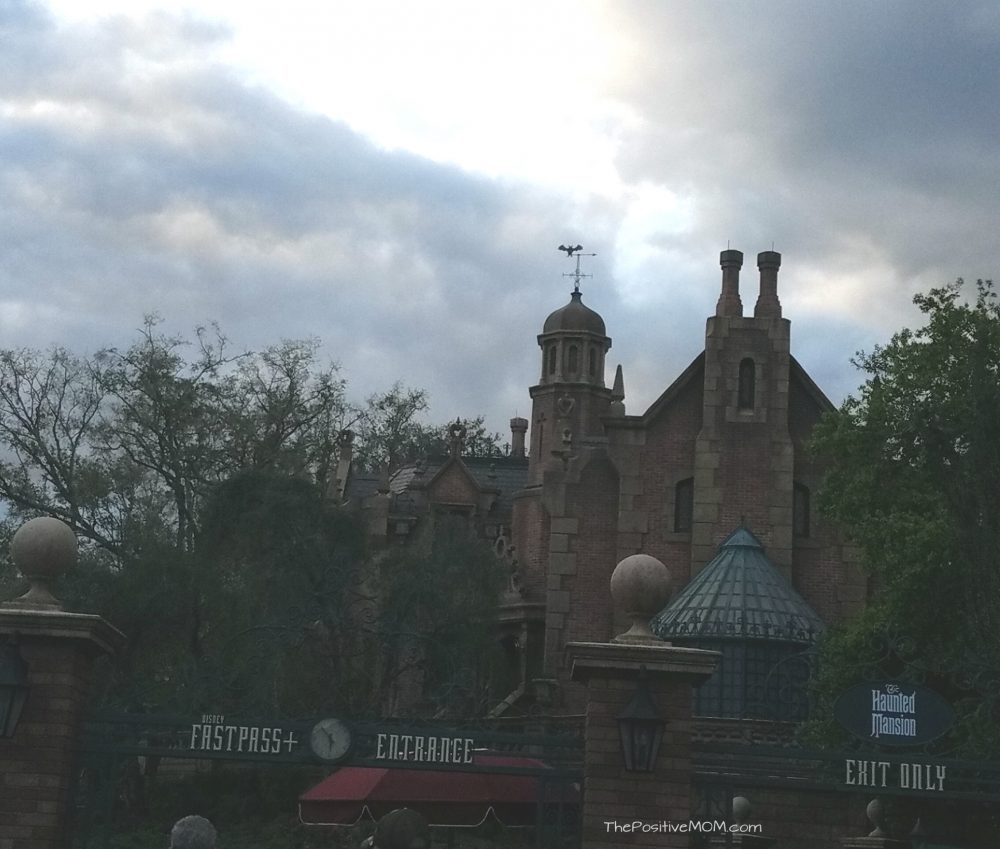 Rock 'N' Roller Coaster – Hollywood Studios, this rollercoaster is awesome! It features a playlist by Aerosmith on the ride, while you go upside down, twist, and twirl in the dark. It's a must-ride!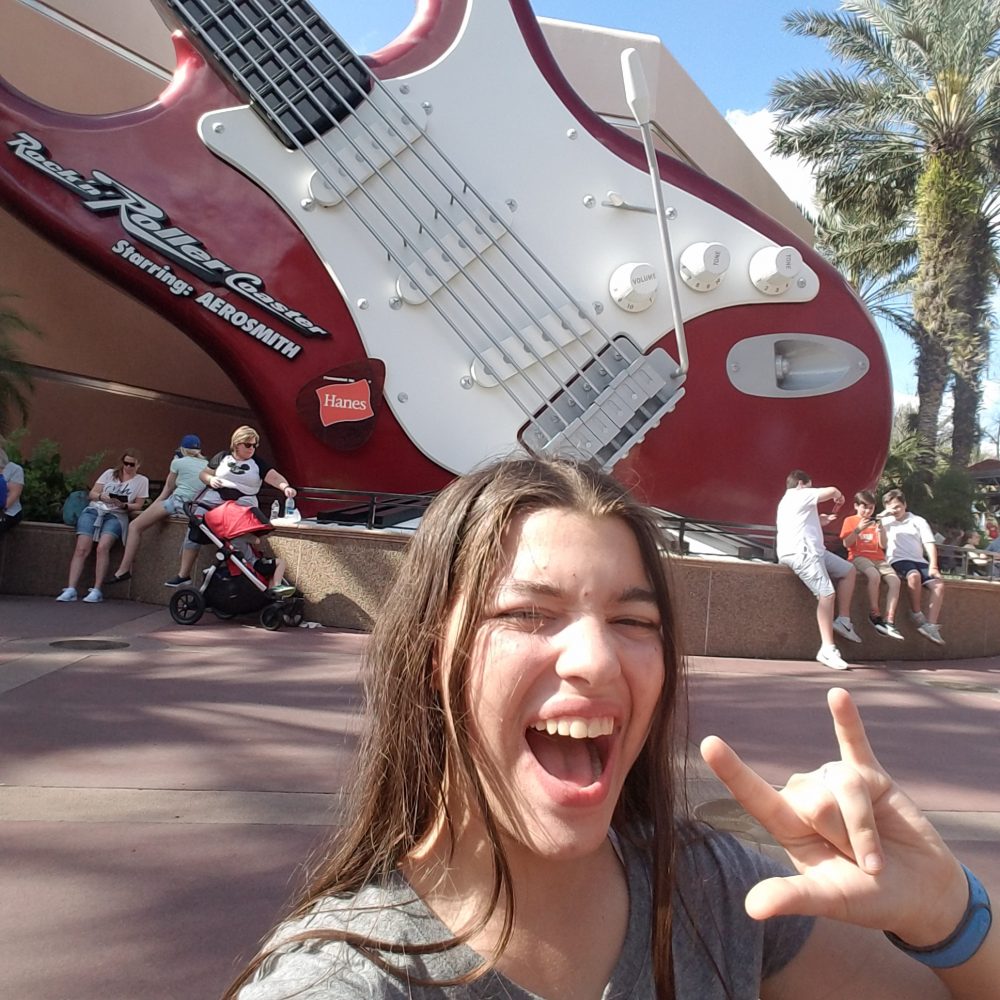 Twilight Zone Tower of Terror – Hollywood Studios, if you haven't been on it, you need to at least once. On our most recent trip, we got to ride it at night and in the day, where you get a bird's-eye view of the whole park before the drop. It's frighteningly terrific! Thank you Kayla, Coby, Amanda, and Cody for making our first time awesome!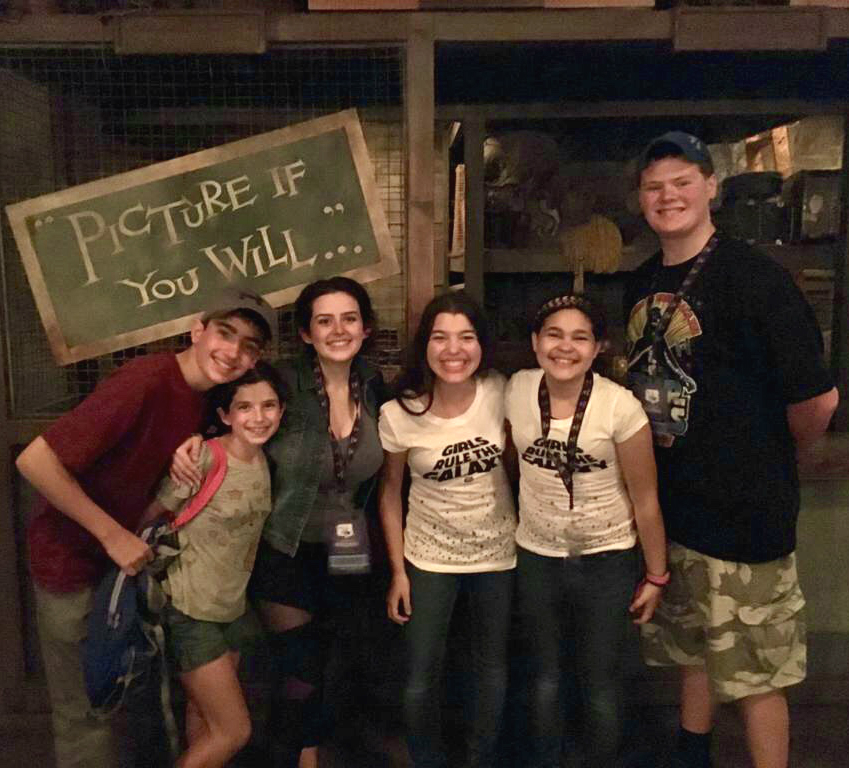 Star Wars: A Galactic Spectacular Fireworks – Hollywood Studios, the fireworks, music, and pyrotechnics leave me legit awestruck whenever we watch this show. For my fellow Jedi teens, you totally need to go see this show. We've seen it twice, and both times we were in VIP viewing areas, which helped with the crowds of people waiting for the awesomeness.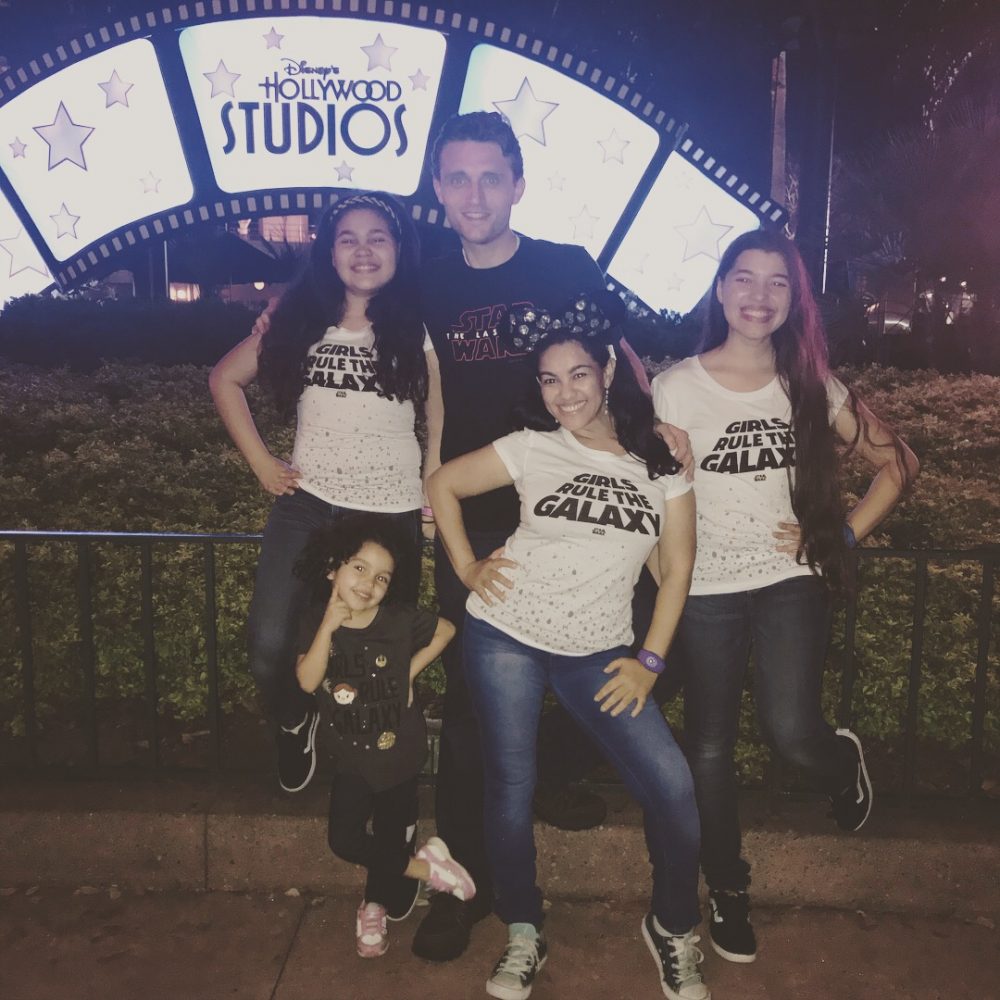 Expedition Everest – Animal Kingdom, is unique in the fact that you keep climbing upwards in this coaster on Mt. Everest, and at the end, you go backward super fast. It's shocking and thrilling!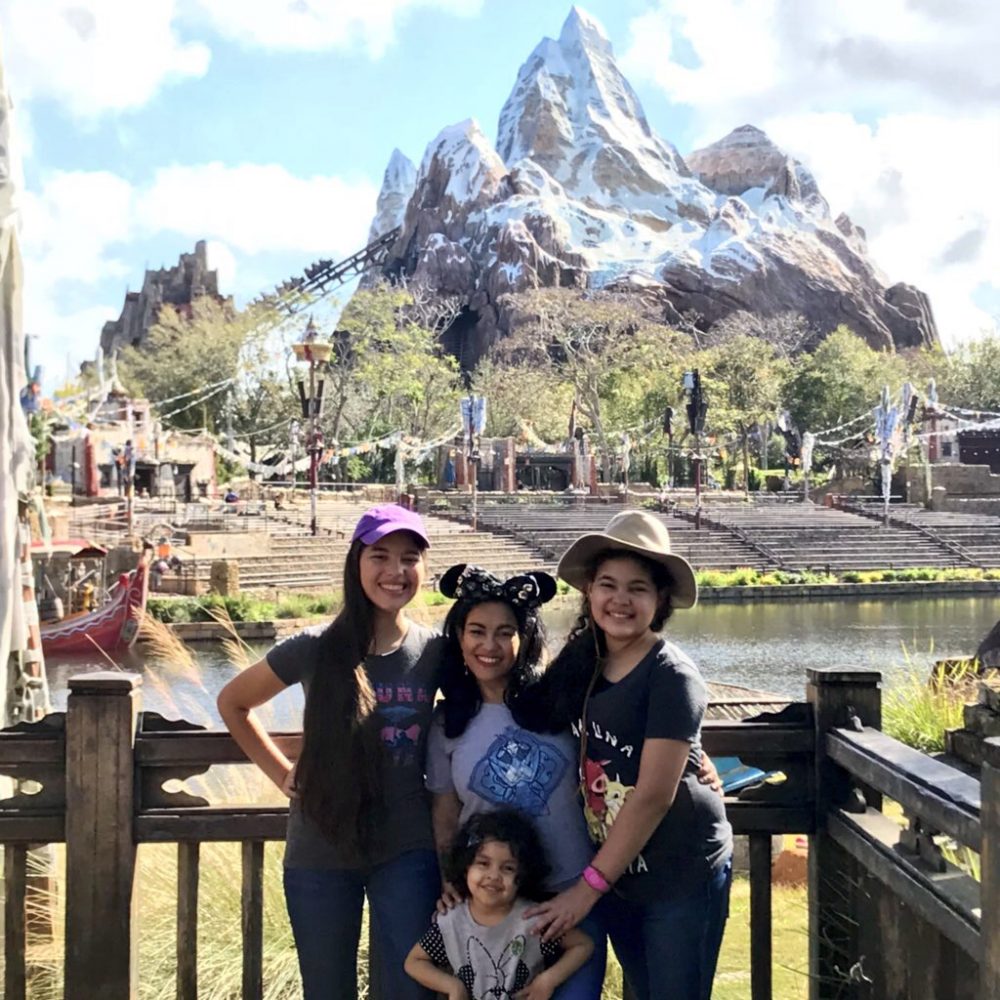 Kilimanjaro Safari – Animal Kingdom, is especially for the animal-loving teen (Elyssa!) You get to see animals in natural enclosures, and be a part of the circle of life (pun intended LOL.)
Kali River Rapids – Animal Kingdom – Oh! This is a fun family ride, you get to go under a waterfall, experience drops, and get soaked on this rafting adventure. 
Rivers of Light – Animal Kingdom – Fairly new to Disney World, Rivers of Light is a beautifully immersive show that shows animals, plants, and includes music that talks about the beauty of the living things around us, and to protect our Earth.
Pandora Flight Of Passage – Animal Kingdom, takes you on a journey as you fly on the back of a Banshee as an Avatar, and you actually feel like you are there! I think it is my new favorite ride. We first went to Pandora last year, and it is breathtaking.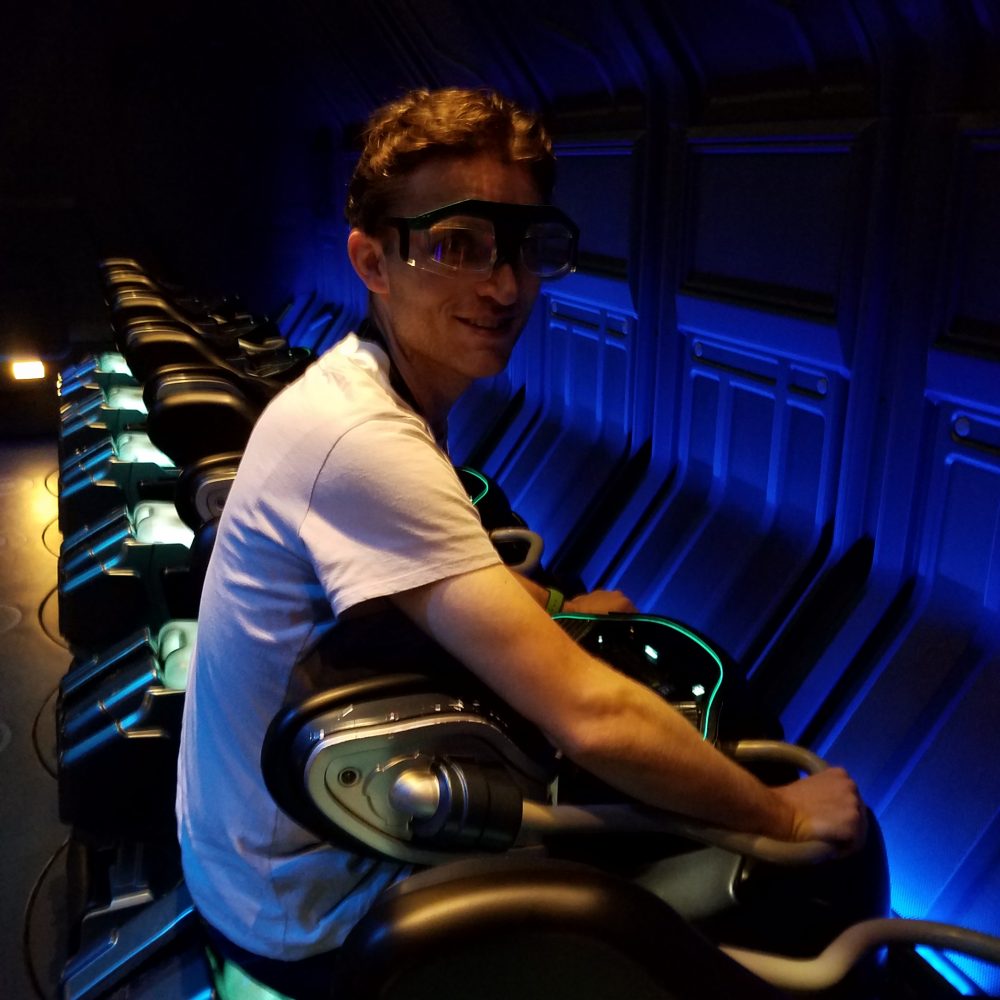 Na'avi River Journey – Animal Kingdom, takes you through the magical rainforest, where you can see unique wildlife and plants from Pandora, and I'm sure the bioluminescence will amaze you too.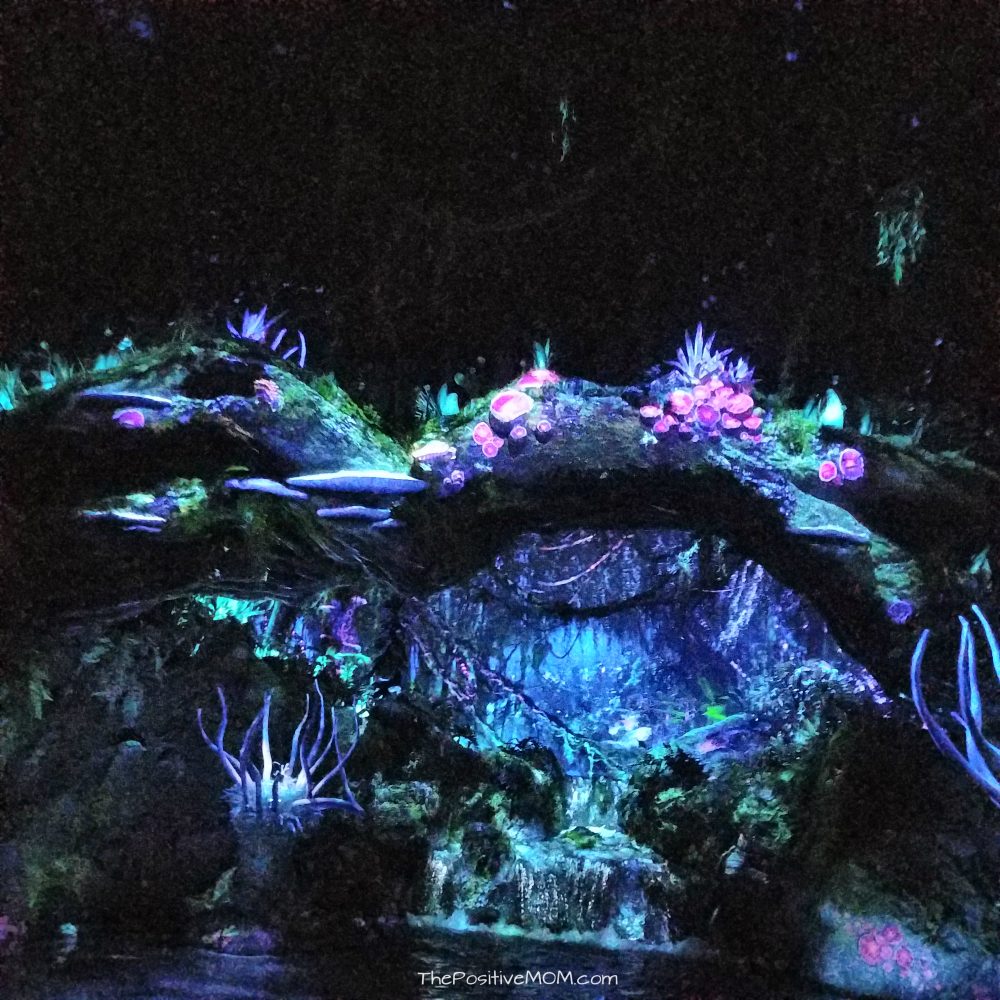 Soarin' – Epcot, gives you a view of a whole new world as you fly in a hang-glider, experiencing the sights, sounds, and smells as you swoop into new countries. Our mom loves this ride and she made sure we went on it, too!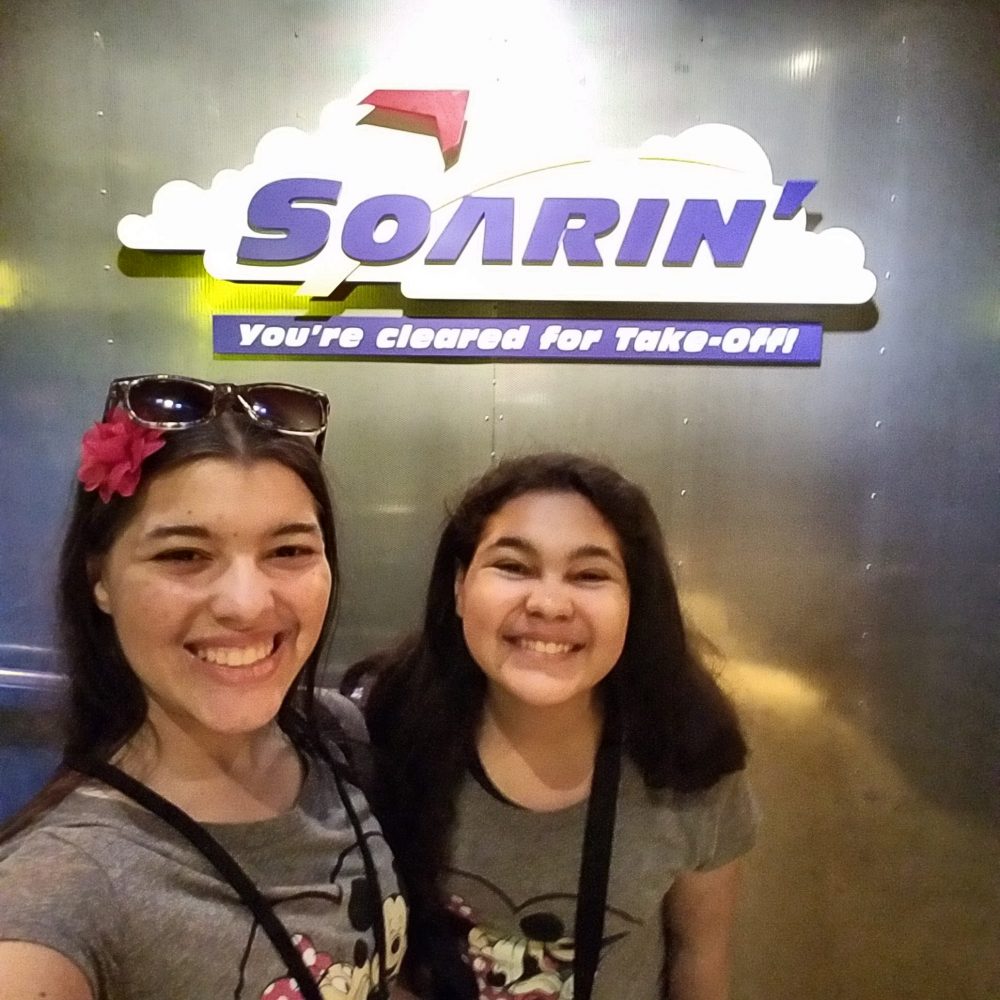 Test Track by Chevrolet – Epcot, gives you a fun ride in a virtual car of your own design, where you'll go up to 65 mph. I remember we went on this one with our mom last time, and we all got our hair swept in our faces since it was so fast! We even got it on video, since last year we were followed by a Disney video crew. It was a blast!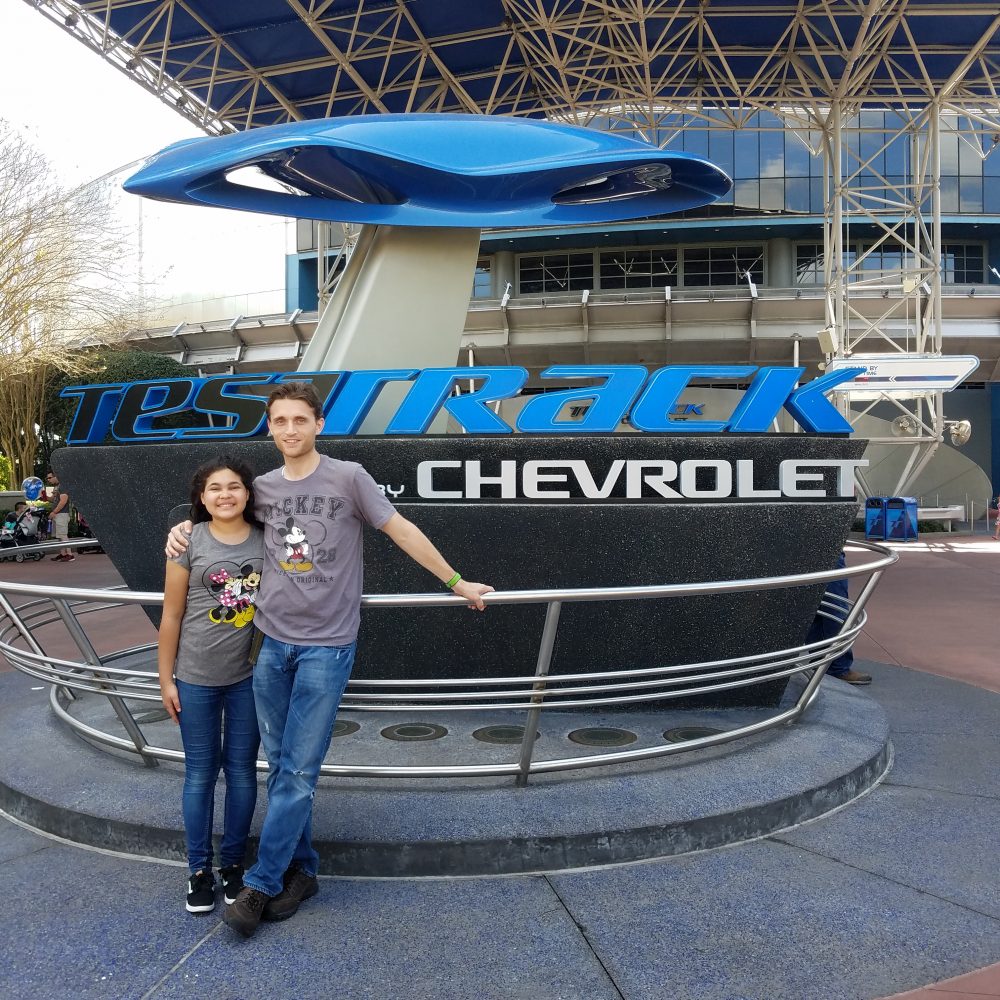 Mission: Space – Epcot, you can feel the full force of a space launch as you blast off into outer space! You also have to work as a team with your "crew members" to complete space mission training. 
World Showcase – Epcot, I recommend you visit all the different countries in Epcot. Every few hundred feet, you enter into a new country, without the wait line and security checks. You can taste new cuisines, do crafts from different cultures, enter museums, and even meet Disney cast members from all over the world!
As you can see, there are so many teen-friendly things to do at Disney World! You get to taste new foods, try new experiences, and even meet new people. I encourage you that if you are planning a Disney vacation, make sure to put these items on your list and if you aren't planning a Walt Disney World vacation, nudge your parents for me. 
I had so much fun with Elyssa at Walt Disney World® and we made some great memories (with great friends) that will last forever. It's the best place to go with your family, and I'm sure it will fit into your list of favorite vacations too. It truly is the happiest place on Earth!
Have you been to a Disney park? What is your favorite thing to do at Walt Disney World®?
[elisha]