3 Things You Must See at the Perot Museum
A few days ago, my family had the great pleasure to go to the Perot Museum of Nature and Science. If you have not been to this museum before, I recommend you go soon with your family. It is a wonderful experience, and since I loved it so much, I am going to share the 3 things you must see at the Perot museum :
1. The Perot museum has a new addition to their family. A female Columbian mammoth, given the name "Ellie May", was discovered in Ellis County in the month of May in 2014, and generously donated to Perot.
A big lesson that I learned is that curiosity leads to great results. It is always good to ask questions. Sometimes the biggest discoveries have been a result of curiosity or mistakes. I encourage you to explore and you could be surprised at what you find.
Ellie May made it from the ground to the museum in only 18 months! That's because many of the volunteers at the Perot worked together to dig out, clean, identify, and put together the mammoth bones. It really is a group effort. Everything requires teamwork.
God created all creatures, and being able to see one of them from so many years ago is so exciting.
We also had the amazing opportunity to take a picture with Colleen Walker, CEO of the Perot Museum of Nature and Science, in front of Ellie May.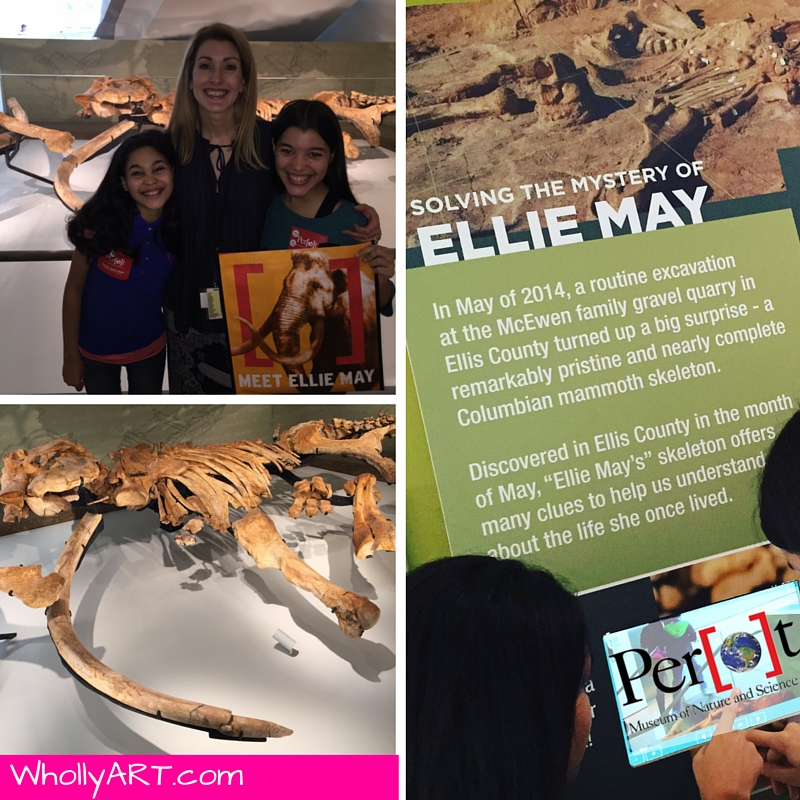 2. Next, we got to watch Jerusalem 3D. Since history and social studies are some of my favorite subjects, I loved this film. Here are the 3 main lessons I grabbed from this inspiring documentary:
We are all more alike than we think. Just like God created all animals, He created all people, too. The reason why we often don't see that is because of misjudgment and miscommunication.
Don't make assumptions about others. My mom always tells me not to judge others. "Don't judge a book by its cover," can apply to people, too. Physical appearance is just a "cover," but the cover doesn't tell you what is inside.
Respect others' beliefs and opinions. Even when you disagree, do it politely. Speak calmly and kindly. Remember the golden rule to "treat others the way you want to be treated."
After watching Jerusalem 3D, I am even more determined to set a goal that I want to visit this amazing city and experience all its historical sites. To view trailers and film schedules, visit perotmuseum.org.
3. We then went to the Creatures of Light: Nature's Bioluminescence traveling exhibition. We got to enter the world of living creatures that produce light. We learned about fireflies, jellyfish, coral, and other amazing deep-sea creatures. We even got to see actual LIVE flashlight fish.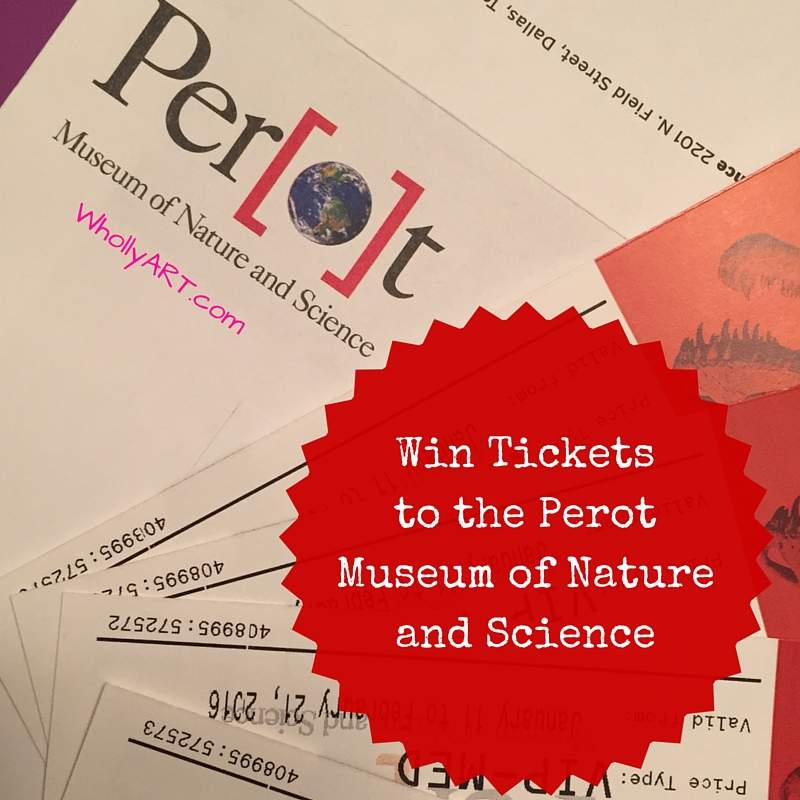 To celebrate the Perot Museum and its 3rd birthday (YAY!), I'm giving away 2 sets of passes (each set includes 4 tickets) for general museum admission plus to the exhibition of Creatures of Light. This giveaway ends on Dec. 5 (in 2 weeks). Remember to ask an adult before entering.
I hope that you will go to the Perot Museum of Nature and Science with your friends or family and learn a lot, explore, and have a good time! Will you make a visit to the Perot Museum? Let me know your thoughts!
[elisha]
Tickets were graciously provided by the Perot Museum of Nature and Science. All opinions and thoughts are my own.