Birds of Paradise at the Perot Museum

Last week, we went to the Perot Museum of Nature and Science with our uncle, who was visiting from the Dominican Republic, for a special "sneak beak" of the new exhibit, Birds of Paradise, now open to everyone!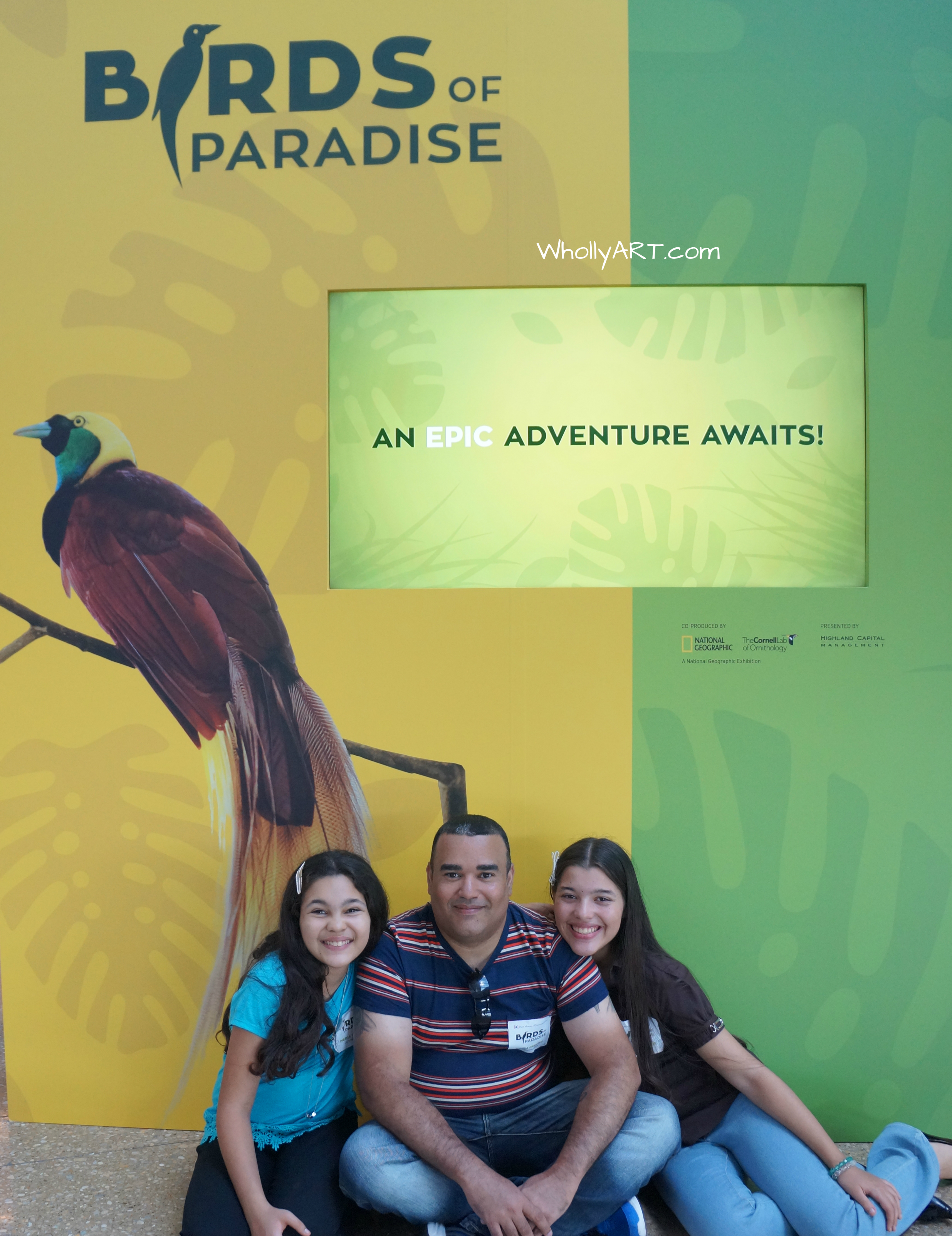 Birds of paradise are only found on the islands of Papua New Guinea. But, photographer Tim Laman and Cornell Lab of Ornithology Scientist Edwin Scholes did something remarkable. They made 18 trips over eight years to these islands and captured pictures and videos of all 39 birds-of-paradise species for the FIRST time.
It's so inspiring how Tim Laman and Edwin Scholes spent so much time getting to know these birds. They had determination to pursuit their goal, even under dangerous circumstances.
They used their creativity to hide cameras, climb the treetops, and find solutions to the different challenges they faced. They gathered ideas, put them in action, and through trial and error they succeeded.
I also love how they used the principle of teamwork. Tim and Ed had to
work together to use their different talents and knowledge to get pictures of the birds of paradise in their natural habitat. They also had to work with the native New Guineans. 
"There's absolutely no way we could even do the work we do in NewGuinea without working with the local people. These people are experts in their homeland," says Ed, "…Everyday we're out there doing the things that we're both best at. That's why our partnership works." (quoted from the official Cornell Lab of Ornithology website BirdsOfParadiseProject.org)
These 3 principles of Determination, Creativity, and Teamwork, were so vital in their efforts to learn about the birds of paradise, but these lessons can also be learned in our daily lives.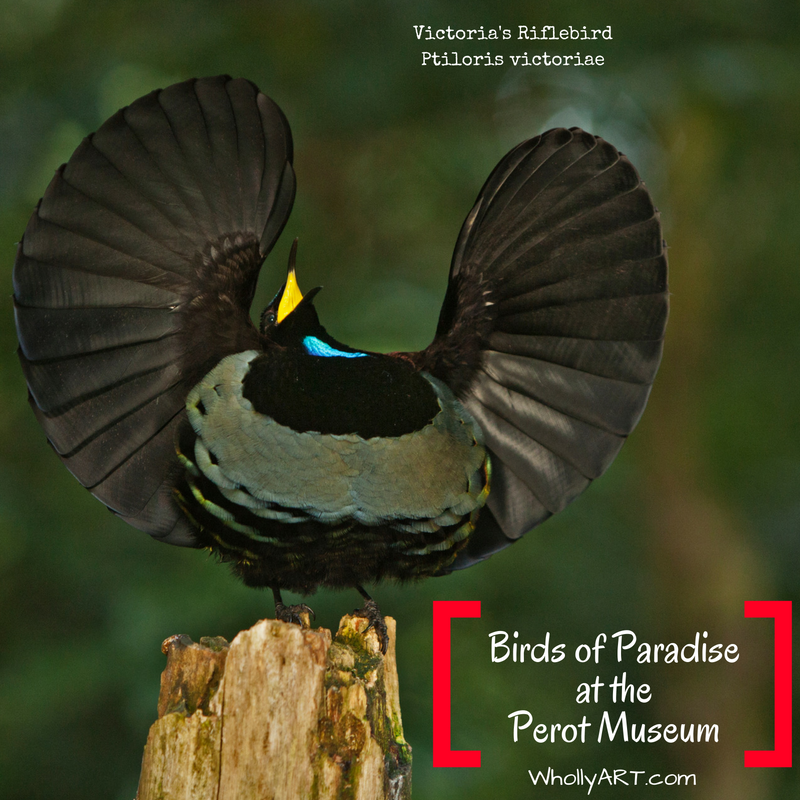 Determination helps us do things better than before, try new things, and do things again even when they seem hard and things aren't going as we'd like them to.
Creativity helps us come up with new ideas, it drives us to be different and unique. Creativity allows you to see different possibilities and opportunities that may not be noticeable before.
Teamwork is the power of synergy. We are stronger when we work with others, and we can do more than we can alone. Working with others allows us to learn how to be flexible and compromise.
I love Perot museum exhibits because of the interactive activities, and Birds Of Paradise is no exception. There was a beautiful background setting and music, amazing imagery, informative videos, and fascinating wood carvings and artifacts. 
My favorite activity was "Dance, Dance, Evolution", where you get to learn a bird dance "routine." You can compete against your friends and family to see who has the best bird dance moves, and others can vote for you to win!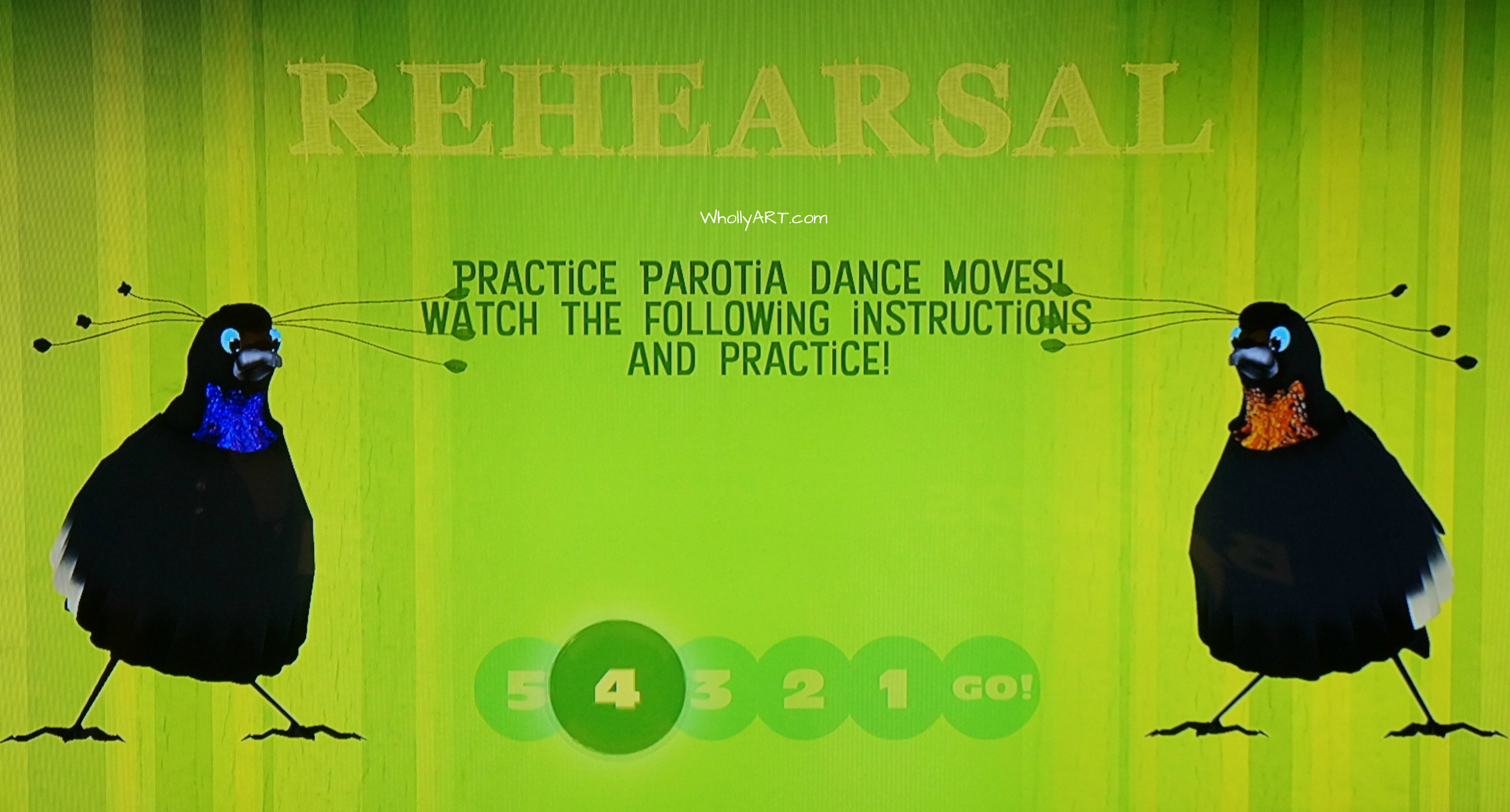 I learned that in Papua New Guinea there are very few predators to endanger the birds of paradise, and there is plenty of food, so it's less about their survival and more about reproduction, which leads to their special courtship dances. Male birds have colorful plumage to attract females, and they learn and develop their dance "steps" through lots of practice. 
Says Dan Kohl, Perot Museum's interim chief executive officer, "Visitors can explore how these extraordinary birds evolved, their show-stopping mating rituals, strange behaviors and why they're only found in one area of the planet."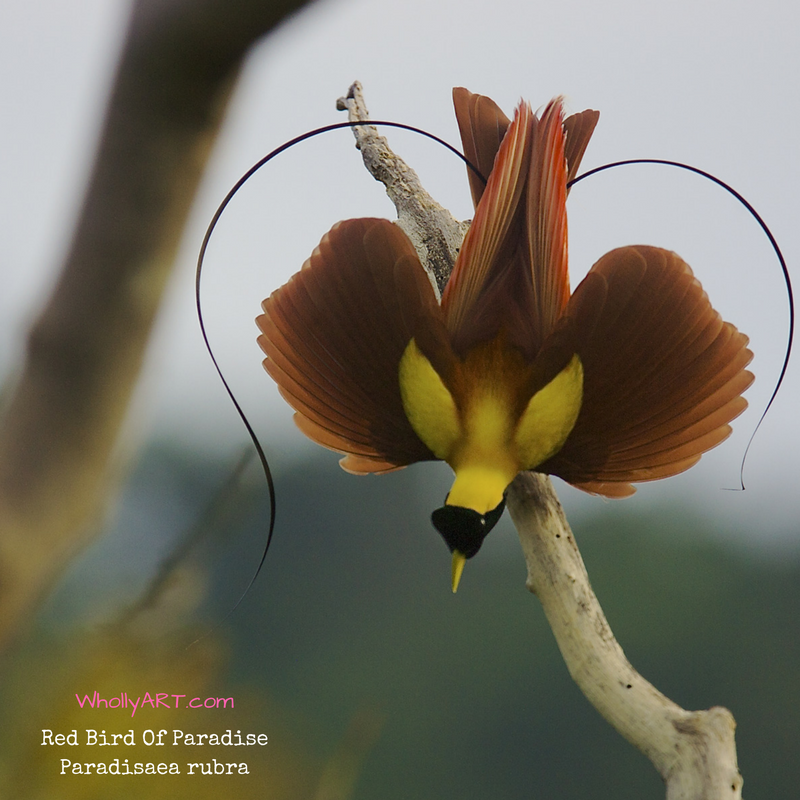 I also had the honor of interviewing Seth de Matties, Traveling Exhibition Specialist for the National Geographic Museum, and he said some inspiring words about the exhibition and some advice for us, as kids forming the next generation.
"Don't ever be afraid to pursue your dreams and to see them through. There are always obstacles, but perseverance and persistence pays off. The Birds of Paradise that are seen here in this exhibition, these 39 species, they are here now on this earth and I would say to all kids coming up that you're going to be the next stewards of this planet and their habitat, so we have to have a good understanding of these types of species and their habitats and our relationship with that for future generations so they continue to exist for all to enjoy."
Beautiful words, right? We are definitely the next stewards of this planet, so it's our responsibility to have respect and appreciation for our earth, and to preserve and protect the life on it. We can make a difference.
I hope you can go see our winged friends for yourself Birds Of Paradise at the Perot museum through January 8th, 2017, or a location near you, and I hope you can learn more about these creatures and what you can do to help them.
[elisha]
About the Perot Museum of Nature and Science. The top cultural attraction in Dallas/Fort Worth, the Perot Museum of Nature and Science is a nonprofit educational organization located in Dallas, Texas. With a mission to inspire minds through nature and science, the Perot Museum delivers exciting, engaging and innovative visitor/outreach experiences through education, exhibition, research and collections programming for all life-long learners. Opened in December 2012, inspiration is ignited through 11 exhibit halls, a children's museum, state-of-the art traveling exhibition hall, and The Hoglund Foundation Theater, a National Geographic Experience. To learn more, please visit perotmuseum.org.