How the Most Unexpected Things Can Be Beautiful – The Band's Visit
When I first heard about the musical "The Band's Visit," I had NO idea what it was about, what to expect, or what I'd get out of it.
I was ecstatic when we were invited to see it by Dallas Summer Musicals. I was even more excited when I found out DSM was co-presenting with the AT&T Performing Arts Center at the Winspear Opera House!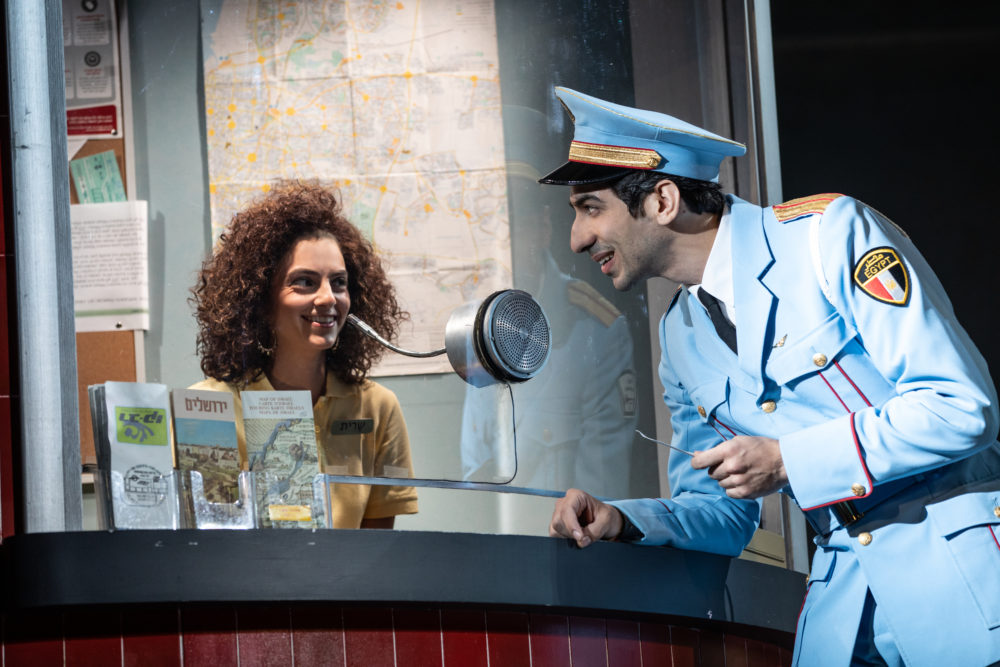 I believe you can never see too many musicals, so Elyssa and I instantly accepted, of course. And, as always, I never listen to the soundtrack before watching the musical, so I went in with fresh eyes and an open heart.
The four of us (Elyssa, mom, little Elydia, and I) attended together, making it our first outing with only the four of us. I drove (!) all of us to the Winspear Opera House, and after navigating the 30-40 something minutes of traffic, we finally made it.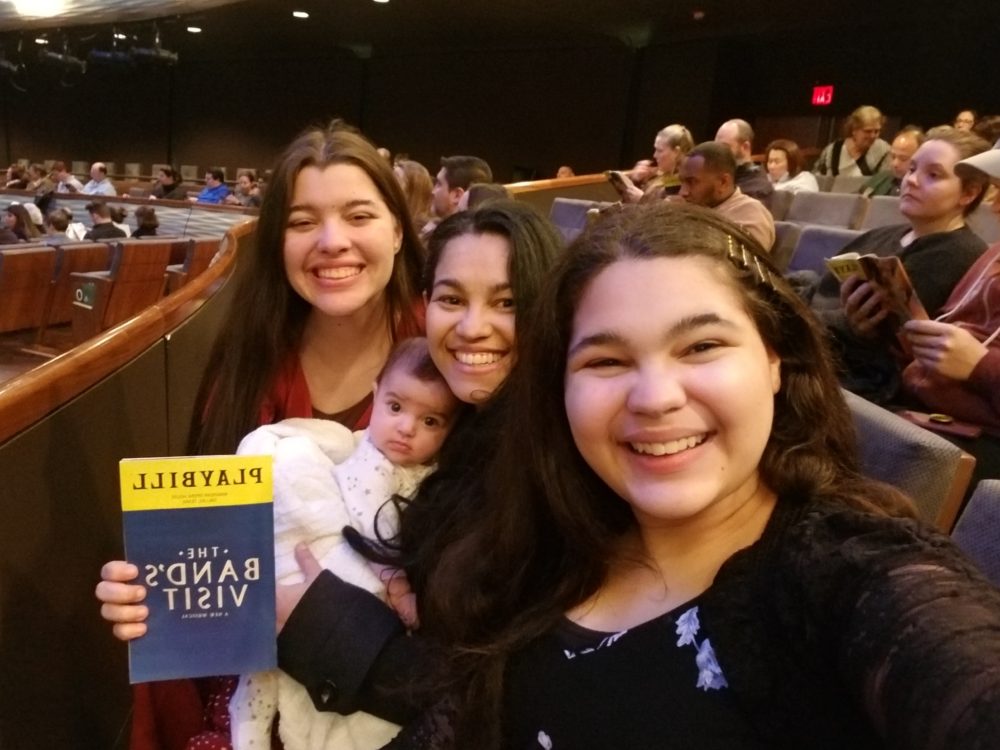 It's our family tradition to go together to musicals. Our mom has always encouraged us to be immersed in the arts. Being involved as a family makes the experience so much more memorable and enjoyable, and we get to make new memories and share stories for months and years to come.
The Band's Visit tells a delightfully offbeat story, set in a town that's way off the beaten path, a band of musicians arrive lost, out of the blue. Under the spell of the desert sky, and with beautiful music perfuming the air, the band brings the town to life in unexpected and tantalizing ways. Even the briefest visit can stay with you forever.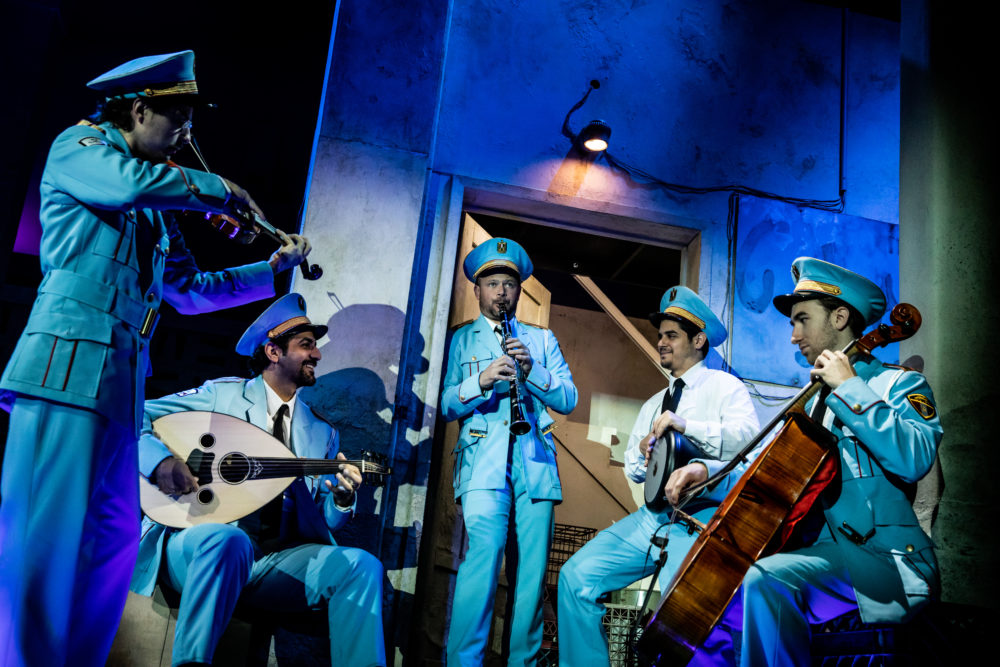 An Egyptian Police Band is sent to a remote village in the middle of the Israeli desert. They end up being taken in by the locals, and what ensues is hilarity, captivating music, and heartwarming scenes. That's the short, spoiler-free version anyways!
I had no idea I would love it as much as I did. It was intense, lively, and fresh. It teaches us that we all need music, laughter, and love.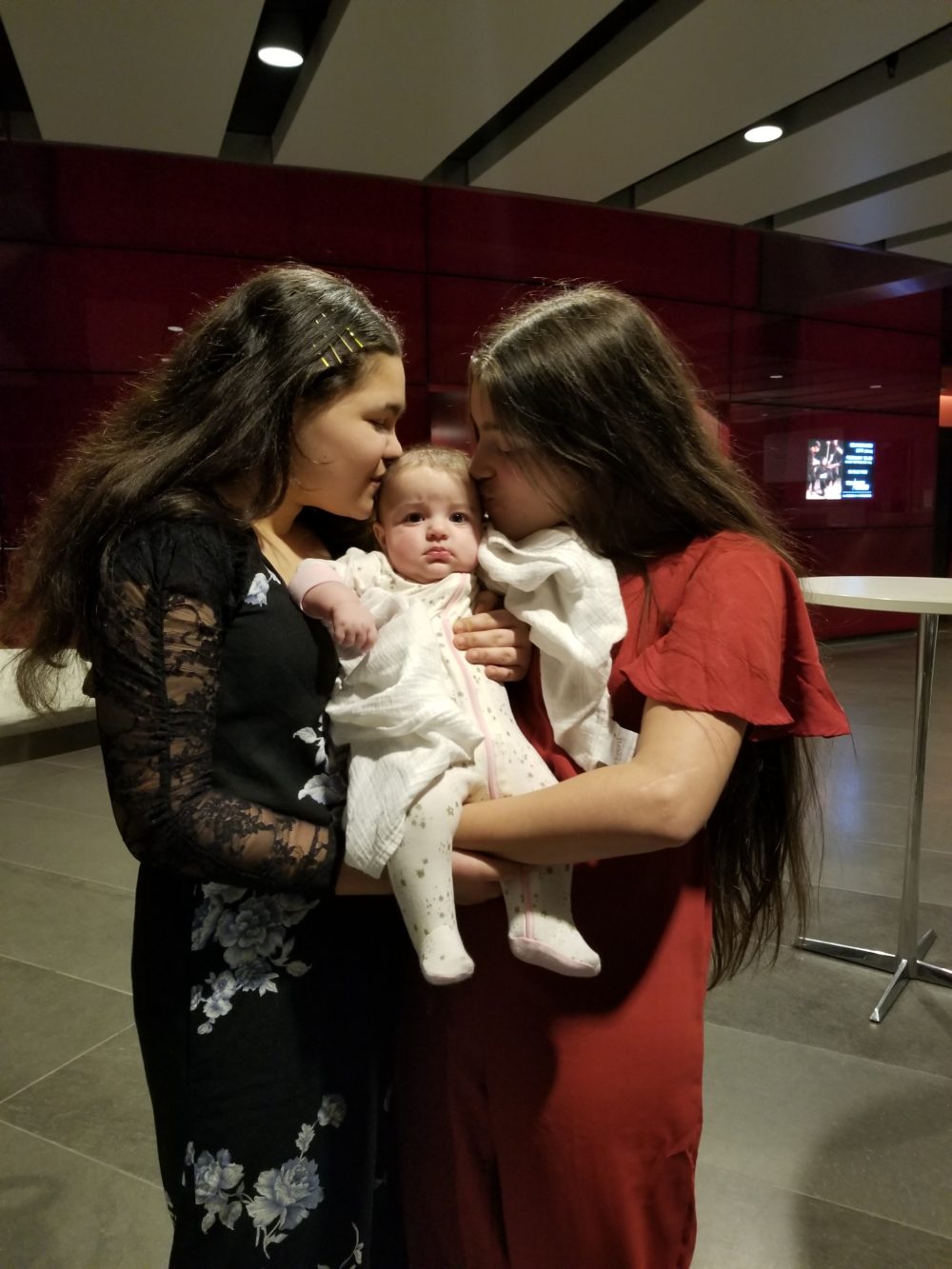 Out of an unexpected visit, came beautiful things.
I think this can apply to my own life in many ways. My family has met and connected with several people who have unexpectedly changed our lives in the past year. We've experienced unexpected situations that have challenged our faith, yet have made us stronger. And we've found that within the most unexpected circumstances, there is always light and love waiting on the other side.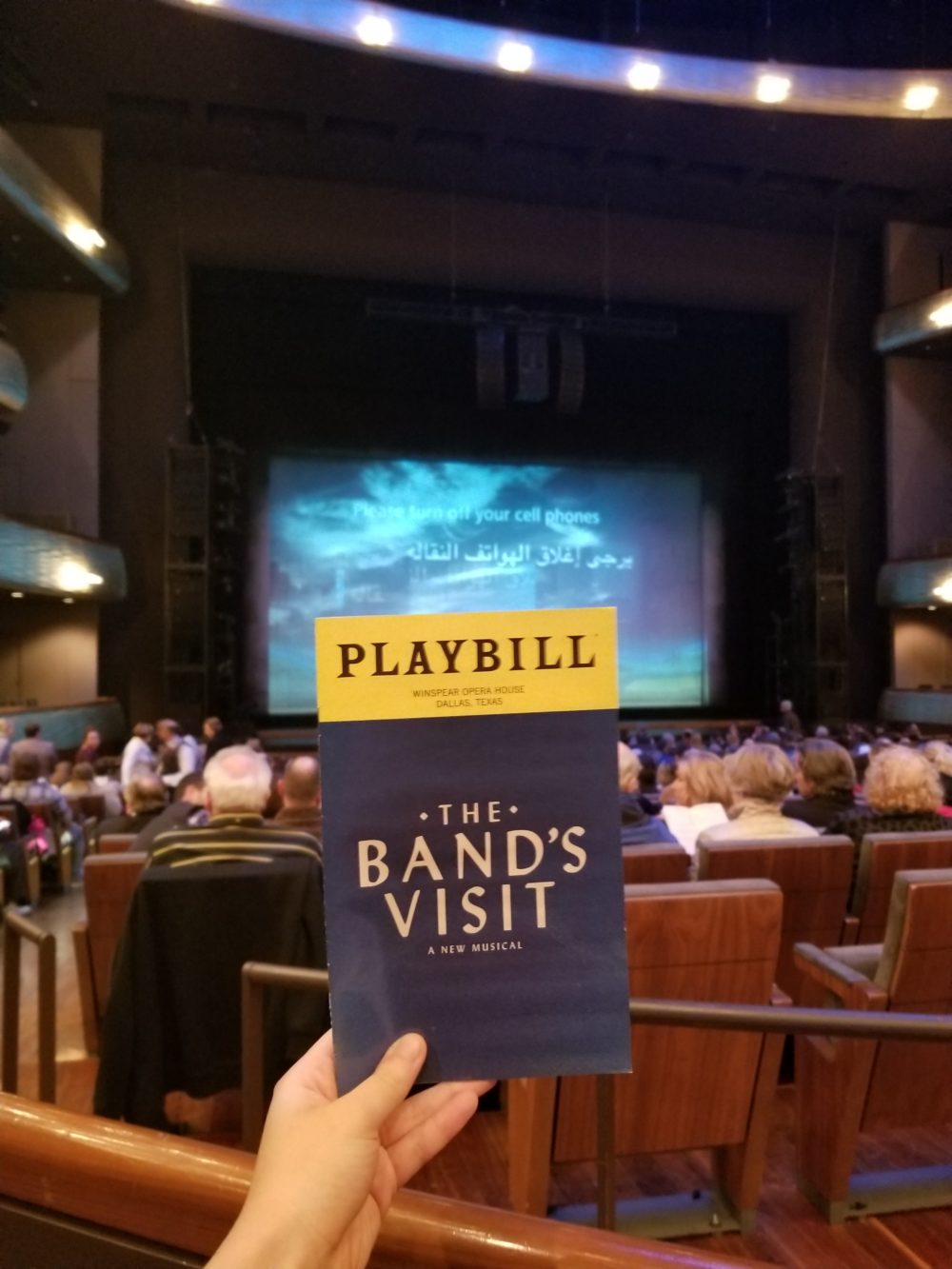 We all cried throughout the show (naturally, we EF girls always love a good cry), and the music made the biggest impact on us.
"Waiting," was relatable because sometimes we are looking forward to the future, and that is a wonderful type of waiting, but other times, we feel restless and like we can't do anything. I loved the lesson that we need to make things happen in our lives.
"There's two kinds of waiting, there's the kind where you're expecting something new, or even strange. But this kind of waiting, you keep looking off out into the distance, even though you know the view is never going to change."
I also loved "Beat of Your Heart," the music is enchanting and it talks about the gorgeous thing that is love, and even love at first sight, which I don't usually believe in, but this song really made me want to lol.
"So maybe I'm a romantic, maybe I'm a sentimental fool. Maybe music is the food of love – but music and love, who can tell them apart?"
My favorite song was "Answer Me," and yes, it was as emotional as the title suggests. It pulled at my heartstrings and I just about lost control of my tears during this one. "Answer Me" explores longing, and how we can sometimes feel forgotten and alone, but still hope for that one thing that will make everything change. I have thought many times 'will you answer me?', whether it's to an actual person, to myself, or about life in general. And the vocals are SO. on. point. I'm totally adding it to my playlist.
"Only you – when the sun and moon and stars are gone all that's left is only you. Will you answer me? Answer me."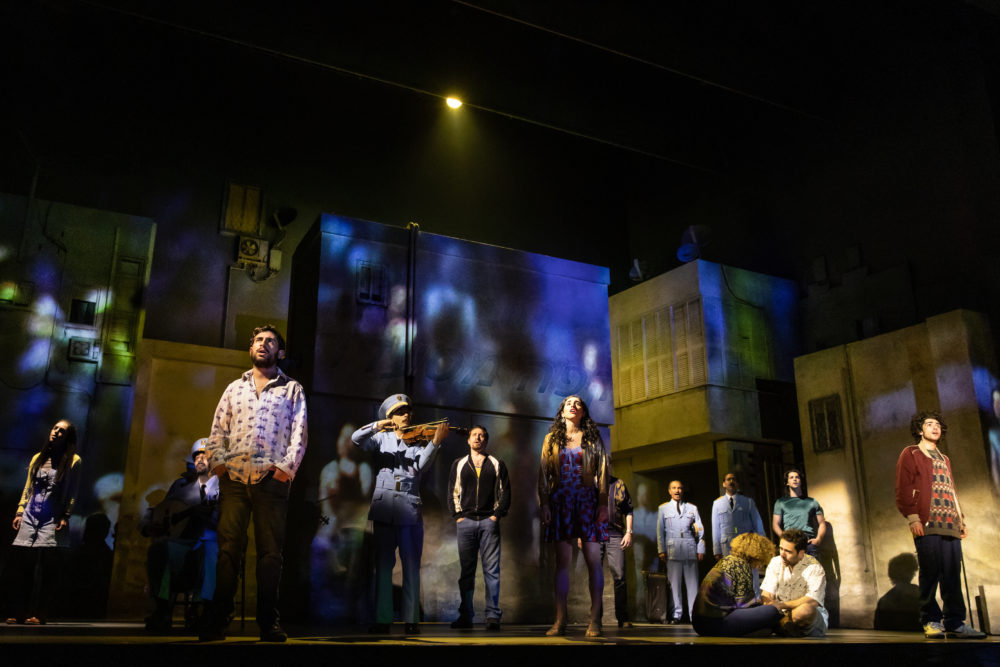 I'd watch The Band's Visit over and over if I could, and luckily it's based on the 2007 film of the same title written by Eran Kolirin, so I will be off to buy it for myself to watch. The soulful and simple sincerity touched my heart.
This musical is a timely and much needed story of acceptance and a celebration that we are all more alike than different. If you want a reminder of the humanity that connects us all, this is a production for you and you must see it.
THE BAND'S VISIT original Broadway cast album received the 2019 Grammy Award for Best Musical Theater Album. The musical is also the recipient of a 2019 Daytime Emmy Award for a performance of "Answer Me" on NBC's "Today".
With music and lyrics by Tony and Drama Desk Award winner David Yazbek, and a book by Tony, NY Drama Critics Circle, Lortel and Outer Critics Circle award winner Itamar Moses, THE BAND'S VISIT has won "Best Musical" awards from the Tony Awards, Drama League, New York Drama Critics' Circle, the Outer Critics Circle, the Lucille Lortel and the Obies. It is based on the screenplay by Eran Kolirin, and is directed by Tony, Drama Desk, Lortel & Obie Award winner David Cromer.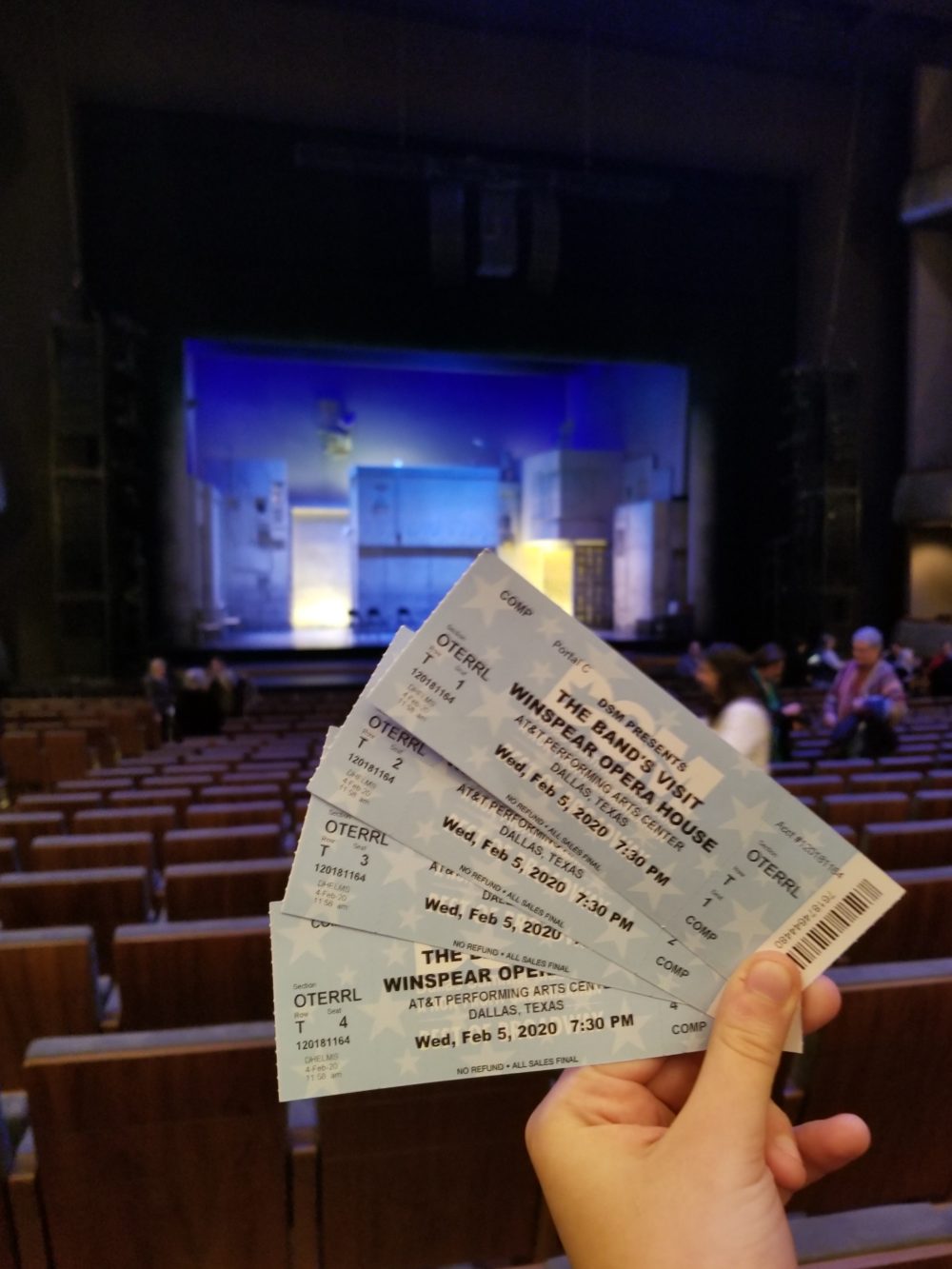 The cast of world-class performers is led by award-winning Israeli actor Sasson Gabay, star of the original film and Broadway production. The show also features a band of on-stage musicians that bring the score to life. Tony & Grammy winner David Yazbek created a truly fresh and unique sound for Broadway audiences.
Single tickets for THE BAND'S VISIT in DFW start at $25 (pricing subject to change) and are available at https://thebandsvisitdallas.com. And for all my out of Texas friends, find additional information at TheBandsVisitMusical.com, and you can stay tuned for updates on Facebook, Twitter, and Instagram.
[elisha]