My Experience at BeBlogalicious 2014
I am overjoyed to have been able to attend BeBlogalicious 2014 from Nov. 5-8 in San Antonio. My sister and I were chosen to be part of the Junior Social Squad, even though we are 12 and 11 years old.
Since we live in Dallas, Texas, we decided to drive to San Antonio. GMC kindly sponsored an Acadia 2015 that we all loved. We had plenty of room to spare after packing lots of luggage, movies to watch on the screen, and PLENTY of delicious snacks. For the 6 hour drive, we dozed comfortably in the back seats with pillows and blankets.
The next day, we arrived at the beautiful Westin Riverwalk Hotel, and it was very, very cold! (I'm so glad I brought my thick winter coat.) While the rest of our family checked in and put all the luggage in the room, Elyssa and I met the other volunteers and our leader, Jana, who is so kind. We had fun stuffing swag bags, eating a vegan breakfast, attending Orientation, and helping out some more. That night I slept so well in the "Heavenly Bed."
On Thursday, I helped in Registration, passed out goodie bags to the attendees, sorted badges, and got my own bag. Then we had a delicious vegan welcome lunch by Disney and we got to meet Princess Tiana! We also took a picture with Olaf. :)
We listened to a wonderful keynote by Derreck Kayongo, who founded the Global Soap Project. He sends 120 bars of recycled soap to needy families to last them a year. I also went to the session about dealing with Nay-Sayers. Here are 5 tips to handle bad comments:
Confidence – Know who you are, what you are saying, and believe in yourself.
Compassion – The person who is bullying you feels badly about themselves, and they don't have self-esteem, so do not take it personally.
Professionalism – This one goes with confidence. Speak calmly, and express yourself. Make sure to not bully back or use profanity.
Perseverance – If they keep bothering you, don't worry about it. Keep following the previous 3 steps until it works.
Humor – Sometimes, you just need to… LAUGH! Laugh about it and let it all out. Sometimes what others say make no sense at all. LOL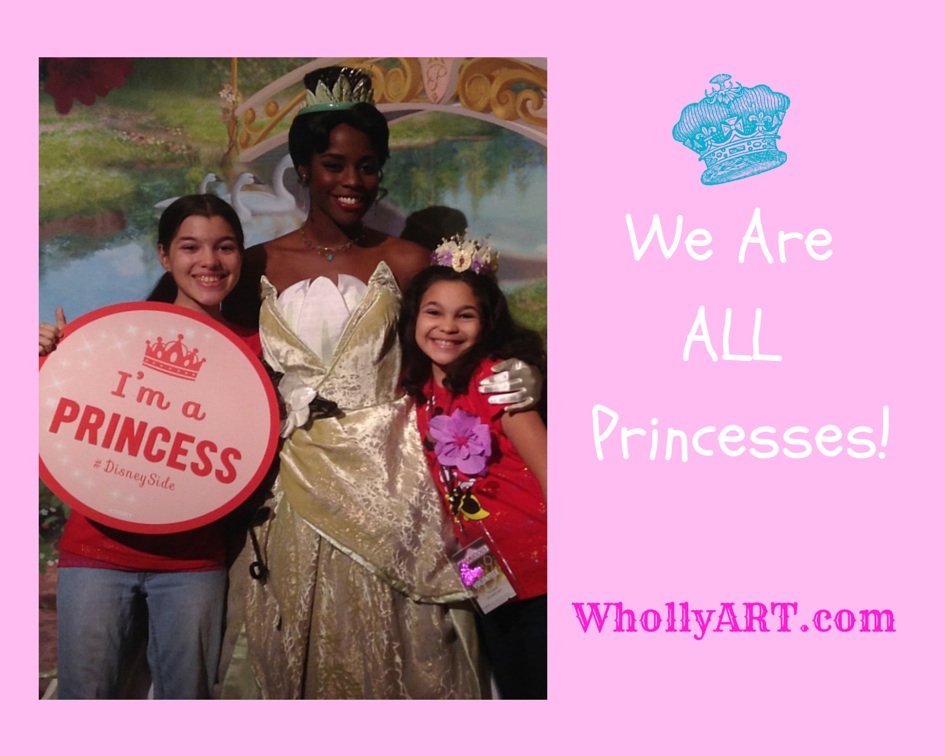 After other amazing speakers, we went to a movie screening of Beyond The Lights, and we met the director.
On Friday, we had a yummy breakfast, and I helped Cheryl Wood, a speaker, by being her mike runner (taking the microphone to people who had questions), and helped at registration. I then participated in a class about retail and sales by Tierra Destiny Reid, author of The Power of Peace in a Pause. I love what she was saying about having a good relationship with your clients, but still having steady boundaries and personal space. Have a clear message and know who you serve, and, most importantly, why and how you serve others.
We had lunch, and then we went to the Sponsor Suites. Toyota, Cricket Wireless, Dr. Smith's, Boiron, Sears Personal Shopper, .ME, and Tylenol were there.
We took a picture at the Toyota booth with some BeBlogalious shirts, and we wrote letters challenging ourselves to #BeBold. I think that being bold is being yourself. The theme for Blogalicious 2014 is #BeGreatB6, and I think that the best way we can be great is doing and being the best we can.
At the Tylenol suite, we took silly pictures at the photo booth, and I learned about the #SmilingItForward campaign from Dr. Aliza Lifshitz. For every picture of a child's smile posted with the hashtag, they give $1 towards helping children in remote countries get health and medical care when they need it. I invite you to take a picture, like I did.
At the .ME booth, we spoke about I Love ME's mission to help kids with Danica Kombol, and we learned that she has a daughter who was also bullied, and she realized that she could be a leader. We love hearing stories about people who overcame bullying.
We also went to the Perfect Pitch contest presented by Wells Fargo and we heard some amazing pitches. We entered the contest, and, although we didn't make it in the top 3, we had fun making the video. We went to an interactive class with Matt Cherry, founder of iBlog Magazine, and we learned that we to look for connections, they don't just come to you, and we need to quote people who are famous and well-known now. I volunteered again at Registration.
That evening, we took a picture of our #BrilliantSmile by Colgate, and we went to the Girls' Night In Event, where ate, and watched The London Sessions, a documentary about Mary Jay Blige. We also got goodies from Wet n Wild Beauty and tried on Monster Headphones!
On the last day (Saturday), we went on a relaxing Photowalk on… the Riverwalk! Get it? Okay, okay. LOL I took some great outdoor pictures on the Riverwalk and in Downtown San Antonio.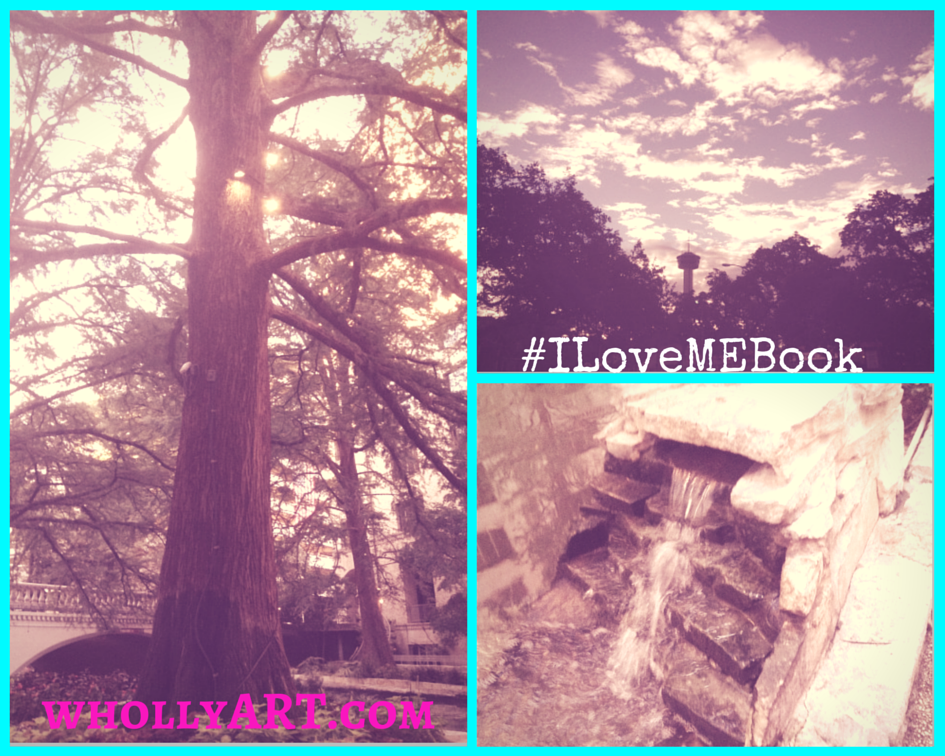 We came back and ate a protein and nutrient filled vegan breakfast, and we helped out at the Sponsor Suites. We spoke with the sponsors and kept them company. We also shared about I Love ME! and WhollyART. Afterwards, we had a vegan lunch (including onion rings)! After that, we explored the hotel. Then I helped my mom with her presentation on Guerilla Marketing by taking questions from the audience.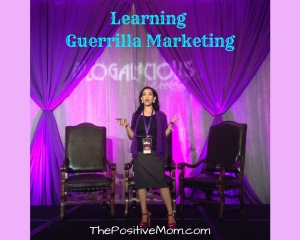 We went to the Closing Remarks and, unexpectedly, we were given recognition as volunteers for our great behavior. We said goodbye to everyone, and we drove on home, watching a movie.
It was wonderful, and I'm so happy I could practice cooperation, teamwork, and being great at BeBlogalicious 2014. Thank you, Jana, Stacey, and the rest of the team!
[elisha]