My Magical Takeaways from Disney's Social Media Moms Celebration
Our mom recently got "pixie dust" in her email inbox from the Disney Social Media Moms! We were all extremely happy that mom was invited to such an amazing event, and were even more overjoyed when she decided to take the family with her, too!
What is so exciting is that the celebration was the first of its kind, a Land and Sea Celebration, meaning that we first stayed at Walt Disney World and then went on the Disney Cruise ship, Disney Wonder!
This is my recap of my family's adventure in Walt Disney World and on The Disney Wonder Cruise, so I can share the magic with you. We did it road trip style, meaning that we drove to Florida all the way from Texas, and in only 2 days!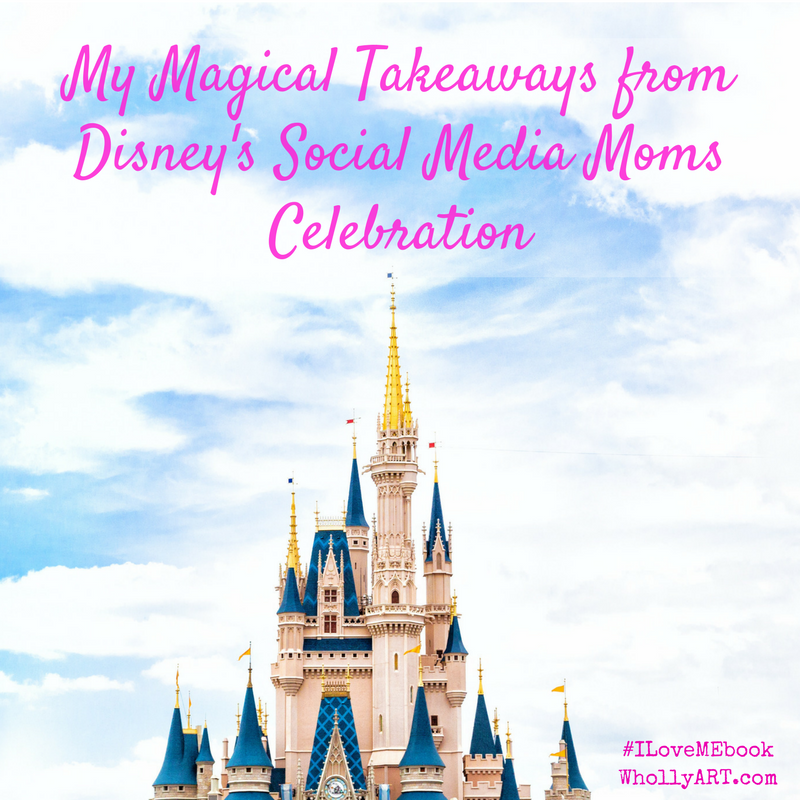 Upon arriving at Walt Disney World, we went to Epcot, where we visited Mexico and ate vegan churros, explored Germany and sampled their humongous baked pretzels, and even went to Arendelle on Disney's Frozen ride in Norway! I discovered that all cultures are amazing, and that every one adds to our amazing world.
Then we headed over to Magic Kingdom, where we enjoyed the Mad Tea Party and other rides and saw the awe-inspiring firework shows Once Upon a Time and Wishes, which taught us all that our wishes really can come true, we just need faith, trust, and pixie dust! 
On the first day of the Disney Social Media Moms Celebration, we were treated by Hanes to some fun shopping and saw their new and comfortable line of clothing, and went to an incredible reception (and epic dance party) at Animal Kingdom presented by GoGo Squeez, after which we saw Rivers Of Light, Animal Kingdom's breathtaking new show. I loved its message that we can be one with nature and with the earth, and to accept and love all creatures.
The next day, we had a shopping Spree at Disney Springs, in which we were asked to choose a Disney theme and dress accordingly, so our family dressed as a mix of Star Wars characters! We also went to Hollywood Studios to have a scrumptious dinner at PizzeRizzo, which was presented by Alamo. In addition, I saw the spectacular galactic Star Wars firework show.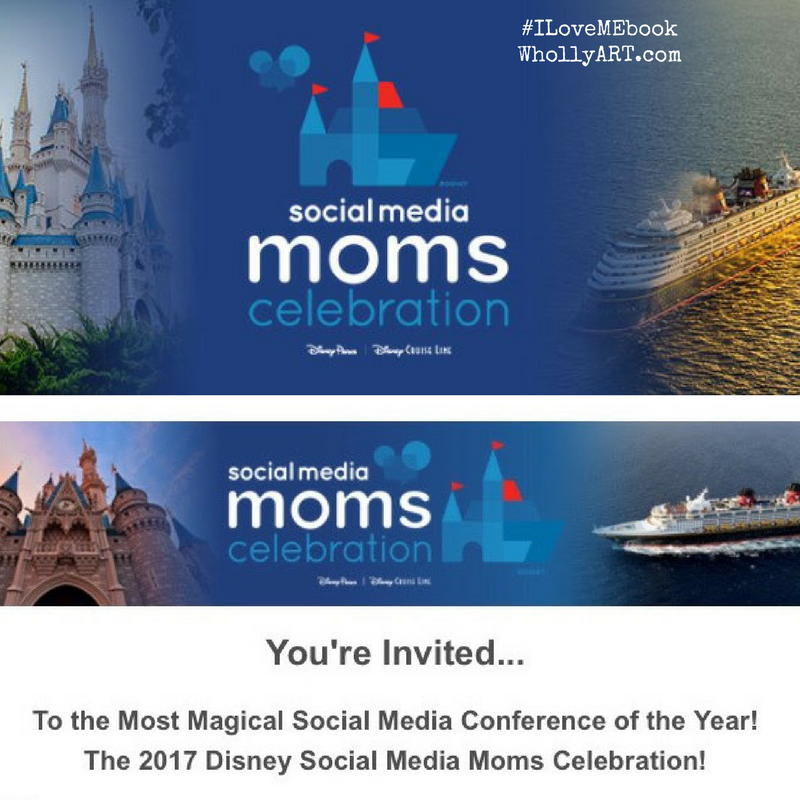 On our last day on land, we got an early start and headed to the Disney Springs theatre to screen Disney Nature's new movie, Born In China, plus an Elena Of Avalor Episode coming out later this month!
I absolutely adored the Born In China documentary because of the captivating storytelling, the funny commentary, and the amazing views we got of all the animals. I loved how we followed the animals and their daily lives, and I really think that this film helps us see that animals are actually quite similar to us. (BTW, make sure to see it in opening week, April 21st. Not only will you love the film, you'll be benefiting the animals you saw in it through WWF!)
After our screening, we boarded a bus to Port Canaveral, where our Disney Cruise would be leaving from. During the long drive, my sister and I sang with our friends Sophie and Cheya, whom we met at the conference.
We boarded the ship, and celebrated our departure at the Set Sail party. We saw the delightful broad way Golden Mickeys Show, which taught us about believing in yourself, taking risks, and getting out of your comfort zone!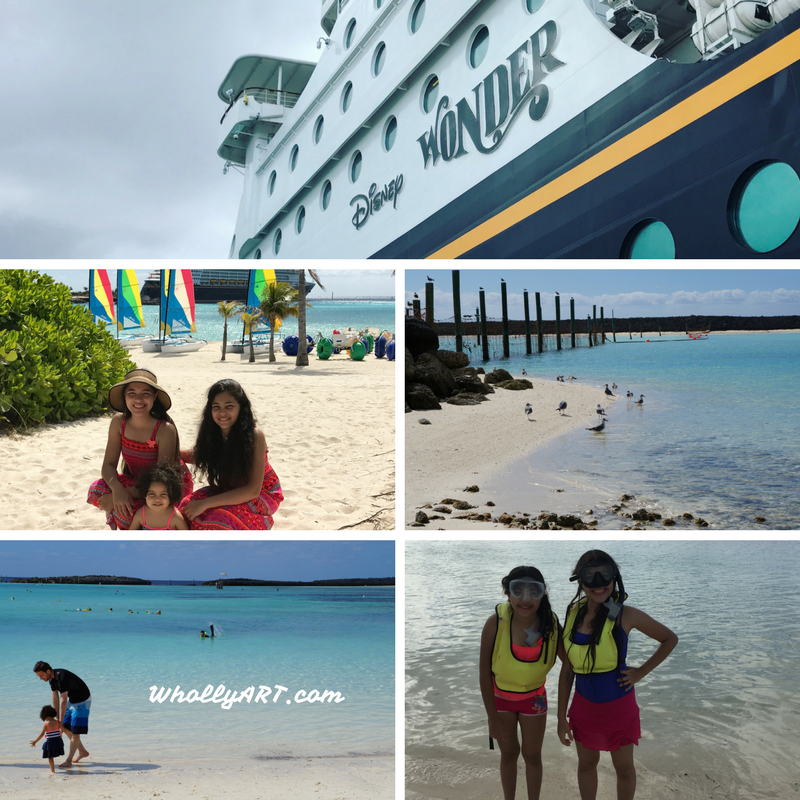 On our first morning at sea, we had the opportunity to appear in a Good Morning America segment! I was a little uncertain about this at first, but my mom told me to seize the opportunity, and she was right. :)  
Afterward, I basked in the Caribbean sun and tried out the pool. That night, we saw the Disney Dreams show, which inspired us to find our own identities and have faith in ourselves and our dreams. Then, we made our way to the Pirates Of The Caribbean Party on deck, where we danced and played games. We also did karaoke until 2 am in the Cruise's Teen Club called Vibe! 
By the next morning, we had made it to Disney's private Bahamian island, Castaway Cay. We started out our morning by doing a 5k walk-run in the Bahamas! We recieved our hard-earned medals, and spent the rest of our day relaxing on the beach.
I tried something new and snorkeled for the first time, and I saw a Sting Ray and many fish, including a Grouper. At night, we saw Frozen: A Musical Spectacular Show on board, and it was the perfect re-creation of the movie, songs and all! It showed us the importance of friendship and love.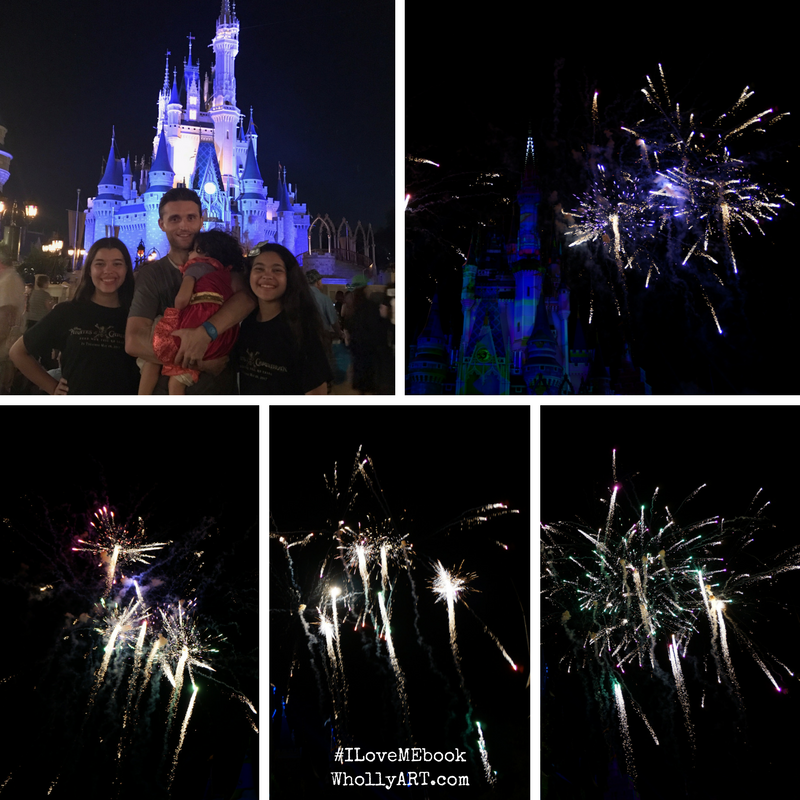 Finally, our last morning at sea was spent watching a show in which Mickey said good-bye to us and disembarking the ship. We proceeded to take a bus to Magic Kingdom, to enjoy last day of fun, and rode on Splash Mountain and Space Mountain. My little sister met princesses Aurora, Elena, Rapunzel, and Tiana. 
In summary, my magical takeaways from the Disney Social Media Moms Celebration are:
Sometimes the Longer Journey is the Most Rewarding – Though we could've flown to Florida and arrived in a matter of hours, we went by car, and though it may seem like it would've been more convenient to arrive sooner, we were able to enjoy the trip.
Learning about the World's Cultures is a Worthwhile and Enriching Experience – Through my day at Epcot, I was able to experience countries from around the world! It reaffirmed the truth that all the cultures and people of the world make a contribution.
Making Friends Makes Life Sweeter! I am eternally grateful for my friends Cheya, Sophie, Chase, and others that I met and re-united with at this conference. Making friends truly enhances our lives.
We are One with Nature and Earth – Seeing Rivers Of Light and watching Born In China really brought home that our relationship with nature is important and that we should treat all living things with respect and love (that's why I became vegan.)
New Experiences Are Essential In Our Lives – I did many new things on this trip, like snorkeling, and I was uncertain, but it turned out to be fun and rewarding! (BTW, a tip for my fellow future-snorkelers: to prevent the painfulness of intaking salt water, keep the mask on! LOL)
All Our Dreams can Really Come True! This is, ultimately, the main message of the Disney company itself. In fact, everything ends in the conclusion that our dreams are beautiful, worthwhile, and, most importantly, attainable.
I am so grateful for this incredible adventure and opportunity! I loved this experience and all the lessons I learned from it, and I am so happy I've been able to share it with you! Please tell me what you think in the comments below. What Are Your Magical Takeaways?