Why Positive Self Image is so important- #SpeakBeautiful
I've been reflecting on this past weekend, when I had the AMAZING opportunity to spend an incredible 3 days learning and progressing in my blog and my personal life at #Blogalicious8 with my mom and my sister.
It is very tough to choose a favorite session, but mine was probably the morning presentation given by Luvvie Ajayi and the panel with Dre Brown, Marie Denee, and Claudia Krusch, both sponsored by Dove's #SpeakBeautiful campaign.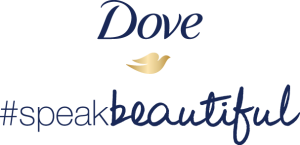 Luvvie Ajayi's presentation was SPECTACULAR!!! She was on fire, and said some powerful things I'd like to share with you.
Luvvie shared a story that really related to me. A girl saw that her mom had straightened her hair. She asked, "Mom, are you going out?" The mother replied, "No, I just straightened my hair."
Luvvie was talking about how this girl associated straight hair with going out and "looking your best", because her mom never went out with her hair curly. This really hit home and brought the point across that what you do and say around your kids -or even your friends- really impacts them, because they look up to you.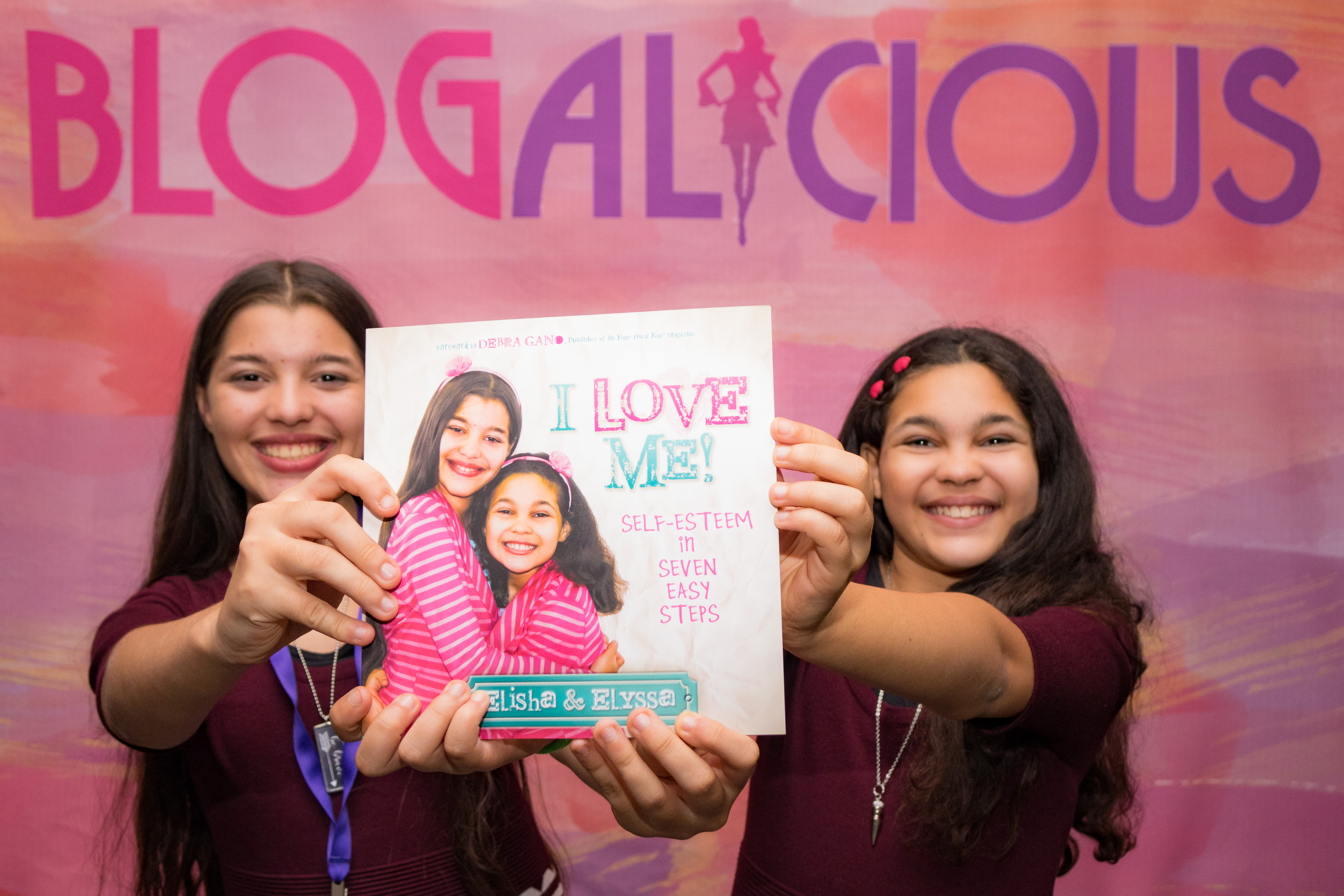 When I was quite young, something somewhat similar happened to me. You see, my mom has been an entrepreneur from since I can remember. She coaches other people and goes to many meetings and conferences. Whenever she would be getting ready, I saw her pull out her flat iron and straighten her hair.
My mom didn't realize this at first, but this was hurting me. I thought, "Mom's hair is curly, and so is mine. If she thinks straight hair looks better, then it must be!" This example got me to thinking that my hair wasn't good enough, that it was ugly, that it should be different, etc. etc.  I also grew increasingly envious of my sister Elisha's naturally straight hair. 
Thankfully, as any caring and loving mom would, my mom soon noticed these unhealthy self-image beliefs and comparisons and was able to instill new, positive beliefs, but it took much longer to remove and replace the bad beliefs than it took to create them. 
I love the Dove #SpeakBeautiful campaign, because in a sea of self-doubt and a world where the media causes women and girls to feel insecure and unsure of themselves, Dove is promoting self-love, self-compassion, and self-esteem!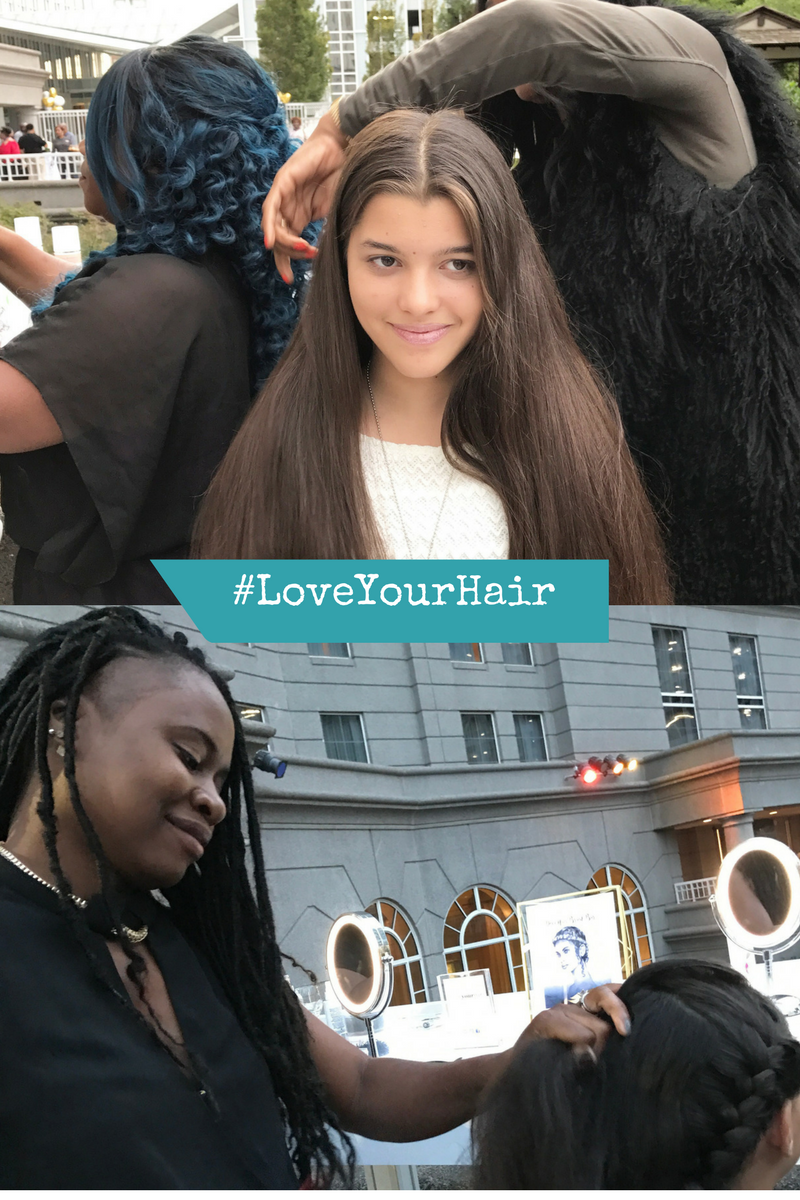 In this post, I'll share what resonated with me and what I've learned from my mom about self-love from the Dove presentation at #Blogalicious8 and weave it into the top 8 tips to creating a world where we all #SpeakBeautiful! 
1 ~ Start with the (Wo)Man in the Mirror, and #SpeakBeautiful to YOU! ~ Think loving about yourself and delete negative thoughts from your mind. You can't give to others what you don't have! I love what Luvvie's challenge to us: "Learn to tell yourself YOU ARE ENOUGH without any qualifications and see how empowering that is." Just like you, I know what it feels like to struggle with always feeling good about myself. It's not just a one-time ordeal, but a lifelong journey, so don't get frustrated if you don't completely wash away your negative belief system. Always reinforce the positive beliefs.
2 ~ Stop the Comparison ~ Often, we compare ourselves to other people on social media. What we don't realize is that this is so unfair! Social media is just a highlight reel, where you see all the glory, but none of the grime that goes into it. We are comparing ourselves to incomplete stories. This means that we're comparing our greatest weaknesses to other peoples' greatest strengths. We need to remember that no one has it all together. Comparison is one of the biggest thieves of our joy. As Luvvie said, "Using social media to quantify who you are is dangerous."
3 ~ BAN Inspirational Guilt and #Goals ~ An example of inspirational guilt is "You have as many hours in a day as Beyonce." When we read this phrase, we know it's meant to inspire us, but instead, it leaves us feeling like we have failed in some way. This is another deadly form of comparison. Also, it's time to BAN #Goals – this hashtag says that in your current state you are not okay and you need to aspire to be more than you already are.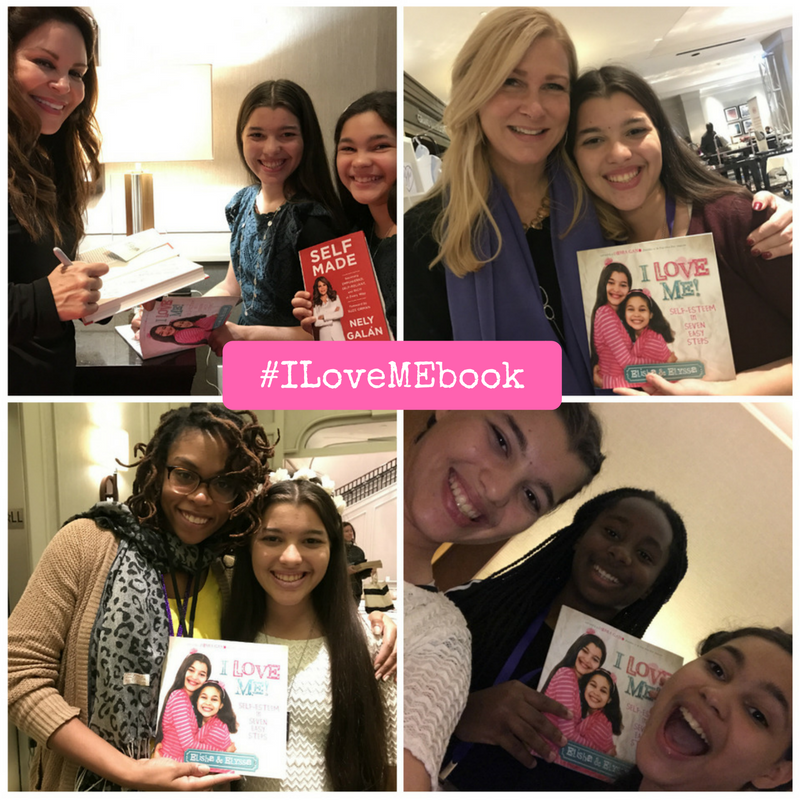 4 ~ Use Social Media to Build UP, not to Put DOWN ~ 4 out of every 5 negative tweets about beauty and body image are women talking about themselves. This is a BIG problem! We need to use social media to uplift, inspire and encourage. My sister, mom, and I, all use our social media platforms to talk about positivity and good things. It's simple, and you can make a big difference!
5 ~ Speak Beautiful to Others ~ #SpeakBeautiful to yourself, and then to everyone else! Pay it forward and pour into others' self-love, as well! Spread the message of love and pass it on. I know it can be hard to speak kind words when you are frustrated, angry, or hurt, but in the long run, it's rewarding because you feel great, too!  
6 ~ Don't Pay Attention to the Standards Set by Others ~ 82% of women feel the beauty standards set by social media are unrealistic, and they are! We are judging our potential, joy and value over social media likes. Stop paying attention to standards set by others, and define beauty for yourself. It isn't measured by age or appearance, but by who you are. 
7 ~ Know Who You Are and What You Stand For ~ Luvvie Ajayi said: "Knowing my core values helps me on social media because it drives me and keeps me in perspective." It's important not to get distracted from who you are by social media. Decide what your core values are or someone else will decide for you. Know who you are and live by YOUR core values!!!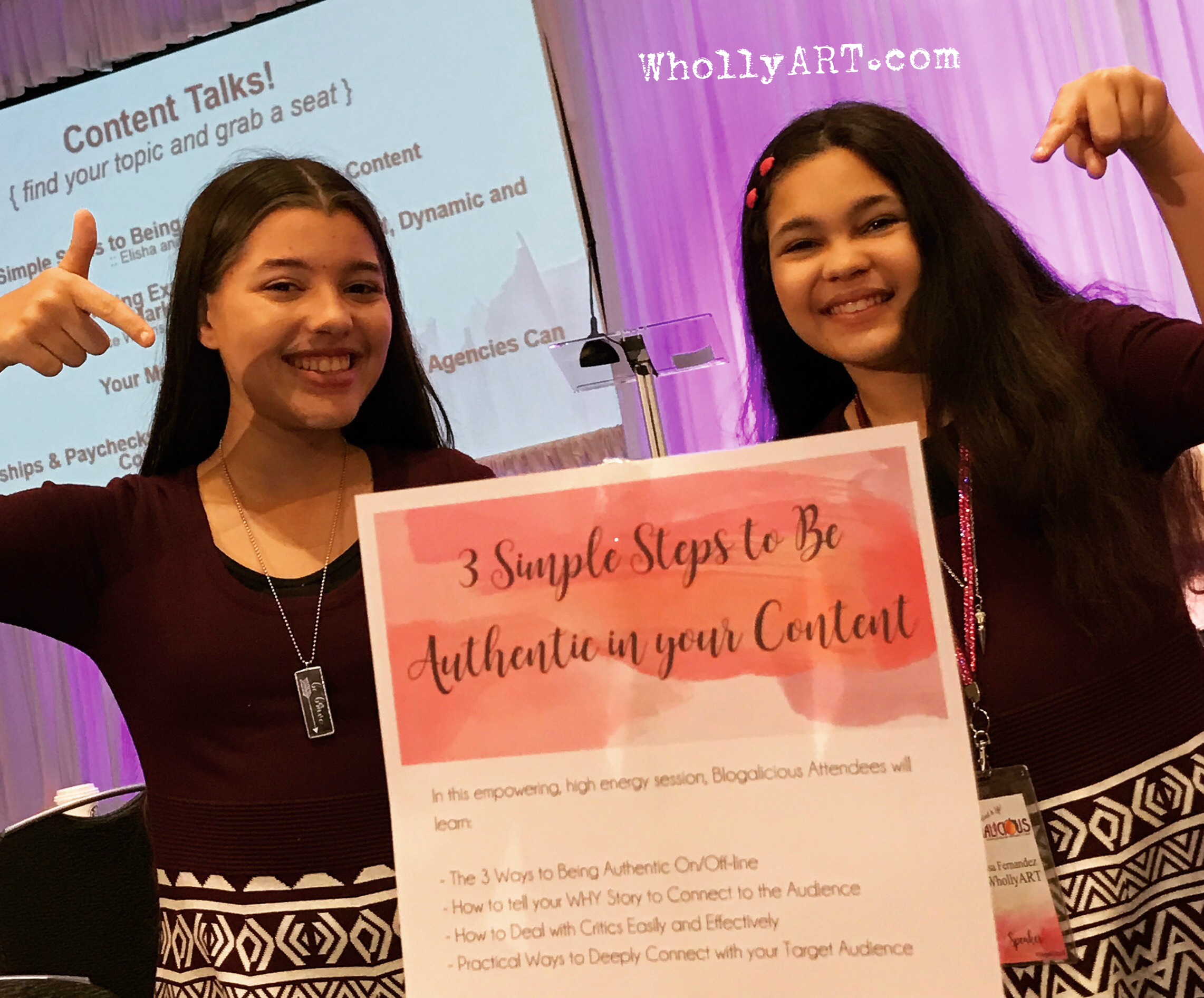 8 ~ Be Mindful of What You are Inviting in Your Life ~ Take a moment to evaluate what media and messages you are taking and consuming. Think about all the sources of information in your life and CHOOSE only to think and read empowering things, and to not believe what isn't. The media is often filled with twisted truths, or truths that aren't whole, so we need to be careful. My mom always says "Think about the source of the information. Is the source trustworthy or not?"
My purpose in writing this post is for your life to be impacted. I encourage you to always think about the words you or others around you speak, and remember to #SpeakBeautiful! 
What experiences have you had (positive or negative) with self image? What tip(s) did you find most helpful?
[elyssa]