Be Our Guest! What You'll Love About Beauty and The Beast
We just came back from the #WeAllGrow Summit and I truly had a magical time. I definitely want to let you in on all the details, but since fitting that into one post would be (very) difficult, I'm going to split all the wonderful experiences into different posts for you to enjoy.
Day one of We All Grow was all about the field trips, and we had the pleasure of going on the Dream Big, Princess retreat sponsored by Disney Princess – Dream Big, Princess. Our mom was chosen as a Disney Princess – Dream Big, Princess storyteller for We All Grow, and we were chosen to come along with our mom on this trip. And, how fitting, because we are absolutely obsessed with everything Disney – movies, music, merchandise, everything! This field trip was jam-packed with surprises, and it was just beautiful.
We had many activities planned for the day, but I'm going to focus on one in particular. We were in the first group to screen the new Beauty and the Beast (insert happy screaming). I love the 1991 original, but this new live-action take on a timeless classic was glorious. You'll have to see it for yourself, but I am going to talk about what you will love about the movie (without ANY spoilers, I promise).
The Beauty and the Beast Characters
Belle is one of my favorite Disney princesses, because of her fierce independence, and determination. Belle is an avid reader (like me!) who dreams of adventure and romance in a world far beyond the confines of her French village.  
I especially love how even though she is seen as odd and strange to the town residents, she remains virtuous and kind to everyone she meets, which is truly heartwarming. Belle is courageous, fearlessly standing up for herself, strong-willed and compassionate. These values are so inspiring for girls. We should all be ourselves, and not be ashamed to shine our beauty from within.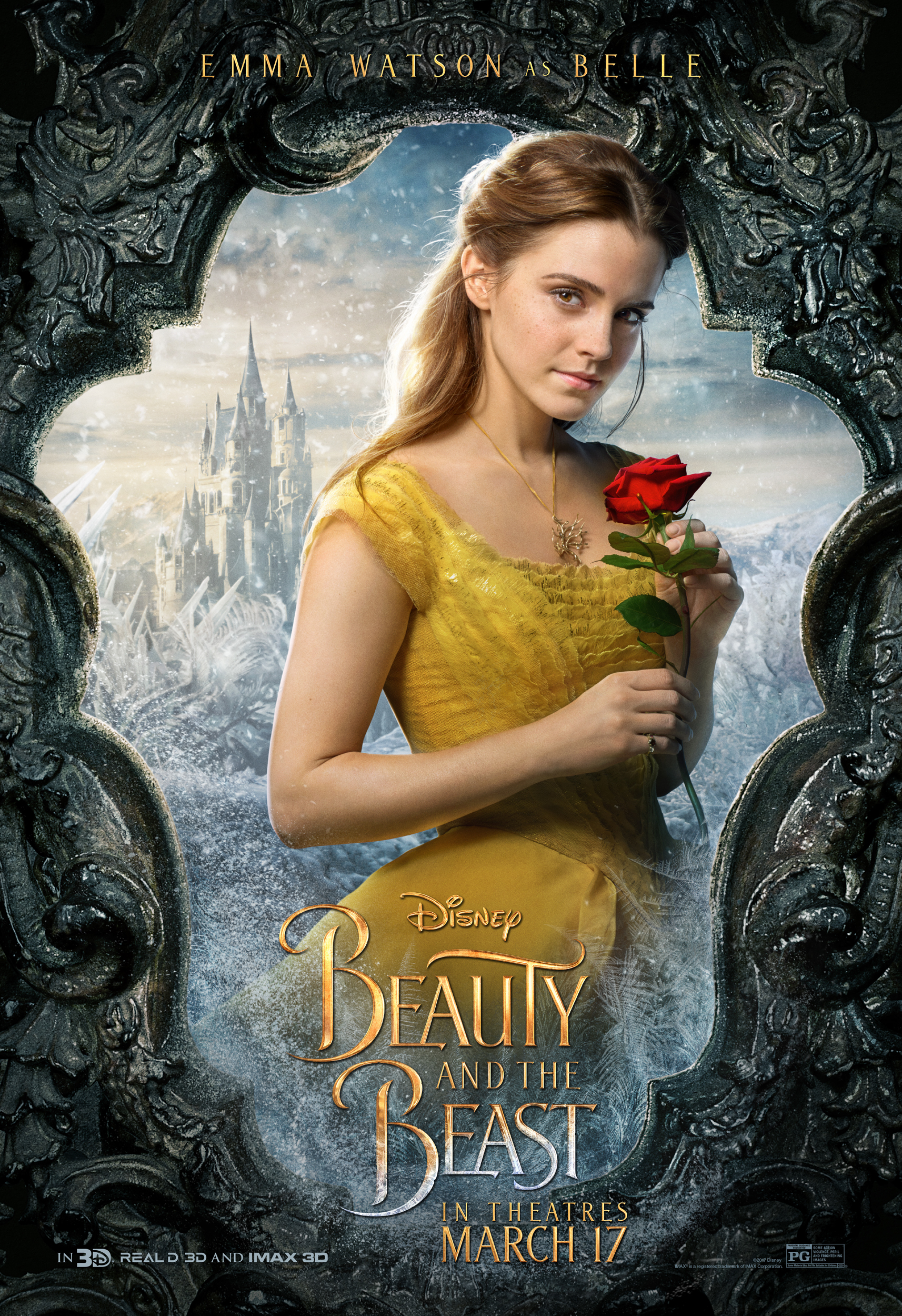 Who better than Emma Watson to play the role of Belle? As a human rights activist, and global goodwill ambassador for the UN, she has always been drawn to and identifies with Belle. 
"I have loved 'Beauty and the Beast' since I was four years old. I remember Belle as this feisty young woman who spoke her mind and had these ambitions and was incredibly independent and wanted to see the world. And she had this relationship with the Beast where they were just toe to toe and that, to me, just seemed like such a terrific dynamic and interesting kind of relationship that I'd never seen before in a fairy tale." – Emma Watson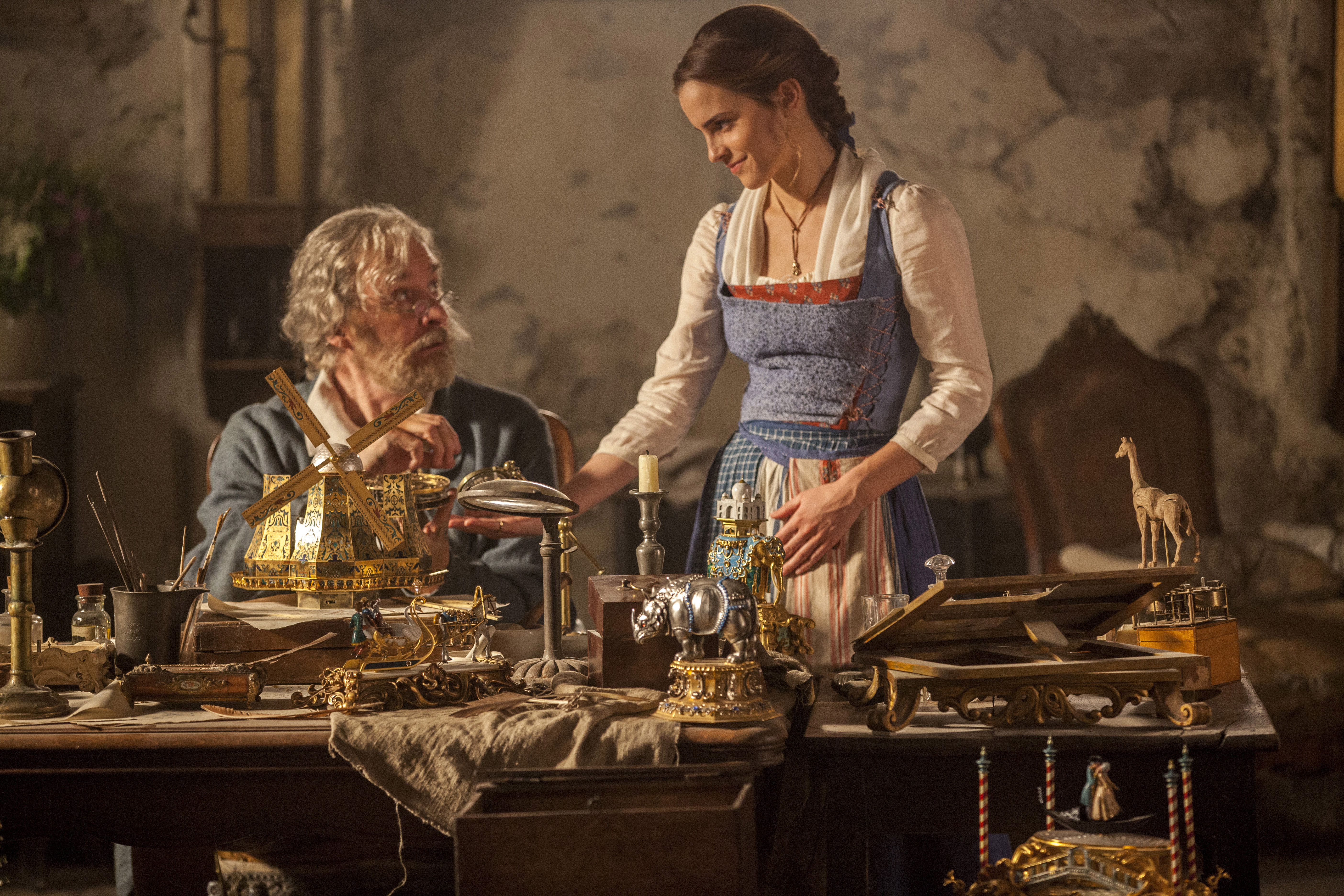 Belle broke the mold for female characters, in that she is unique, outstanding, and quirky. She is interested in literature, has thoughts of her own and is not easily intimidated. It is not surprising that Belle quickly has become an empowered role model for girls around the world and the first contemporary feminist heroine in an animated film.
"Belle is someone who doesn't really care about becoming a princess," says Bill Condon, director for Beauty and the Beast, "She's more interested in seeing the world and figuring out who she is than in finding a man and getting married. We all know how intelligent and worldly and sophisticated Emma is, and while that doesn't describe Belle, it is what Belle aspires to be, and it is the innate intelligence that Emma brings to the role that is such a crucial element when you're doing a live-action film."
I couldn't agree more! Belle has been inspiring me ever since I first laid eyes on the original film, and my mom tells me that I am just like her (no surprise to me, there). 
I also want to talk about how the Beast… err, Prince, (Dan Stevens) is portrayed in the film. I love how Beauty and the Beast shows the more human side of the Beast, and it shows how exactly he became insolent and self-absorbed.
It shows the Beast's desire for love, his natural characteristics of chivalry and humor. I also love how the film perfectly portrays the bonding between Belle and the Beast, despite initial animosity and resentment.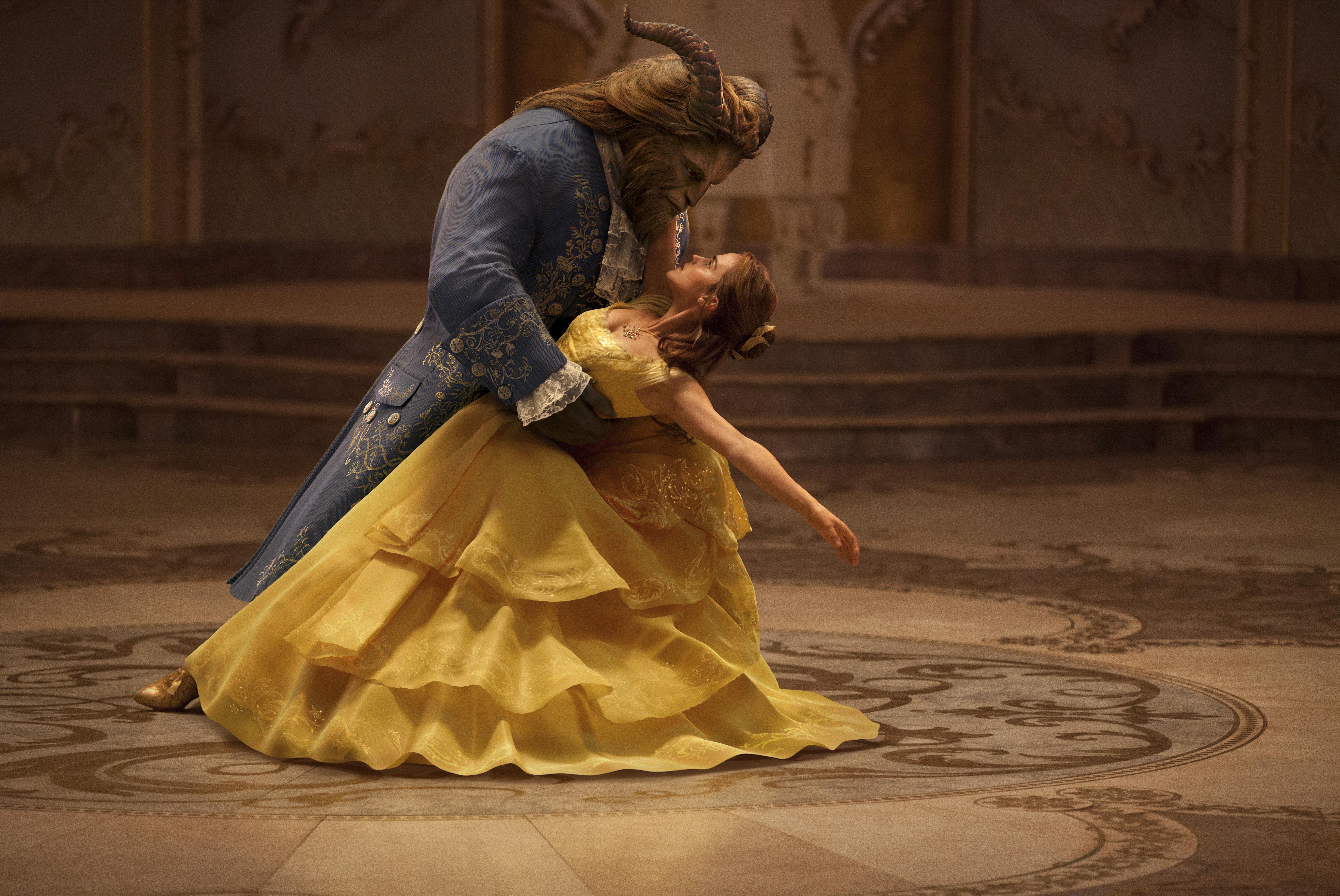 Dan [Stevens] had several profound discussions with Emma [Watson] as to the mindset of their characters and the balance between good and evil and masculinity and femininity. He explains, "I was very keen on trying to calibrate the Beast according to the Belle that she wanted to be and to play, and we ultimately ended up realizing that this tale is not so much about beauty and ugliness but about the beauty and the beast that live in all of us and learning to live with that balance."
Lessons from Beauty and The Beast
The two biggest reminders I got from this groundbreaking film are that Beauty is Found Within, and Love has No Limits. I want to focus on these because Beauty and the Beast is about beauty and love. Beauty and love are two of our most potent human desires, and it's important to know the true meaning of these before jumping to conclusions that can harm ourselves and others.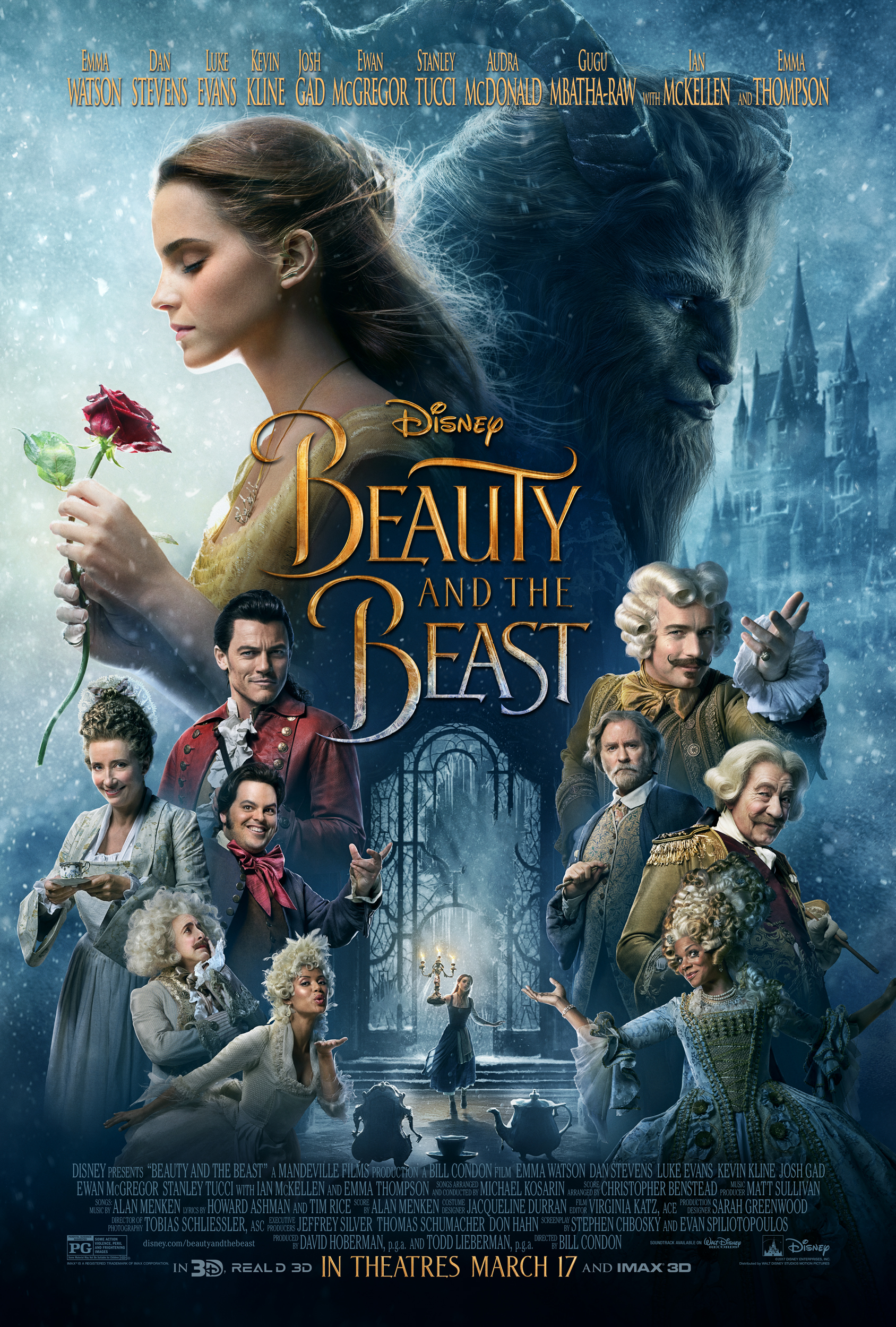 Beauty is not about what you look like, what title you hold, or something you can physically possess. I love that in the movie, you can see that true beauty lies within, and that when we can see the beauty inside we find the beauty around us. I think one of the mistakes we can make is thinking that being beautiful is about the outer beauty. Especially as girls, there's the temptation of clothing and (especially) makeup. While cute accessories and red lip-gloss are fabulous, they don't define who we are. What made Belle stunning was her dignity and respect for herself and others.
Beauty and the Beast had many amazing examples of true love. I love how the film shows that the best romantic relationships start as partnerships and friendships. Belle became friends with the Beast before they fell in love. They established trust, and a relationship they could build upon based on real values, instead of infatuation, like with Gaston. I also love how it shows that love is more powerful than death, and that love has no limits or labels.
The diverse cast had many races and personalities, and I commend Disney for the many differences among the cast, which made the movie heartwarming, feel-good, and hilarious. Emma Watson, Dan Stevens, Luke Evans, Kevin Kline, Josh Gad, Ewan McGregor, Stanley Tucci, Audra McDonald, Gugu Mbatha-Raw, Hattie Morahan and Nathan Mack with Ian McKellen and Emma Thompson made this movie memorable.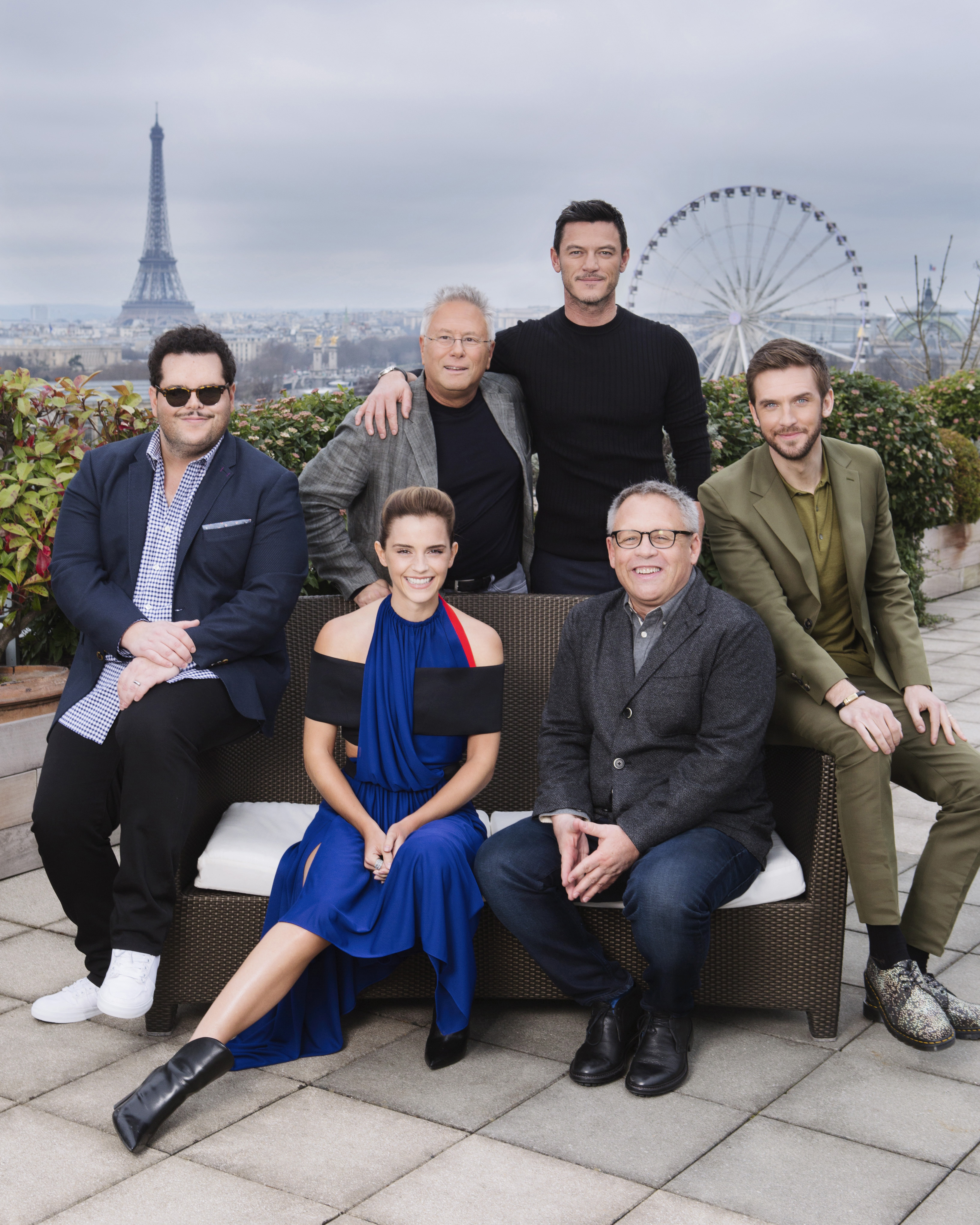 Music from Beauty and The Beast
And, how can anyone forget the classic songs from Beauty and the Beast? The new live-action film has all your favorite songs and some new ones that you will absolutely love. Alan Menken provides the score, which includes new recordings of the original songs written by Menken and Howard Ashman as well as three new songs written by Menken and Tim Rice. 
"Evermore", "Days In the Sun", and "How Does A Moment Last Forever" are enchanting songs that you will love. I cried so hard during the film, especially with the music, so please don't wear mascara and bring plenty of tissues.
I loved Beauty and The Beast so much! You will love it too, and your family will have a favorite new live action fairy tale. It comes in theaters March 17th, so make sure you go out to the movie theater and see it. The music, lessons, costumes, will just cause you to be filled with emotion and joy.
Stay tuned for more updates on our time at #WeAllGrow Summit and remember to…
[elisha]