Are You Comfortable with Speaking in Public?
Chances are, you probably answered a big fat NO when you read the title (question) of this post. And that's perfectly fine. The fear of public speaking, known as Glossophobia, is surprisingly common, and about 75% (that's approximately 238 million people) in the U.S. population struggles with it.
That's a lot. Which means, you're not alone!
You may wonder why I'm writing this blog post in the first place. I speak in public a lot and in front of adults and kids alike. Though I don't feel like passing out or fainting when I go up on stage, I always deal with a little bit of anxiety and inadequacy. Everyone does.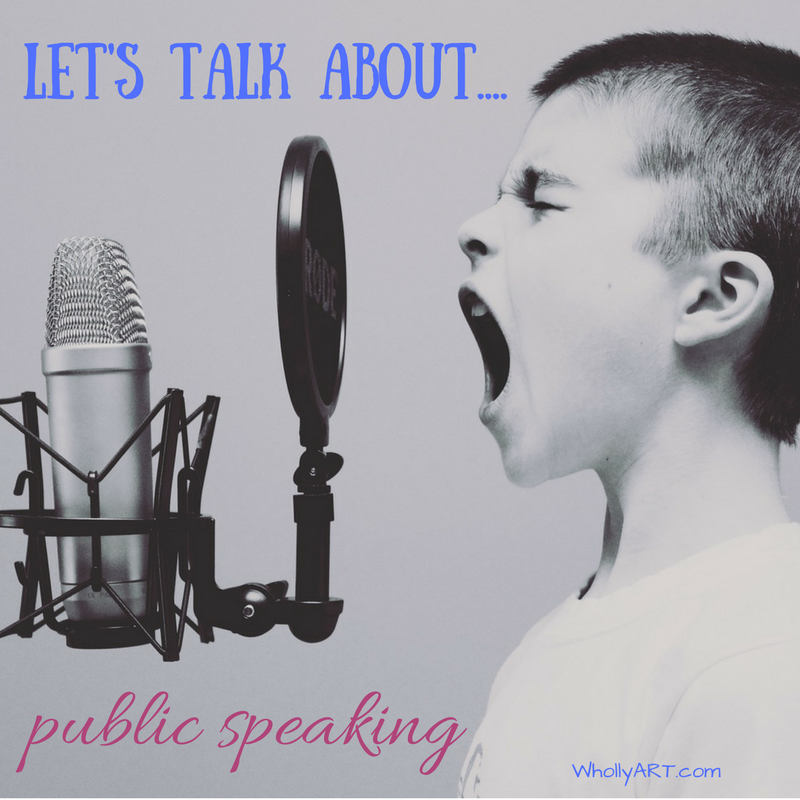 When I started giving presentations in front of large audiences, I was a lot more nervous than I am now. It comes more naturally to me, and I think I do pretty well. I can see why you may be really intimidated with going in front of your class to talk. It can feel frightening that everyone has their eyes on you, and that everyone is judging you based on how you look and talk. 
Although it seems scary, we all have instances in our life that will require us speaking in public, whether it's in your classroom, or in front of 200 people at a conference like Elyssa and I do often. 
Luckily, there are some tips I can offer you from experience I've gathered over a few years. I hope you can use these to be more comfortable speaking in public and then be more successful.
Breathe – This is, by far, one of the most important tips I can offer you when it comes to public speaking. Taking deep breaths is key to feeling focused, thinking clearly, and staying calm. It can also help you sound more organized because you're not rushing through things.
Bring Notes – One of my favorite tips is to bring notes for yourself. I remember when I gave class presentations in elementary school, I brought index/flash cards with a few key points so I could remember the essential guidelines of my speech. Though I don't use the cards now, my sister and I do keep our notes digitally so we can review and use them.

Smile

– Doing the physical act of smiling can actually help you relax and lower your stress level. I also wanted to talk about the focal point system. It's recommended to look in the middle of the room and find a point to concentrate on. It could even be a person (it's nice to have support, if you can get it!)
The Show Must Go On – It's inevitable. We're all going to make mistakes while speaking in public. Maybe you forgot something, you stutter, or you use the wrong word. It's fine! It may feel like the end of the world, but continue as if nothing happened and it will be ok.
Do Your Best – Do the very best you absolutely can. Let's face it, none of us are perfect, but we can do our best. That's the great thing about public speaking, you'll always get another chance at it in the future, and you can improve things. 
Since you made it this far, I'd say you deserve a round of applause for being brave and looking for help, and even if you are comfortable with public speaking, we all need a reminder once in a while and we can always become better.
I hope that you will use these tips to push yourself out of your comfort zone and maybe even find out that public speaking can actually be fun. Oh, and, be yourself. It's the best thing you do already and you will do excellent.
Are you comfortable with public speaking? Let us know in the comments below!
[elisha]