The 7 BEST Captain Marvel Movie Quotes
It's HERE!
On Monday, my mom took Elyssa, Eliana and I to a screening of Captain Marvel. I've been looking forward to this movie for over a year! I've been hanging by a thread, honestly, ever since AVENGERS: Infinity War came out, and I am ready for more excitement, action, and pain LOL
I also got a limited-edition pin. It looks so cool, doesn't it?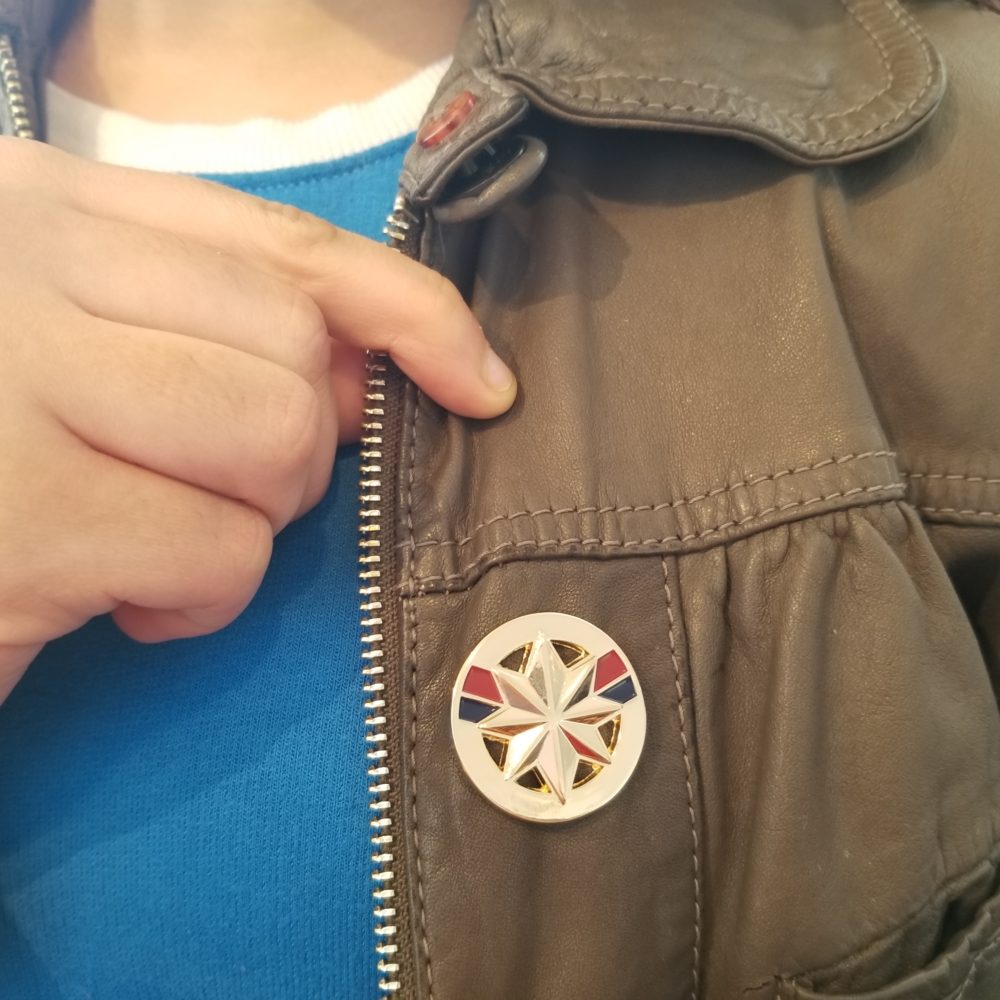 Set in 1995, Captain Marvel is an all-new adventure that follows the journey of Carol Danvers as she becomes one of the universe's most powerful heroes. While a galactic war between two alien races reaches Earth, Danvers finds herself and a small cadre of allies at the center of the maelstrom.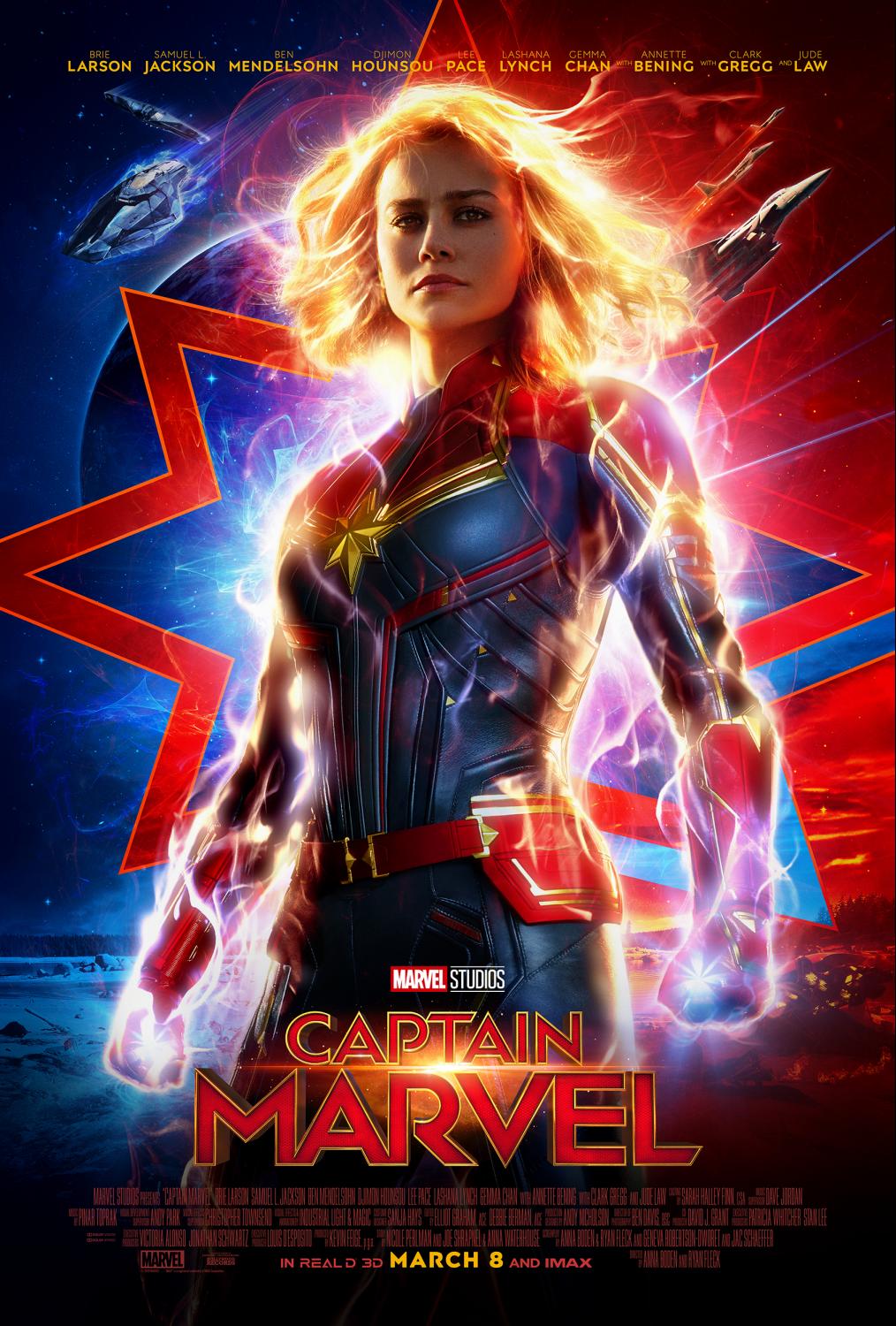 The film stars Brie Larson, Samuel L. Jackson, Ben Mendelsohn, Djimon Hounsou, Lee Pace, Lashana Lynch, Gemma Chan, Rune Temte, Algenis Perez Soto, Mckenna Grace, with Annette Bening, with Clark Gregg, and Jude Law.
We've all been on the edge of our seat waiting for our "noble warrior" heroine, and Captain Marvel does not disappoint. She is a beacon for all women and girls out there, showing us that we are strong, brave, and unstoppable.
She also is a great example of being emotional. The media usually tells us that women are "too emotional" and because of that we can't have high demanding jobs or thrive under pressure because of that.
Captain Marvel/Carol Danvers had been told all her life to control herself. Women are told to do this all the time. It was only when she let her emotions out that she became even more powerful. What an amazing message for women today, and incredible appropriate for International Women's Day, too!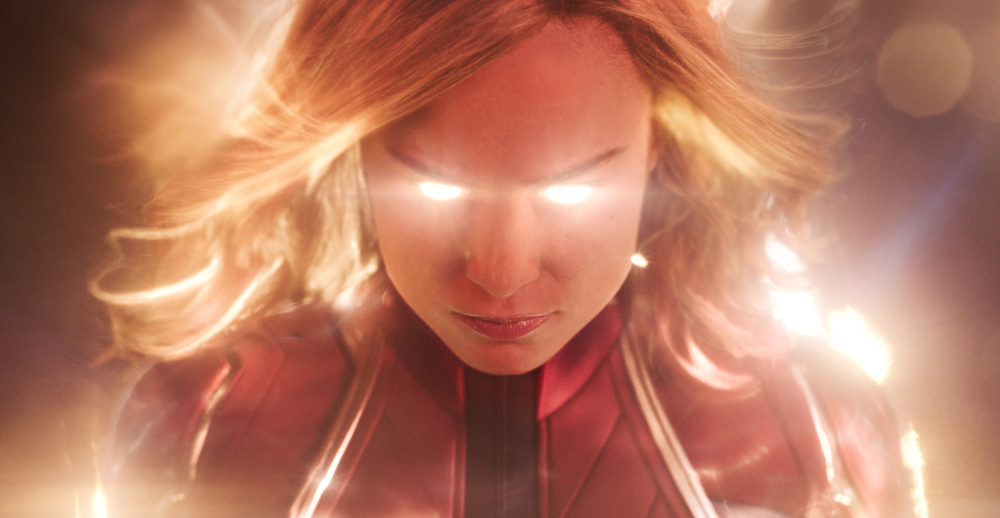 There is also a FANTASTIC movie soundtrack, though I wasn't alive in the 90s, I wish I was because I certainly appreciate the pop culture of that time. I love the music, and I have had it stuck in my head since I saw it. And, the Captain Marvel theme song is now my new anthem, thank you for asking.
It was so hard to narrow down the quotes in Captain Marvel! I found the 7 best Captain Marvel movie quotes. They are the most iconic lines our female hero says. I'll also share how they relate to Carol Danvers' character and what makes her such a great role model.
So, here are the 7 best Captain Marvel movie quotes:
"I'm kind of done with you telling me what I can't do." – Captain Marvel doesn't let anyone order her around! She is her own boss, her own agent, and she gives herself permission to follow her own initiative.
"I'm not going to fight your war. I'm going to end it." – One of the things I loved the most about Captain Marvel is that she doesn't go out looking for a fight. All she wants is to defend the right cause and protect the innocent.
"Try to keep up." – Carol Danvers doesn't wait for anyone. She does things at her own pace and time, and she doesn't conform or lessen her greatness for anyone. As women, sometimes we are told to slow down because other's can't keep up. We don't have to do that. They can keep up if they really want to.
"What aren't you telling me?" – She's smart and inquisitive. Appearances don't fool her. She knows there is more than what meets the eye. We could all learn from her that people are not always what they seem to be.
"I'm not what you think I am." – She knows that there is something different about her. When you watch the movie, you'll understand when I say that she has extraordinary power. She owns it, too, which teaches us to own our brilliance.
"Something in my past is the key to all of this." – She knows that the past is important. Yes, it can get unhealthy to focus and zero in on what has happened to you in the past, but knowing where you came from is important, and Captain Marvel understands that importance.
"Higher, further, faster, baby." – Carol Danvers likes to go higher, further, and faster – that is a great life motto! I encourage you to go higher, go further, go faster than you ever have before, because you can!
As women, we can unite in reaffirming our worth. We have potential that no one else has and all you have to do is tap into it. Push against the flow, be your own hero, and you will be able to soar past your obstacles and challenges.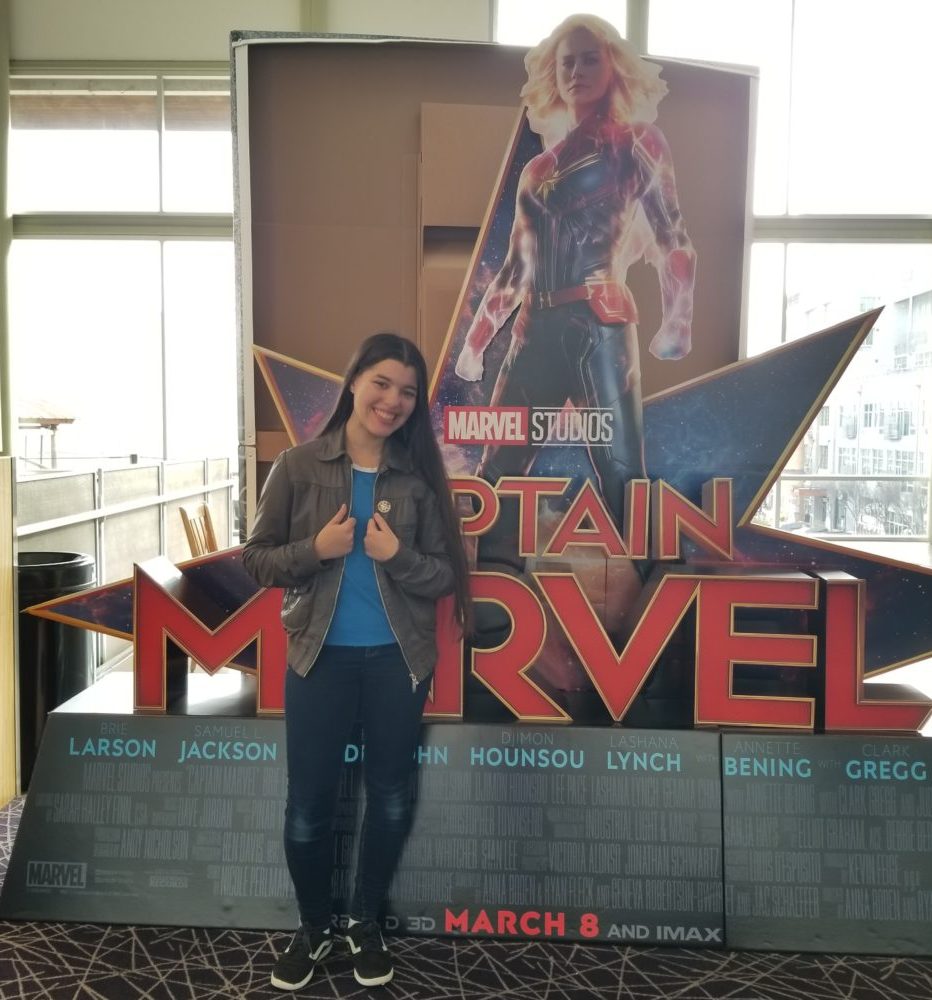 Captain Marvel is in theaters EVERYWHERE. Which quote is your favorite? Who will you take with you to watch Captain Marvel? Be sure to share in the comments below!
Like CAPTAIN MARVEL on Facebook, follow CAPTAIN MARVEL on Twitter,follow Marvel Studios on Instagram, and visit the official CAPTAIN MARVEL site keep updated!
Keep up with #CaptainMarvel, the official hashtag on social media to join the CAPTAINMARVEL conversation.
[elisha]