Simple and Yummy Valentines Day Vegan Cake and Frosting
A few weeks ago, on January 31st, it was my dad's birthday. I wanted to do something extra-special, so we decided that I should make a vegan cake and frosting for him. He was pleasantly surprised to find us waiting at home with a tasty treat (and cool jellyfish decorations.) Our mom posted a picture of him "making a wish" on Instagram.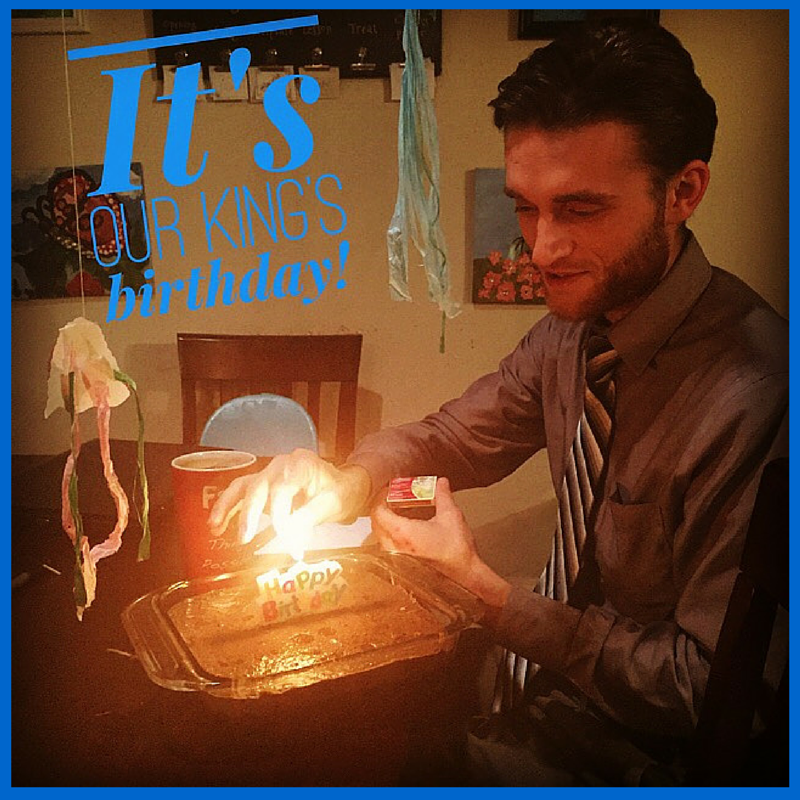 It was SO delicious, that everyone gave me a thumbs-up to make it again for Valentine's Day, and I'm also going to make an extra for my church friends on Sunday. YAY!
Since it's "the day of love," I'm going to say that I enjoy baking and trying new things. But it's not the sugar, or the making of it that's fun, it's sharing it with family, and adding our family's special ingredient: love.
I know that your mouth is probably watering right now, speaking of Valentines Day, and cake, and birthdays, which is why I decided to share this easy vegan cake and frosting recipe with you. I assure you, both you and your family will not be disappointed, but I do suggest getting an adult's help and supervision.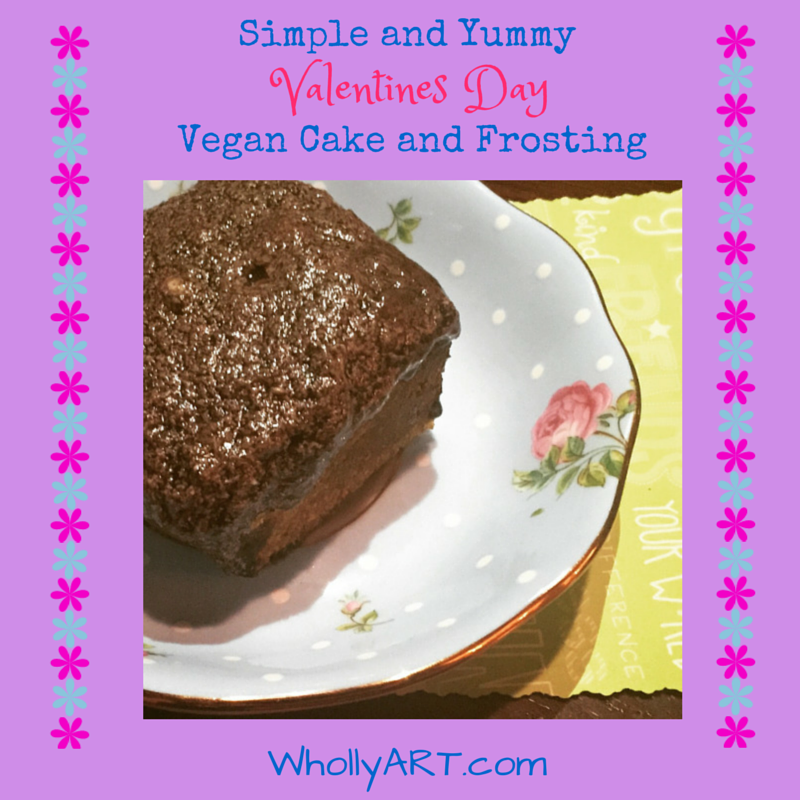 Ingredients:
2 cups All-Purpose Flour
½ cup Brown Sugar
2 tsp. Ginger Powder
1 tsp. Cinnamon
½ tsp. Ground Nutmeg
½ tsp. Sea Salt
1 tsp. Baking Powder
¾ cup of Milk (I use Almond Milk)
½ cup Molasses
½ cup Coconut Oil
¼ cup Maple Syrup
¼ cup Applesauce
1 tbsp.Canola Oil
Directions:
Heat oven to 350 F
Mix flour, ginger powder, cinnamon, ground nutmeg, sea salt, and baking powder in a bowl. Set aside.
Get another bowl and add the milk, molasses, coconut oil, maple syrup, applesauce, brown sugar. Mix well.
Combine wet and dry ingredients and mix until it becomes a thick, smooth paste.
Pour the mixture into greased round cake pan (grease with canola oil beforehand.)
Put in the oven and let bake for 25-30 minutes, or until a fork comes out clean when inserted in the middle.
Now, before you dig in to this delicious cake, let it cool for a bit in the oven while you make my yummy chocolate frosting to put on top. I warn you, though, it has a very rich and sweet flavor to it, try not to lick your fingers off! LOL
Ingredients:
1 cup of Vegan Whipped Butter
½ cup of Almond Milk
2 cups of Brown Sugar
3 tbsp. of Dark Chocolate Powder
Directions:
Beat the butter in a bowl until soft and fluffy
Add the brown sugar, and mix
Add the Almond Milk, beat carefully
Mix in the Dark Cocoa Powder, until creamy and smooth
Let stand for 10 minutes in room temp.
Put in the refrigerator until thickened
Spread on top of the cake with a butter knife
There you have it! You have just made a masterpiece fit to eat. I am sure you agree that this recipe was a piece of cake. I hope you enjoy this Valentines Day with your family, and make sure to spread lots of cake, love, cake, hugs, and did I mention cake?
Also, remember that there are a lot more ways to make your Valentines Day a sweet one, (without all the sugar). Hugs, kisses, and acts of kindness are just as "tasty."
How did you make your Valentines Day sweet?
 [elisha]