Inspiration Collected from #BlogHer 2017
You may know by now that we travel to conferences a lot. It's always great to connect with new people, sponsors, and learn new things. 
We just came back from BlogHer 2017 and it was incredible! The networking, the food, the special events – it was definitely worth it and I am so happy my mom took Elyssa and I along with her.
I want to share 5 of the most important, heartfelt moments for me at #BlogHer 2017 in hopes that you will be inspired and touched as much as I was.
Chelsea Clinton and Cecile Richards – These powerful women were talking about women's health, in particular the mission of Planned Parenthood. They inspired me because I agree that women's health is important and that we all need to be aware about women equality and our rights. I felt so motivated to advocate for making a difference and doing our best to bring awareness to why these causes are important.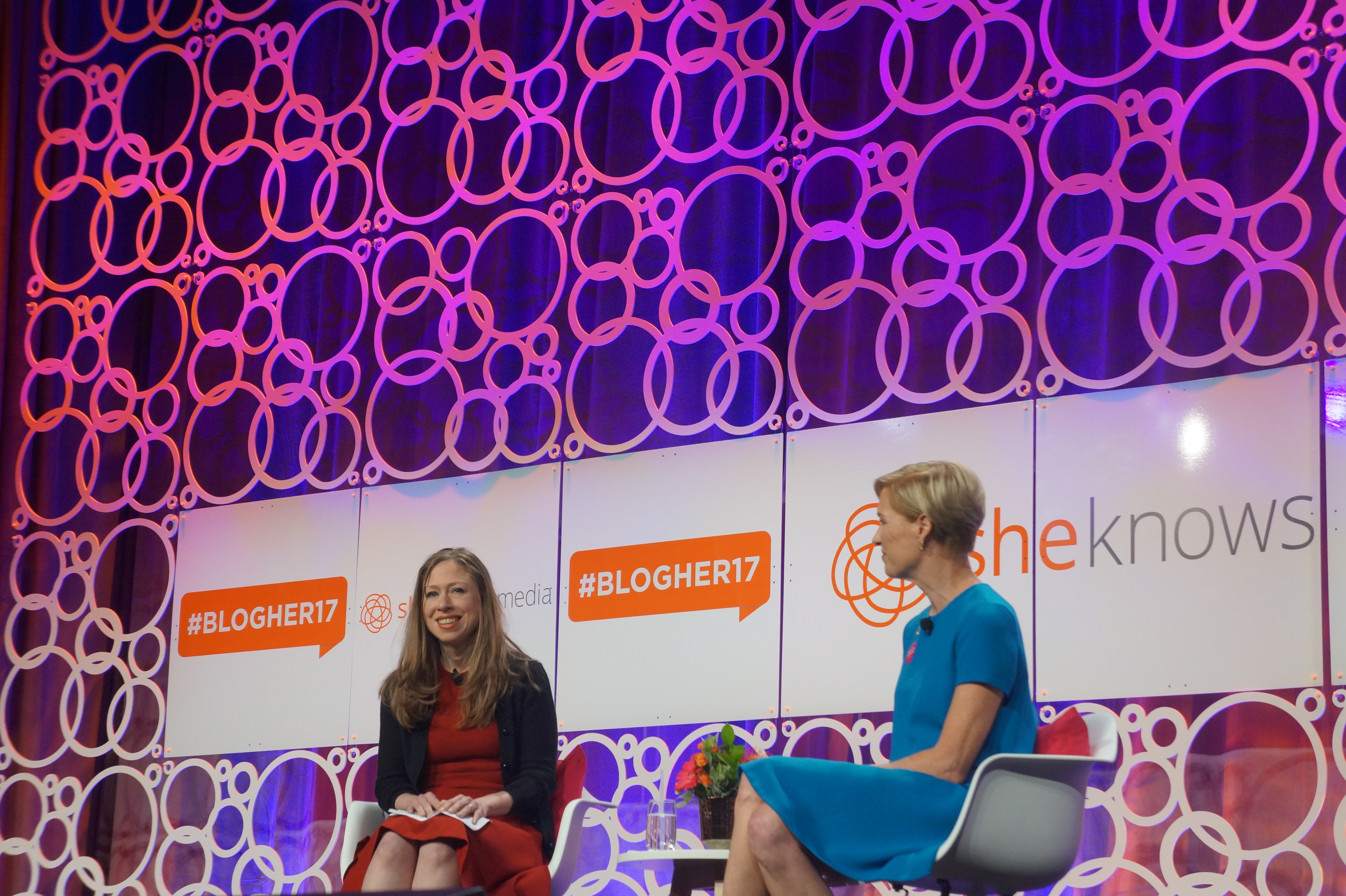 Storytelling Your Way To Healing and Support – How could I not mention this incredible panel in my blog post? I had the immense privilege of hearing from my mom, Elayna Fernandez, Allison Kenny, Kristin Shaw, and Tracey Giggetts, about how we can share the stories that are most difficult for us and make a difference. I was inspired to hear that these women all have very painful stories, yet they are sharing them because of the hope they have that they will help others open up and share their story. These women are amazing, courageous, and I am blessed to know them.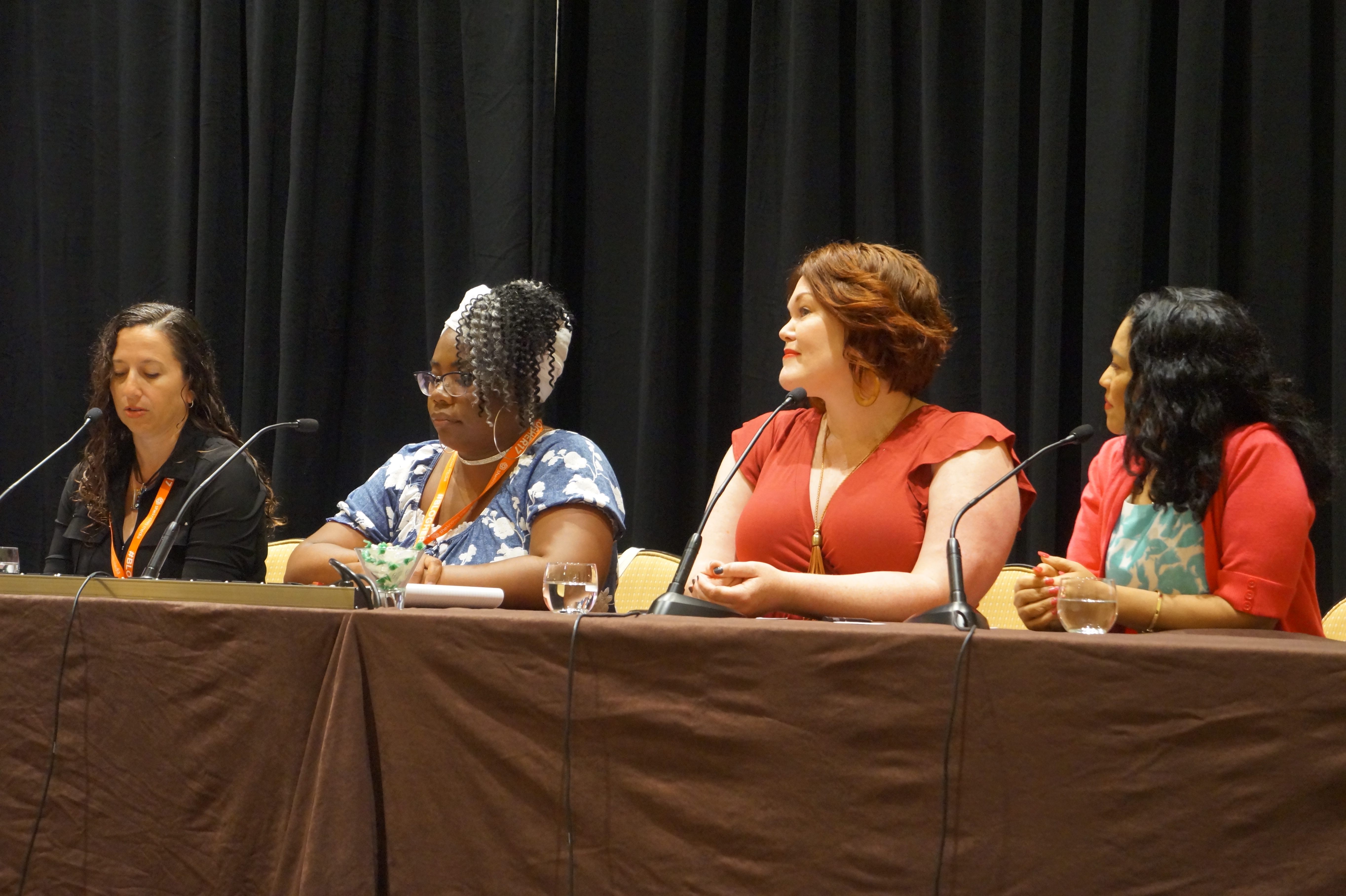 VOTY (Voices Of The Year) – I am always moved by the VOTY honorees in BlogHer, but this year I was especially moved by the video movements of Antonia Akinthude, for her video titled "These Are Our Children" and Nia Evens with her video titled "#LetHerLearn", both about African American children and changing the perception they get in the media. 
These videos taught me about how judgment truly affects how people see everything and how we can make a difference by standing up to bias and making sure we have compassion in our communities.
Also, me, my mom, and my sister had the honor to be VOTY judges as part of being in the BlogHer Community Advisory Board. I am so grateful that we had the opportunity to play a role in the conference, coming up with new ideas and getting involved.
#HatchKids Advice to my 12 Year Old Self – I was super excited to see my sister (YES, Elyssa!) up on stage along with fellow Hatch kids Zaki, Reed, and Jo-Jo, talk about the importance of loving yourself. They shared the stage with athlete Gabrielle Reece, professional surfer Quincy Davis, and British-born model Charli Howard. I loved how they talked about body positivity and about that you shouldn't pay attention to what others think about you, and instead shine your own light. I am so proud of Elyssa and to say that my little sister was on stage makes me so happy! You rock, manita!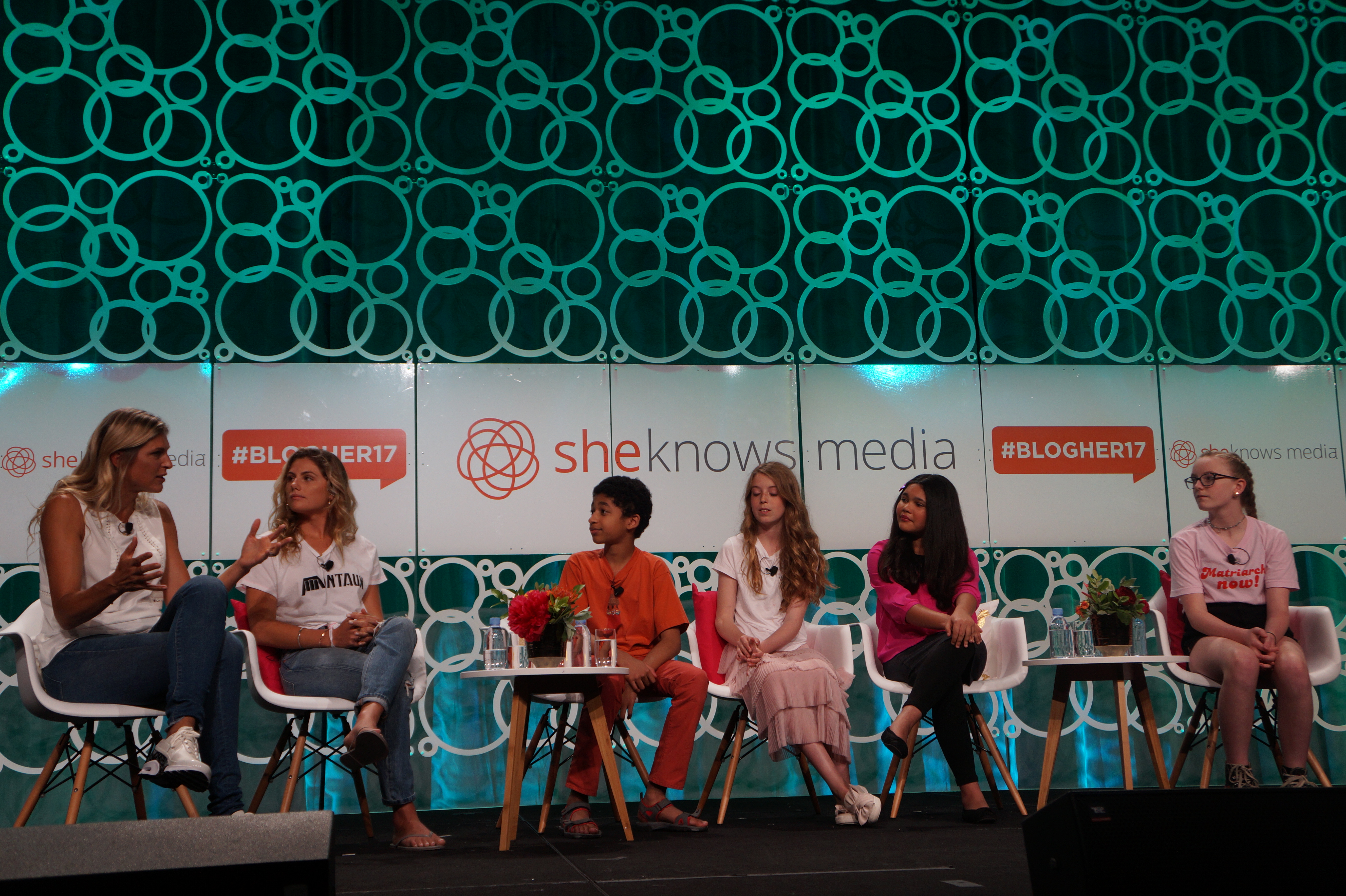 Makers and Creators – To finish off the conference, we listened to a powerful and emotion-filled message from 3 striking women, all addressing the topics of negative voices in the media, and sexual harassment. Amy Ziering, award winning filmmaker behind The Hunting Ground, political analyst Zerlina Maxwell, and Sarah Spain, ESPN journalist, all shared the stage during this groundbreaking panel. I loved how their main message was that in order to stop something, we need to work with compassion, and bring awareness to other people, even if it means stepping out of our comfort zone, getting uncomfortable, and not being popular. 
Honorable Mentions
I loved Gina Pell's talk on Friday on becoming a Perennial, a movement that encourages us to stay curious, reinvent ourselves, go outside our boundaries, and look past labels.
I also loved hearing from Bobby Jones, CMO of PeaceFirst and author of Good is the New Cool, and his advocacy for changing the way media talks about our youth. We learned that only 1% of media about youth is POSITIVE, and that we must focus on the good that young people are doing. It was a great way to wrap up the conference.
The Mindful Moments we had everyday were very refreshing, we got to have a moment of peace, stillness, and quiet, as we all practiced breathing, meditation, and setting our intentions for #BlogHer17. Thank you to Starr Barbour, Ananda Leeke, and Latham Thomas, for helping all of us connect with ourselves and feel calm.
Thank you to Elisa Camahort Page for creating BlogHer, and nurturing a community for bloggers to express themselves and connect with each other. We are grateful to you and love you very much!
I loved BlogHer and I encourage you to go when you have the opportunity. It truly helps you get to know the blogging community, and make connections you wouldn't have thought possible. I look forward to going next year!
What lessons did you learn from #BlogHer? And how do you like to connect with others?
[elisha]