How to Improve your ACT Scores and Feel Confident
As a recent homeschooling high school graduate, I honestly thought high school was one of the most difficult things I had to conquer. After graduating and dotting my i's and crossing t's, so to speak, I then realized the challenge of preparing for college was upon me. Hello, applications, deadlines, essays, and the nearing future! It was like being thrust into a whole new world.
With the end of high school, comes the challenge of the SAT and the ACT tests. You've probably heard of them, and I wouldn't be surprised if you're already feeling a little nervous just reading about them. These scholastic assessment standardized tests come as a requirement for almost every college or university out there, and require a lot of preparation.
Getting a higher education has always been of crucial importance for me. My mom has taught me the value of learning and that nothing can compare to the knowledge and life experience I can gain from college. She has always encouraged me to look for extracurricular activities that enrich my mind. I have big goals for my education, and in order to succeed later, I must put in work now.
It always helps to have the tips and tricks on how to do your best. Everything takes time and effort, but luckily for you, there are some simple ways you can improve your ACT scores while building your confidence:
Know Yourself – Who knows you better than you? Assess your academic strengths and weaknesses. English and Reading have always been my strengths, in fact, I'm already at a college level in both of them, since I basically live and breathe both of them. I knew I needed to focus on my Math and Science in order to balance it out, which I was dreading. Self-awareness isn't comfortable, but it's important to see where you can do better.
If a certain portion of your exam calls out to you, a.k.a. You love it and you're good at it, then awesome! You don't have to stress out too much about that section. That means you can cut the time you spend on that subject and focus more on the one you just don't get.
Work on Your Confidence – Before I took my first pre-ACT, I was freaking out. Actually, that would be an understatement. I was having an absolute meltdown. Yeah, that's more accurate. I was wondering, 'What if I fail?' 'What if there's no helping me?' 'What if I'm not smart?' and hyperventilating.
My mom stopped me in my tracks right before I spiraled further. She talked to me about releasing the tension and nerves I had built up. It's just a test. It doesn't determine how intelligent you are, intelligence can't even be measured. You won't die if you get a low score. And, you can't go comparing yourself to others who have done it once or even several times before.
Don't beat yourself up, instead tell yourself you can do this. Make yourself a list of positive affirmations. For me, those looked like, 'I am good at math', 'Geometry isn't threatening, they're just shapes', 'Math is my friend', and my favorite one, 'Push through this, and you won't have to take any math in college!'
Study – It's been said before, I'll say it again. You have to study in order to get better. It doesn't matter what it is. Make a consistent schedule for studying. A lot of times, it's extremely tempting to pull an all-nighter to finish some last minute homework, or cram a lot of school work into one day.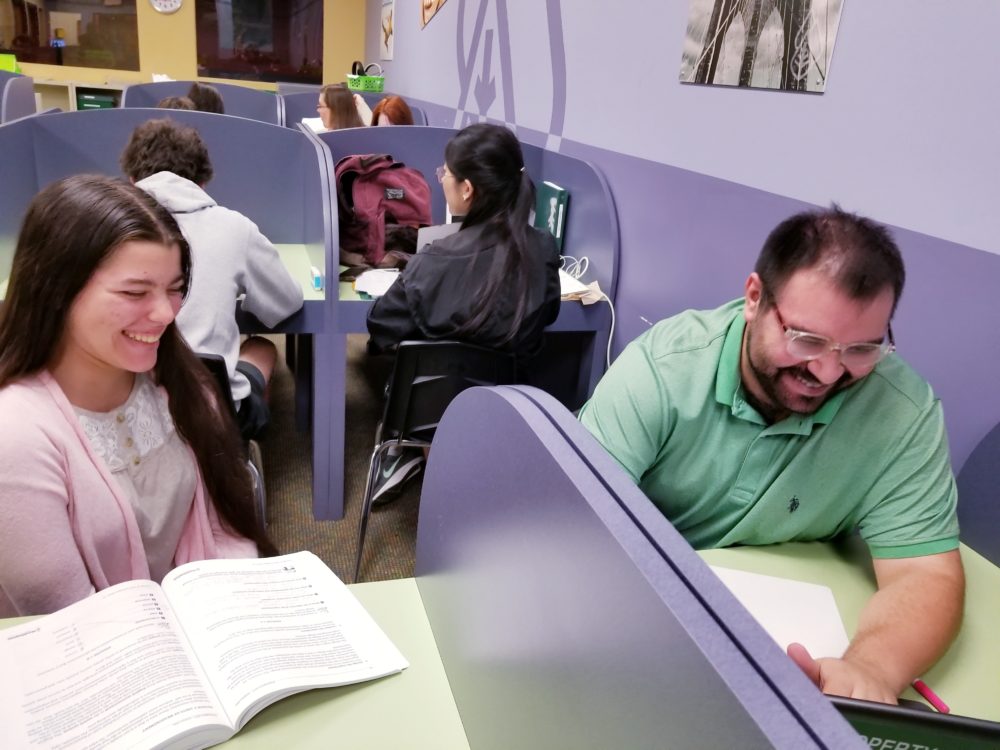 Instead, set aside 30 minutes, maybe 45 to work on a subject a day. Another important element would be to reward yourself for studying. One of the simplest forms of reward is self-acknowledgment. "Elisha, good job for remembering the distance formula – you're really improving!" (Math formulas…. oh how I'll miss those.)
Eliminate your distractions– Here's where it gets a little difficult. If you have a dream, you have to be willing to say no to whatever or whoever stands in your way. So basically, this could also be renamed: Set Firm Boundaries.
Want to watch a movie? Save it for the day after your test. Want to hang out with friends? Study first and go out with friends when the test is over. Electronics? Keep them out of reach so you don't get caught scrolling social media.
The night before my test, a friend of mine invited me to go watch a movie. Guess what I said, even though I like this friend a lot and probably could have used a night off? That's right. No. It can be hard to say no, but like my mom says, "When you say no to something, you're saying Yes to something else." So what would it cost you if you get distracted? Think about that, and ask yourself if it's really worth it.
Get Extra Help – My mom and I discussed how we could help me best prepare for the ACT. I knew I needed extra help outside of home, because while I am usually self-motivated, some of the math concepts made no sense to me at all, and I was really struggling. My mom found out about Huntington Learning Center tutoring and test prep and we went in for a consultation.
Mike Barber, the owner and executive director of the Fort Worth Huntington Learning Center location, recommended I take the ACT. I'm not extremely enthusiastic about math, and he explained that the SAT is more packed with math in the actual test, while the ACT is split up into four tests: English, Math, Reading, and Science.
After the initial meeting, we came back so I could take a sample ACT test. I scored really high in both English and Reading when I took the pre-ACT, and on the flip side, my Science and Math scores needed A LOT of work. My mom was an A+ student in high school, but she joked that if she took the ACT today, her scores would probably match mine. We are far better with words than numbers.
Mike was a wonderful resource. He sat down with my mom and I and affirmed that I was already college ready in our first meeting. He also made my mom feel at ease about the college application process, and balancing my academic success with my happiness.
I admire Mike because he's encouraging and also transparent when it comes to the learning process. It's clear from the beginning that at Huntington, they aren't just focused on improving school performance and test scores. They want students, like you and like me to feel confident and good about ourselves in our learning journey.
At Huntington Learning Center, I had access to the best instructors in Math and Science. I worked the most with Edward, and it was an unforgettable experience. Initially, I was really worried about being judged for not knowing enough. I thought I would seem stupid or not smart enough to ask questions and look for help.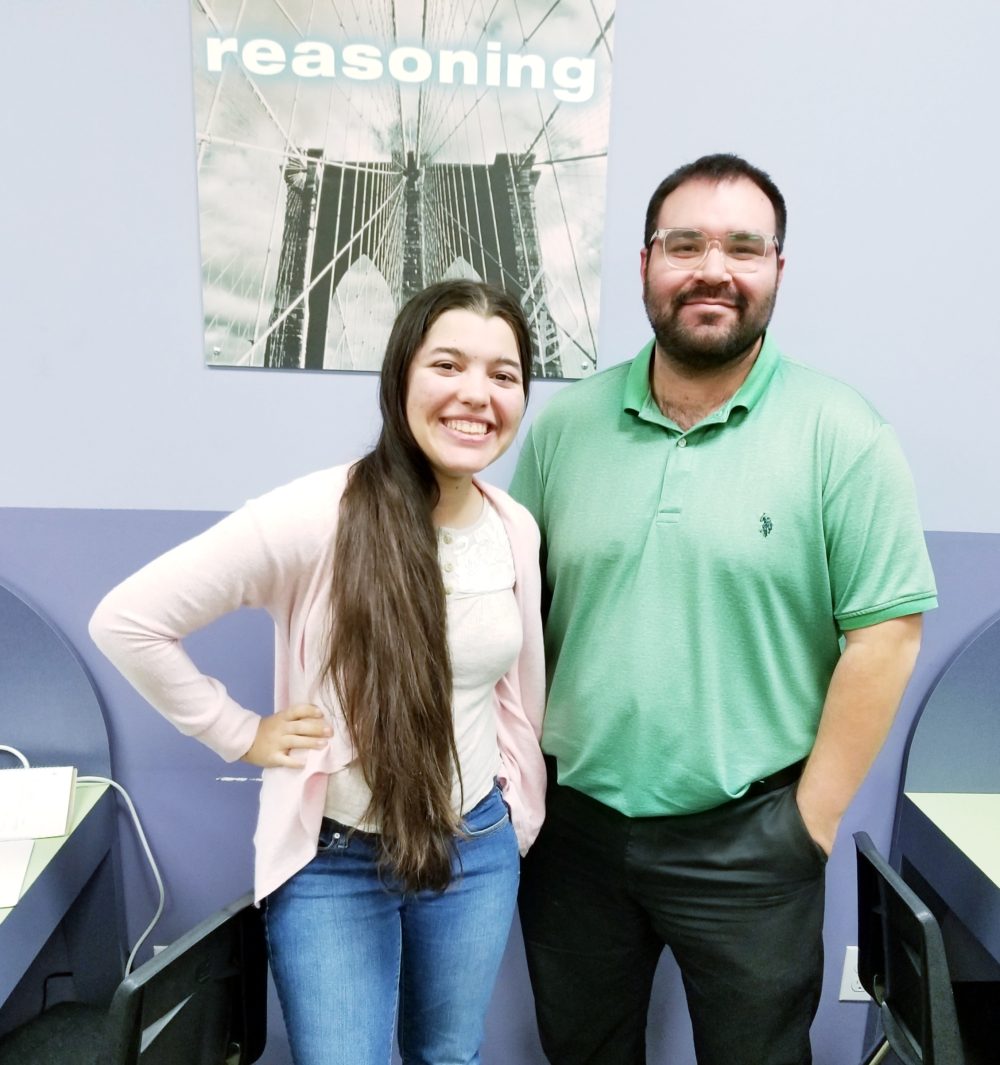 That couldn't be further from my experience. With time, I learned that your instructors at Huntington can actually become like really cool (and smart) friends. I felt like I was free to question anything and that Edward was willing to explain the more difficult concepts to me more than once. It also helped that he had access to my pre-ACT scores, so he knew that I had a firm foundation in English and Reading, and he also knew where I struggled so we could pinpoint and work on it. He explained math to me in more of a problem solving, searching for answers in the context mindset, and through that I was able to relate my experience with words to numbers.
In addition to my instructors, Huntington Learning Center equipped me with outside resources to learn from in my spare time. I got an official ACT prep book for Math and Science. I also looooved the Huntington Online Program (or HOP). When you sign up for a personalized learning plan, you also receive this on demand resource. I can access it from a phone, computer, and any electronic device.
In just 3 months, I had a 6 point increase in my ACT Math section on the pre-ACT. I was so proud. Thanks to the tutoring and strategies I learned at Huntington, I was able to be focused and alert during my ACT, and feel confident on test day.
Learn Test Taking Strategies –There are many test taking strategies out there to prepare for your big day. I'd like to share 3 that helped me the most, and I strongly recommend you use them.
Answer easy questions first. Don't focus your energy into the difficult questions first, if you know you can answer the question, answer it and move on.
Guess if needed. There are no penalties on the ACT for guessing! So, if you are stuck on a question, and time is ticking, fill in an answer and keep going. Just make sure you get through the whole test.
Don't second guess yourself! If you filled in an answer, don't change it! Most of the time, we are right on the first try. Every second spent refilling an answer bubble risks getting the answer wrong.
Find More Resources – There are many helpful resources online to help you achieve success on testing day. I have used Khan Academy for help with Math, and ACT.org has a wealth of free quizzes and full-length sample tests that you can take. There are many other websites with free guides on how to maximize your test day.
If you have friends from school that happen to be good at the subject you need help with, then ask them for advice! That's what friends are for. It's also helpful to hear things explained from a perspective more similar to ours, too.
Sleep and Relaxation – This tip is essential, especially in the week before your ACT. Whenever possible, take time to relax and do things you enjoy the week before your ACT. I did light math study, but I gave myself free time to read, and draw, and simply be still.
The best way to make sure you are ready is to get at least 7 hours of sleep the night before your test. Sleep was number one on my priority list the night before my first ACT. I went to bed extra early, and allowed no excuse to stay up.
Dress for Success – Wear comfy clothes! It may not seem important, but do you think you're going to do your best if you're wearing a super itchy sweater or really tight pants? Choose something simple. Wear layers if it's cold outside. Make sure you're not wearing anything that would distract you from your test.
Movement– Walk around and stretch before you go to the test. Get your blood pumping and your energy up. ACTs are usually held on Saturdays, and they run from 8am to about 12pm. You'll be mostly sitting for over 4 hours, so make sure you don't feel stiff. Pro tip: sometimes there will be an impromptu extra test. Don't freak out – it's not graded, and will not reflect on your score. Just do your best.
Leave the Phone at Home –Bringing a phone can jeopardize your scores. Don't run the risk. Leave it. If you have someone picking you up, make sure they know when to wait for you, and let them know that it may run longer.
Bring the Essentials – Pack a small bag with everything you need. First off, you can't get in without your ACT Admission ticket and ID card. Have them with you to check in. Next, bring at least 2 regular pencils (mechanical pencils are not allowed) and a pencil sharpener. Also bring a watch. It's not guaranteed that there will be a clock in the testing room, so be ready to time yourself.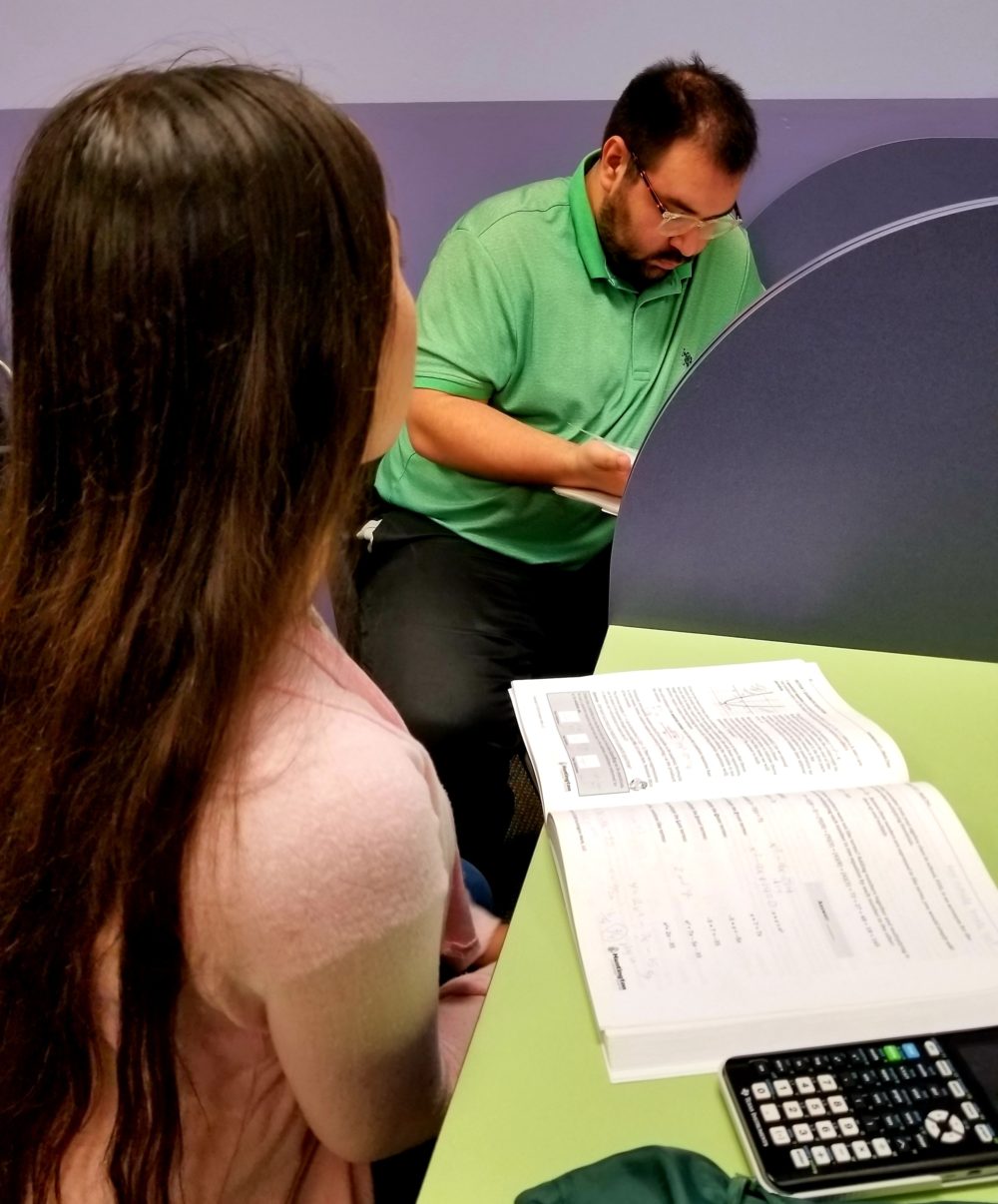 I would also highly recommend getting a calculator for test day. It was one of the most helpful tools ever. My mom got me a TI-84 plus CE (amazon affiliate link? ) calculator, and it was literally a miracle for me. Make sure to get a calculator that complies with the requirements for the ACT – not all calculators are allowed.
Follow All Rules – On test day, there is a long list of rules and guidelines you'll be going over. If you break any of the rules, you will be dismissed, and your test scores will not be graded, even if you've completed other tests. A special word about cheating – it's not worth it. Do your own work, be responsible, and mindful of those around you.
Take Advantage of the Break – There is one short 15 minute break after the Math test on your ACT test day. It is super essential to bring a large water bottle and snacks. The last two tests, Reading and Science, are often difficult not because of the content, but because you'll be tired and running low on energy. The snacks you pack will make all the difference in giving you that extra boost to finish strong. And, I cannot stress enough – drink water!
Above all, know that you've taken all the right steps to prepare for your ACT. I know you'll do great. Results come in 4 to 12 weeks after the test date, so it's a little nerve racking to wait for the scores, but affirm yourself every step of the day. When you do your best, you'll feel it, and that is the greatest reward.
Happy testing! What was your favorite ACT tip? Do you have any you'd like to add?
[elisha]