The Magic and Wonder of Playing Dress Up
We're a very unconventional family (this much I'm sure you know)! We have different traditions, celebrations, and habits that not all families have.
Halloween is a huge part of the year (and the candy craze is all too real), but we don't celebrate it. At least, not like everyone else. We don't go trick-or-treating since we don't eat candy, but we LOVE dressing up. 
I'm 16 (old, I know haha), but I haven't quite grown up yet. There are many traditions from when I was littler that I like to keep alive, to remind me to have fun and let loose a little bit. Dressing up is one of them! This year, I used two costumes, Rey and Princess Leia from Star Wars (one of my favorite movie series!). Elyssa dressed up as Princess Belle (isn't she adorable?)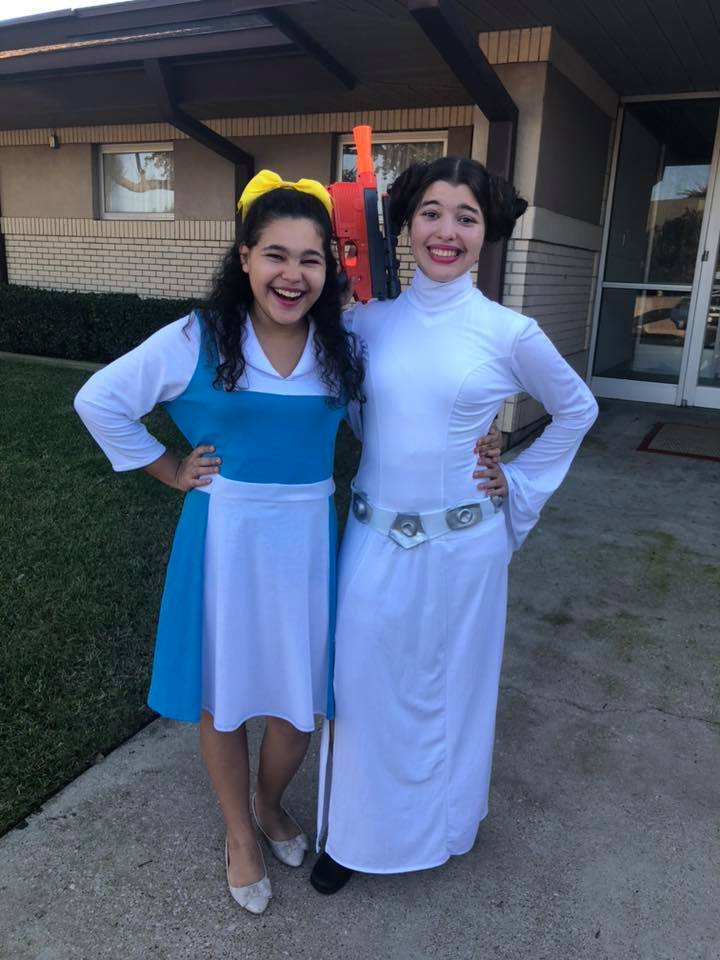 You may think, as you get older, that costumes and role-playing is not for you, and that it's for young kids, but in reality, you're never too old to experience the magic and wonder of playing dress up. My mom joins in with us a lot, too! 
In addition to it being crazy fun (since the possibilities are endless, you can be anything you want to be, quite literally,) there are benefits to dressing up that maybe you haven't considered. Here are 5 ways dressing up can improve your life!
1.
Improve Your Brain
Dress up engages the brain, specifically memory. Playing dramatically can help us remember what we see or hear. As humans, since very early on in our life, we imitate what's around us, and we bring that into our everyday actions.
By pretending, we experiment with new ideas and behaviors. That way, we find out new things about ourselves: our likes and dislikes. We can explore the elements of a new identity and feel free to take what we learn with us!
2.
Work on Problem-Solving Skills
We have to make decisions when we engage in dress up. Practicing problem-solving can actually help you solve real life problems! When you imagine someone else and how they would act in a scenario, it helps you think through your options, what is the best choice, and it can make you more cautious and careful.
3.
Develop Your Emotions
There are so many scary and frightening situations in real life – accidents, violence, social and political issues. When we are constantly confronted with them, it can be hard to cope. Processing your fears through play, can actually help you make sense of the world, and overcome feelings of helplessness.
Engaging in role-play can also help you see the world through another's eyes, and that increases empathy! Empathy is one of the most important feelings, because we gain it through life experience, and we can use it to help others.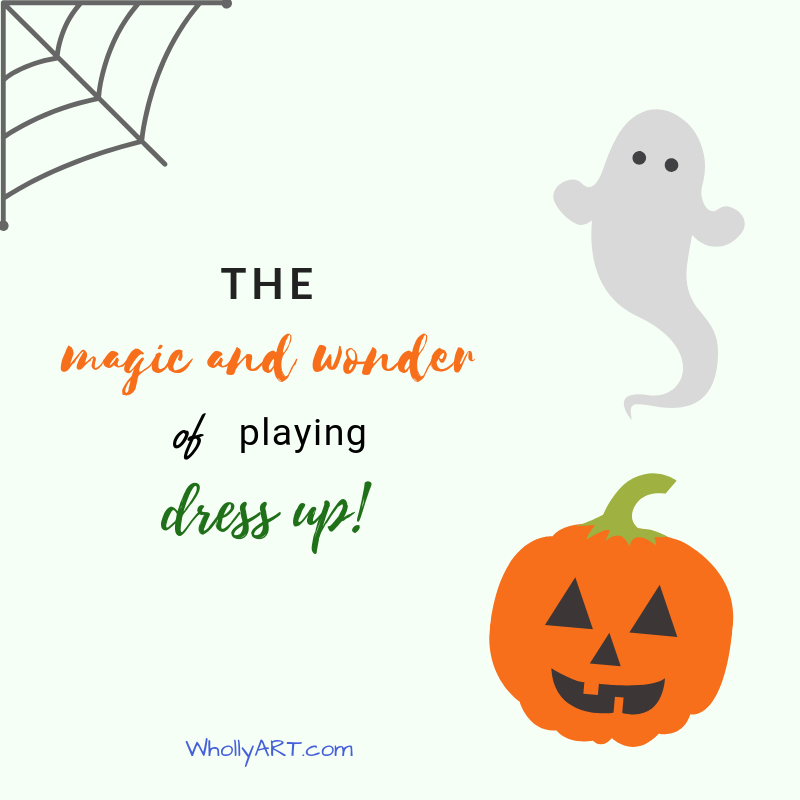 4.
Exercise Your Imagination
As children, our imaginations are limitless. But as we get older, we get pressured to put those things behind us, and focus on the "real" world. Imaginative play can help you think more creatively as a teen and adult, but if we hold on to imaginative play, there are even more possibilities.
With dress up play, imaginations are given free reign. There is no limit to who, where, or what you can be! Doesn't that sound like a dream come true?
Our imaginative stories can be rooted in reality, and help us think about things in a different way. Looking at things through a child's perspective offers more insight than you may think!
5. Strengthens Relationships and Communication
This goes along with developing emotions, empathy strengthens the skill to understand other people's feelings. That can help us deal with people on a daily basis – in school, and later on, at your job.
Dress up and role-playing can also expand your vocabulary and give you the chance to practice words and phrases you wouldn't normally use.
Also, when you get your family or friends in on it, it encourages cooperation and taking turns. You will learn how to negotiate, develop an interest in others and learn the importance of give-and-take.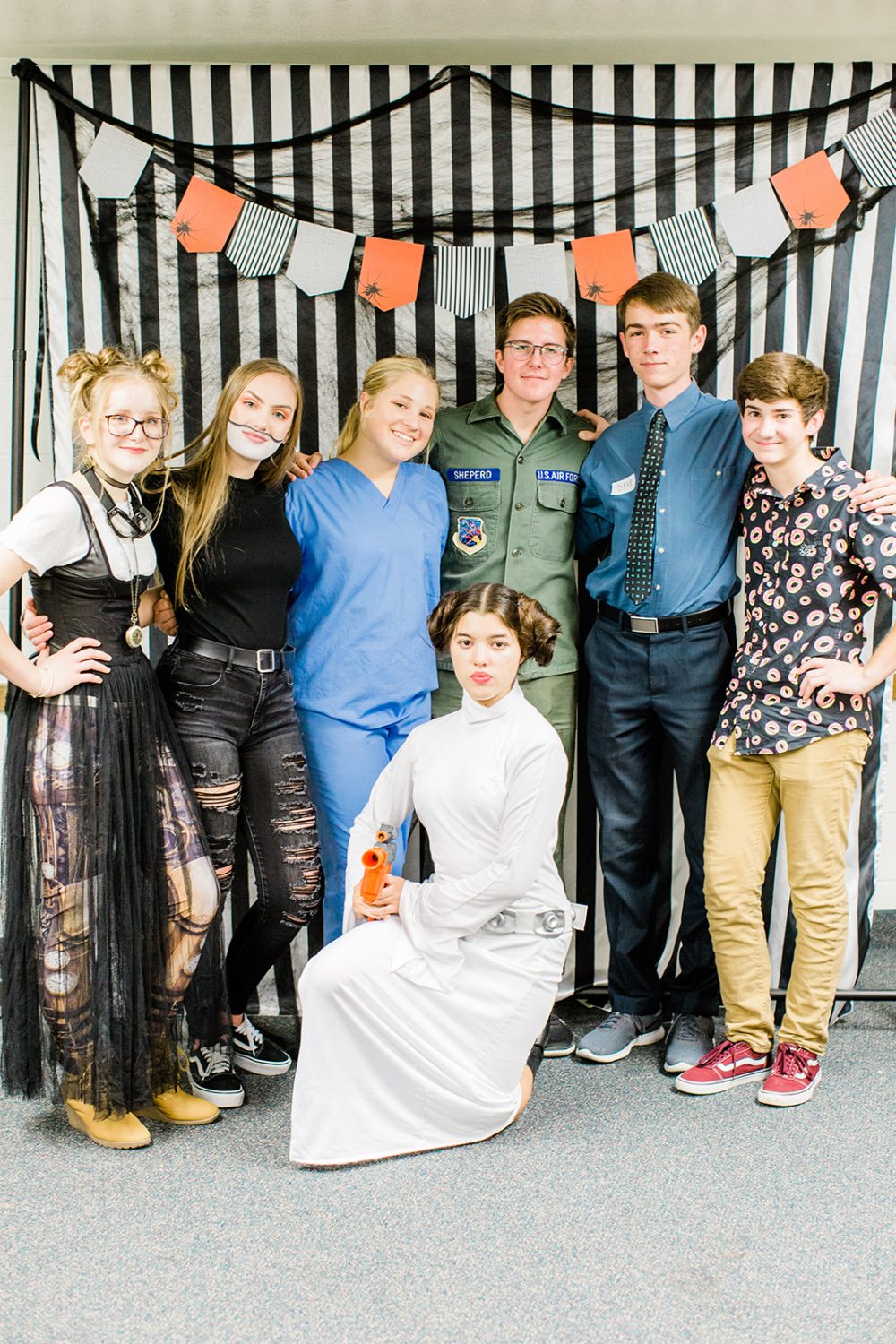 I hope that no matter your age, you can also enjoy dress up with your loved ones! What are you dressing up as for Halloween?
[elisha]