Awesome Nutrition Guidelines for Kids: How to Have a Healthy Diet
Nutrition can be a tricky subject. That's why today, I'd like to dive deeper into some basic nutrition guidelines for kids. Of course, to be healthy, you don't have to be vegan, or even vegetarian! You can simply reduce your intake of animal products to have a healthier diet. Let's get started!
Many of you have probably heard of the food pyramid, and, as a vegan, it doesn't really work for me. Thankfully, the PCRM (Physicians Committee for Responsible Medicine) has created another alternative called the Power Plate using what they call the four new food groups.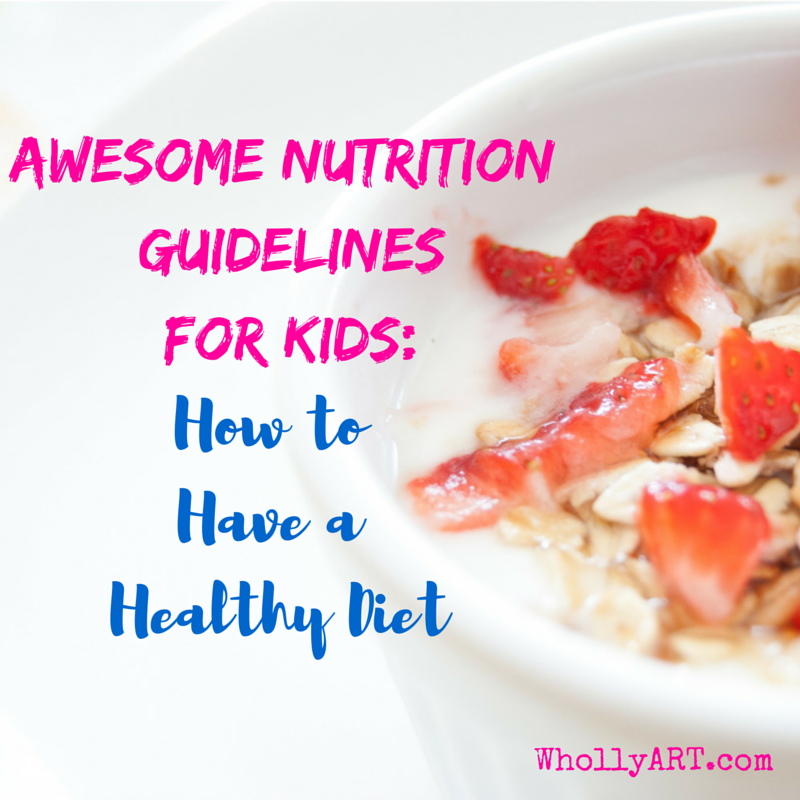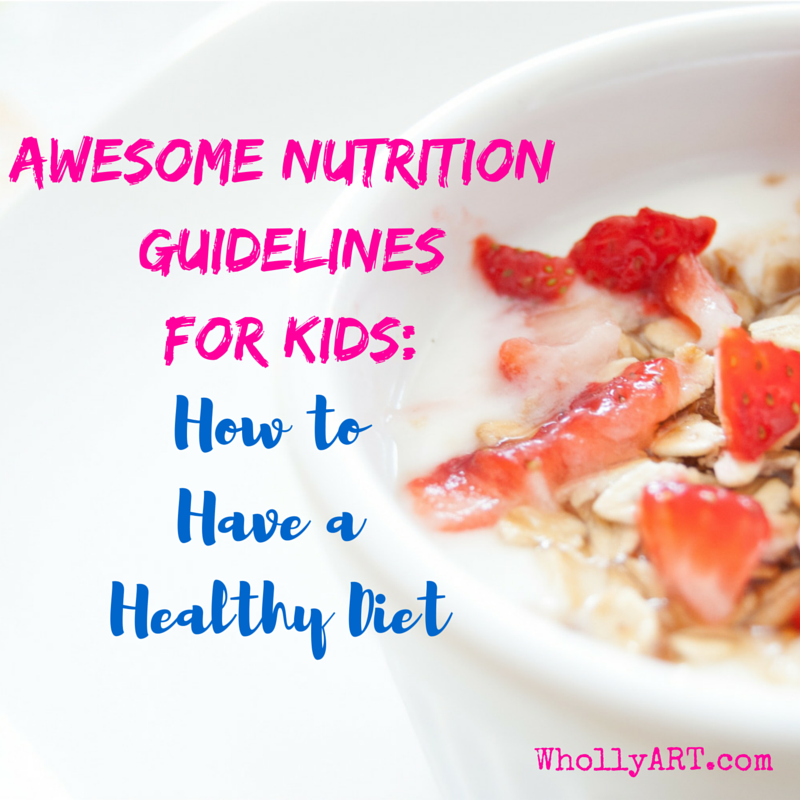 Let's explore each of the four groups: 
Another problem that I used to have with understanding was all those servings! I didn't really get it until I read this clarification: 
One serving of grains is 1 slice of bread; 1/2 of rice, pasta, or oatmeal; 1 tortilla; 1 cup of cereal; or a 1/2 of a bun or a bagel.

One serving of vegetables is typically 1/2 cup of cooked or raw veggies. A serving of raw leafy greens (like spinach) is 1 cup.

One serving of fruits equals 1 apple or plum; 1/2 cup of chopped or sliced banana, mango, or melon; 1/2 cup of 100% juice; 1/4 cup of dried fruit; or 1 4-ounce snack container of unsweetened applesauce.

One serving of the legumes, nuts, and seeds group can be 1 ounce of mixed nuts; 2 tablespoons of peanut or almond butter; 1/2 cup of tofu;  1 soy veggie burger patty; or an 8-ounce glass of unsweetened soymilk.
But just because you're living in a healthful way most certainly DOES NOT mean that you can't enjoy all of your favorite foods. For example, I absolutely love spaghetti. When I became vegan, I didn't stop eating spaghetti, I just ordered it without the meatballs! If I really did adore meatballs (which I don't, BTW) there are many plant-based replacements that taste just as good. They actually just came out with a vegan egg, and they even have vegan tuna!
To take further steps to start having a more nutritional diet, you can start by eating at least one plant-based meal a week. In fact, you probably already do! The switch is easy and definitely worth it.
What will you do to have a healthier diet?
[elyssa]